Eyebrow tinting has become increasingly popular in recent years due to its simplicity and effectiveness. This semi-permanent process involves applying a specialized dye to the eyebrows, enhancing their color and shape. It's an excellent option for those looking to darken naturally light-colored brows or add definition to sparse ones. For a thicker appearance, you can combine eyebrow tinting with brow-styling wax, filling in any gaps effectively.
Alternatively, for a more long-lasting outcome, you may consider options like microblading or micro shading. However, before deciding on eyebrow tinting, it's essential to understand the procedure and consider certain factors.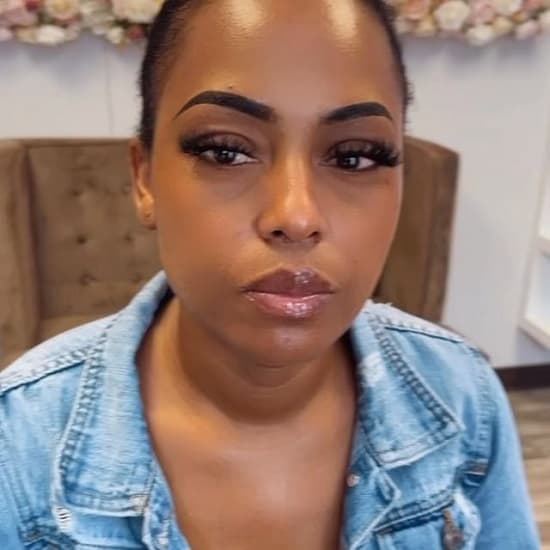 Eyebrow tinting involves defining, shaping, and darkening the eyebrows by applying the dye to the brow hairs. Unlike daily use of brow gel or pencil, tinting colors even the tiniest hairs, resulting in the appearance of thicker and fuller brows. It's important to note that the tint enhances existing brow hairs rather than filling in gaps, though it may temporarily stain the skin to create the illusion of fullness. However, this stain fades after a few days, returning to your natural brow appearance.
There are various benefits to eyebrow tinting, making it an excellent option for enhancing your brows effortlessly.
It provides enhanced definition, giving your facial features a subtle lift with fuller and well-defined brows. Moreover, it streamlines your daily routine by eliminating the need for daily brow makeup application.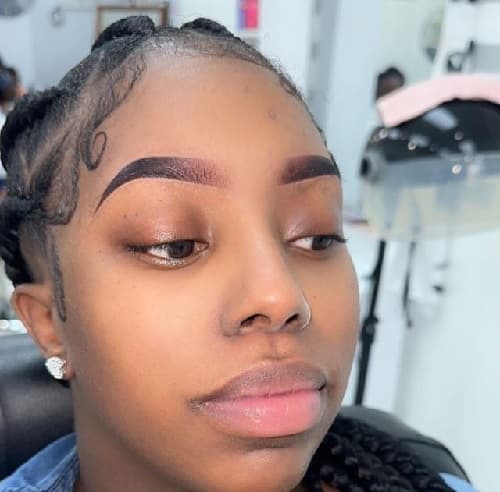 The tinting process is generally straightforward and efficient.
Your brow technician will discuss your desired outcome and create a custom-mixed dye to match your skin tone and brow goals. After preparing your brows, the dye is carefully brushed through them and left to set for a few minutes. The result leaves you with beautifully bolder and fuller-looking brows.
While eyebrow tinting is generally safe, it's essential to consider potential risks, such as sensitivities to tinting products that could lead to skin irritation or allergic reactions. A patch test is highly recommended before the procedure to identify any possible allergies. Choosing the right tint color that complements your skin tone and hair color is crucial to achieve a natural and flattering look.
To prepare for the appointment,
schedule a patch test at least 24 hours before the actual session to check for allergies. On the day of the appointment, avoid applying makeup, creams, or oils to your eyebrows for better adhesion of the tint. Discuss your desired color and shape with your esthetician to ensure both of you are on the same page.
After the eyebrow tinting session, it's important to follow aftercare tips for the best results. Avoid any moisture contact with your newly tinted brows for the first 24 hours, and be gentle when washing your face in the eyebrow area. Protect your tinted eyebrows from excessive sun exposure to maintain their vibrant look for a longer duration. By following these simple steps, you can enjoy the benefits of beautifully tinted eyebrows.