Meghan Markle and Prince Harry Address Divorce Speculations with United Front in Santa Barbara, California
Putting divorce rumors to rest, Meghan Markle and Prince Harry were seen together in Santa Barbara, California, making a public appearance that showcased their solidarity.
Exiting an office building, the couple walked hand in hand, with a noticeable presence of a bodyguard by their side.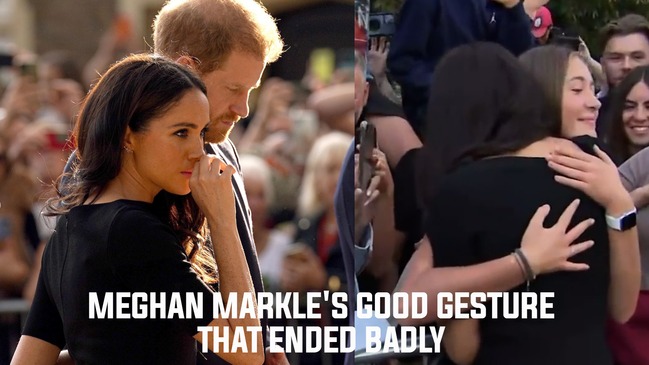 Amidst the recent speculations surrounding their relationship, Prince Harry and Meghan Markle took a moment to put the rumors to rest. The couple, captured in a candid moment by paparazzi, were seen affectionately holding hands in Santa Barbara, California, on Friday, sending a clear message that the divorce rumors are unfounded.
Prince Harry and Meghan Markle hold hands and share a laugh and joke together in Santa Barbara https://t.co/H0APLqjewR pic.twitter.com/30pAzhwAbZ

— Daily Mail Online (@MailOnline) July 3, 2023
Following the recent termination of their 20 million dollar deal with Spotify, Prince Harry, and Meghan Markle's media career has faced uncertainties. Their podcast, 'Archetypes,' had a short-lived run, raising questions about the future of their 100 million dollar partnership with Netflix.
The couple has attributed these setbacks to various external factors, including the impact of COVID-19, economic challenges, and the unfortunate passing of Prince Philip and Queen Elizabeth II, which affected the overall climate.
In early 2020, Meghan and Harry made headlines when they announced their decision to step back from their royal duties, a move that preceded the global lockdown triggered by the pandemic. Their subsequent interview with Oprah Winfrey in March 2021 shed light on their discontent within the royal family.
Tragically, the following month brought the passing of Prince Philip, marking a period of mourning for the royal family.
While Meghan's podcast, 'Archetypes,' received positive feedback after its launch in August 2022, it was overshadowed by the passing of Queen Elizabeth II in the subsequent month.
Despite the podcast's initial success, the Spotify deal with the couple faltered. Reports suggested that a lack of sufficient content production led to a partial payment of their 20 million dollar agreement.
In the midst of these developments, Harry's proposed podcast ideas involving interviews with figures like Vladimir Putin and Donald Trump discussing childhood traumas raised eyebrows among Spotify executives.