Protesters Gather at Swedish Embassy in Baghdad Following Quran Burning Incident
In response to a recent Quran burning incident in Sweden, dozens of individuals have gathered at the compound of the Swedish embassy in Baghdad, Iraq's capital. The act of burning a copy of the Islamic holy book outside Stockholm's central mosque by Salwan Momika, reportedly an Iraqi residing in Sweden, has sparked condemnation from numerous Muslim-majority nations.
Prompted by a prominent cleric's call for an "angry" protest, a crowd assembled outside the embassy on Thursday. Videos circulating on social media depict a group of demonstrators entering the embassy's courtyard.
#Iraq #Sweden : Protesters briefly broke into compound of Swedish embassy in #Baghdad over burning of Qu'ran in Stockholm yesterday #يحدث_الان #العراق #السويد https://t.co/JUI2uduZyy

— sebastian usher (@sebusher) June 29, 2023
According to an AFP news agency photographer present at the scene, the crowd briefly entered the premises of the Swedish embassy and stayed inside for approximately 15 minutes before dispersing when local security forces arrived.
For Muslims, the Quran holds deep reverence as the sacred word of God, and any intentional damage or display of disrespect towards it is considered highly offensive.
The Quran burning incident occurred on Wednesday, coinciding with the celebration of Eid al-Adha, one of the most significant festivals in the Muslim calendar observed worldwide.
Initially, Swedish police had granted Mr. Momika permission for the protest based on freedom of speech laws. However, authorities later announced an investigation into the incident for potential incitement of hatred.
This event has also generated anger in several other Muslim-majority nations, including Turkey—a NATO member with influence over Sweden's potential membership. Turkey, which had previously expressed outrage over a Quran-burning protest earlier this year, denounced the allowance of such "anti-Islamic actions" under the pretext of freedom of expression, deeming it "unacceptable."
President Recep Tayyip Erdogan emphasized, "We will eventually educate the arrogant Westerners that insulting Muslims does not fall under the realm of freedom of thought."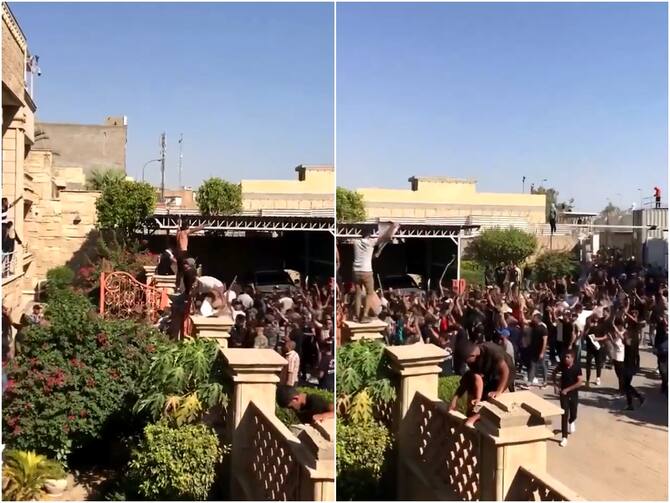 The act of burning the Quran has drawn strong criticism from several Middle Eastern countries, including Iraq, Iran, Saudi Arabia, and Egypt.
In response to the incident, Morocco and Jordan have recalled their ambassadors from Stockholm, with Morocco additionally summoning Sweden's charge d'affaires in Rabat.
Iraq denounced the act as a manifestation of a hateful and aggressive spirit that has no connection to freedom of expression.
Iran echoed Iraq's condemnation, deeming the Quran burning provocative and unacceptable. Egypt described it as a shameful act, particularly offensive as Muslims worldwide observe Eid al-Adha.
Saudi Arabia, currently hosting approximately 1.8 million worshippers on the annual Hajj pilgrimage, stated that such hateful and recurrent actions cannot be justified under any circumstances.
Sweden's Prime Minister, Ulf Kristersson, acknowledged that while the Quran burning was legal, it was not appropriate.
Recent plans to burn copies of the Quran in Sweden have led to riots. Although police had initially rejected similar protest applications, courts subsequently ruled in favor of allowing them based on freedom of expression arguments.