A Beautiful Union of Love and Culture: Ibiye & Enobong's Kalabari-Ibibio Wedding.
Today marks another delightful day to celebrate the beauty of love and culture, all thanks to the wonderful couple, Ibiye and Enobong. Their love story began with a chance encounter on Instagram, and from that moment on, they knew their hearts were destined to be together.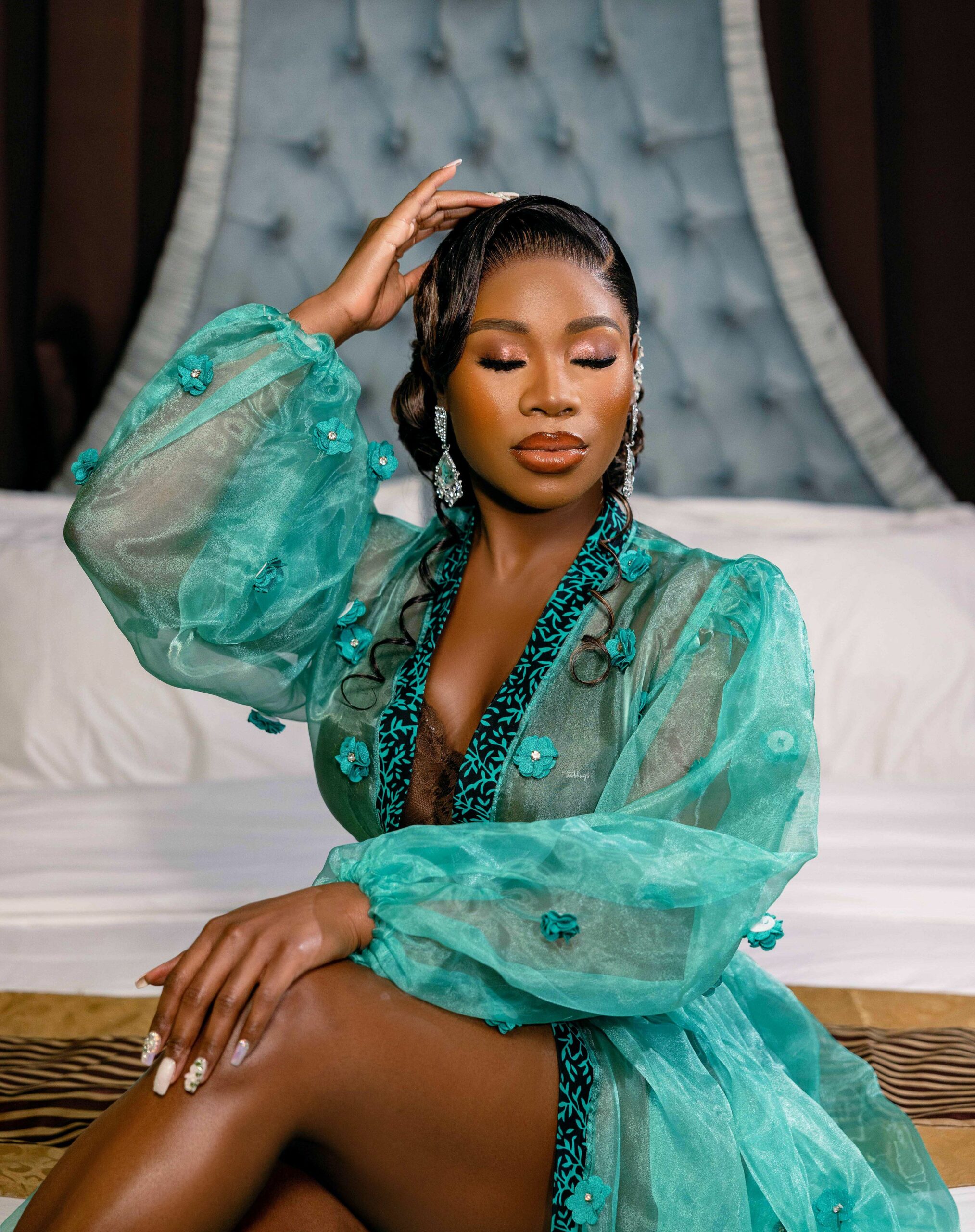 Their journey led them to a vibrant traditional wedding, blending the rich customs of their Kalabari and Ibibio heritage. The festivities were a harmonious fusion of traditions, from the heartwarming Igbe-Finji, where the groom's family presents gifts to the bride's family, to the Bibife, where the groom must "buy" his bride's mouth. Every aspect of their wedding showcased the beauty and significance of their respective cultures, leaving us in awe of the depth of tradition and love.
As they exchanged heartfelt vows in a touching joining ceremony, it was evident that their love was boundless, and their commitment to each other was unwavering. The #IBecomingUmoh wedding was a joyous occasion, filled with laughter, dance, and celebrations of love.
Join us in cherishing the precious moments captured in their wedding photos and basking in the beauty of their love story. Ibiye and Enobong's union is a testament to the power of love, unity, and the appreciation of cultural heritage.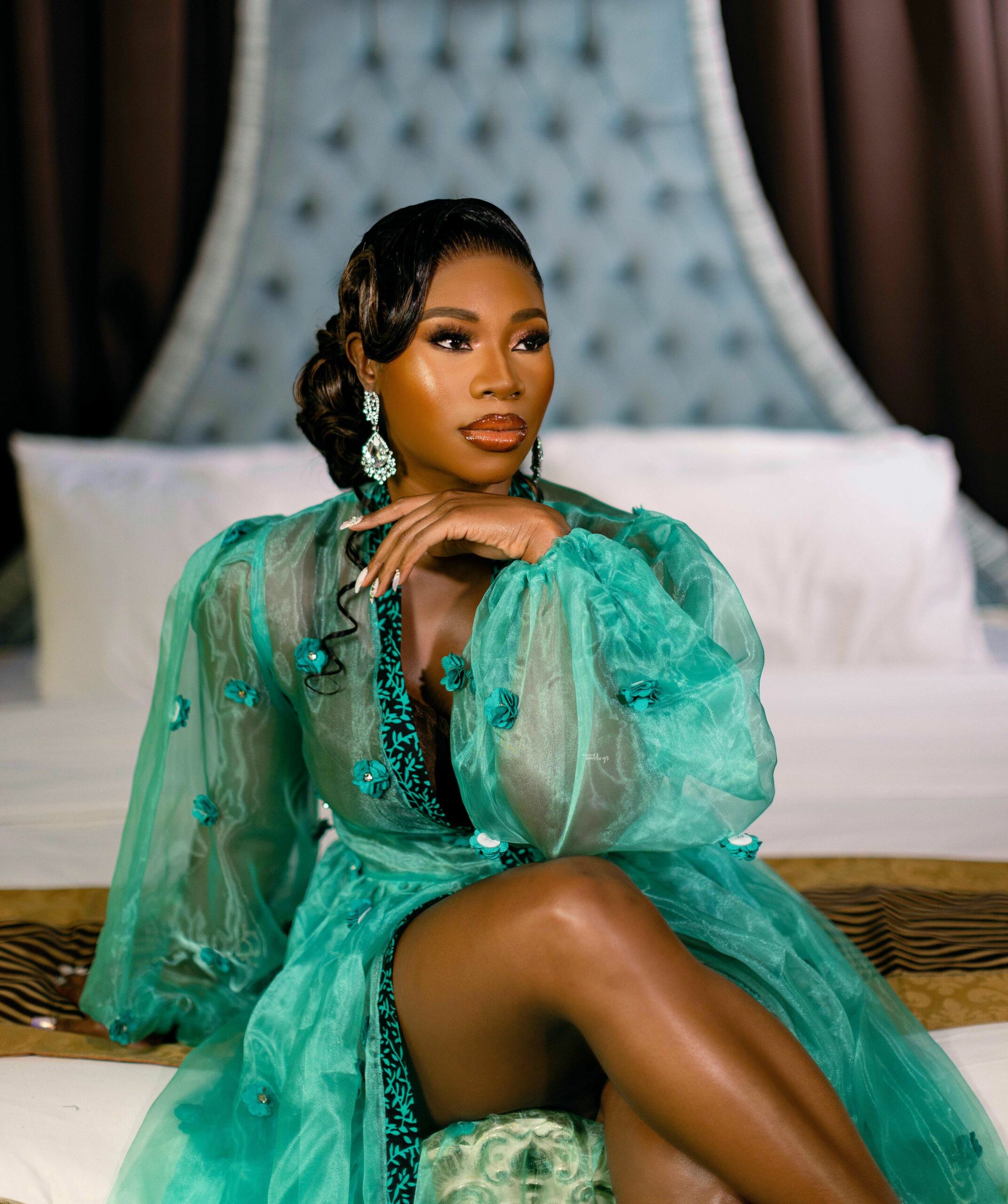 In a twist of fate, I stumbled upon this guy during a background check and realized we had numerous mutual friends, sharing the same circles for years without ever crossing paths. He was the infamous guy my friends had been going on mission trips with to Nigeria, and I even discovered we were at the same brunch event in 2017, yet never met.
We engaged in delightful chats for about a month while he gallivanted around the world. Upon his return to D.C., he mustered the courage to ask me out on a date. Intrigued, I agreed, stepping out on a freezing night in the capital city. I'm not a fan of cold weather, but for the intriguing Enobong, I made an exception.
Fast forward to the present, and I am now a whole wife! Our journey together has been filled with trials and triumphs, yet through it all, we've shared laughter and lifted each other in prayer, every step of the way. As I look back on our story, I am grateful for the divine orchestration that brought us together and the serendipitous moments that led us down this beautiful path of love and faith.
In Enobong, I have found the missing piece of my heart, just like the goat meat in my pepper soup. This love is truly sweeter than onunu (yes, I am a proper Ijaw babe LOL). Our hearts are entwined, and I cherish every moment we spend together, knowing that destiny has brought us together in this incredible journey of love and companionship.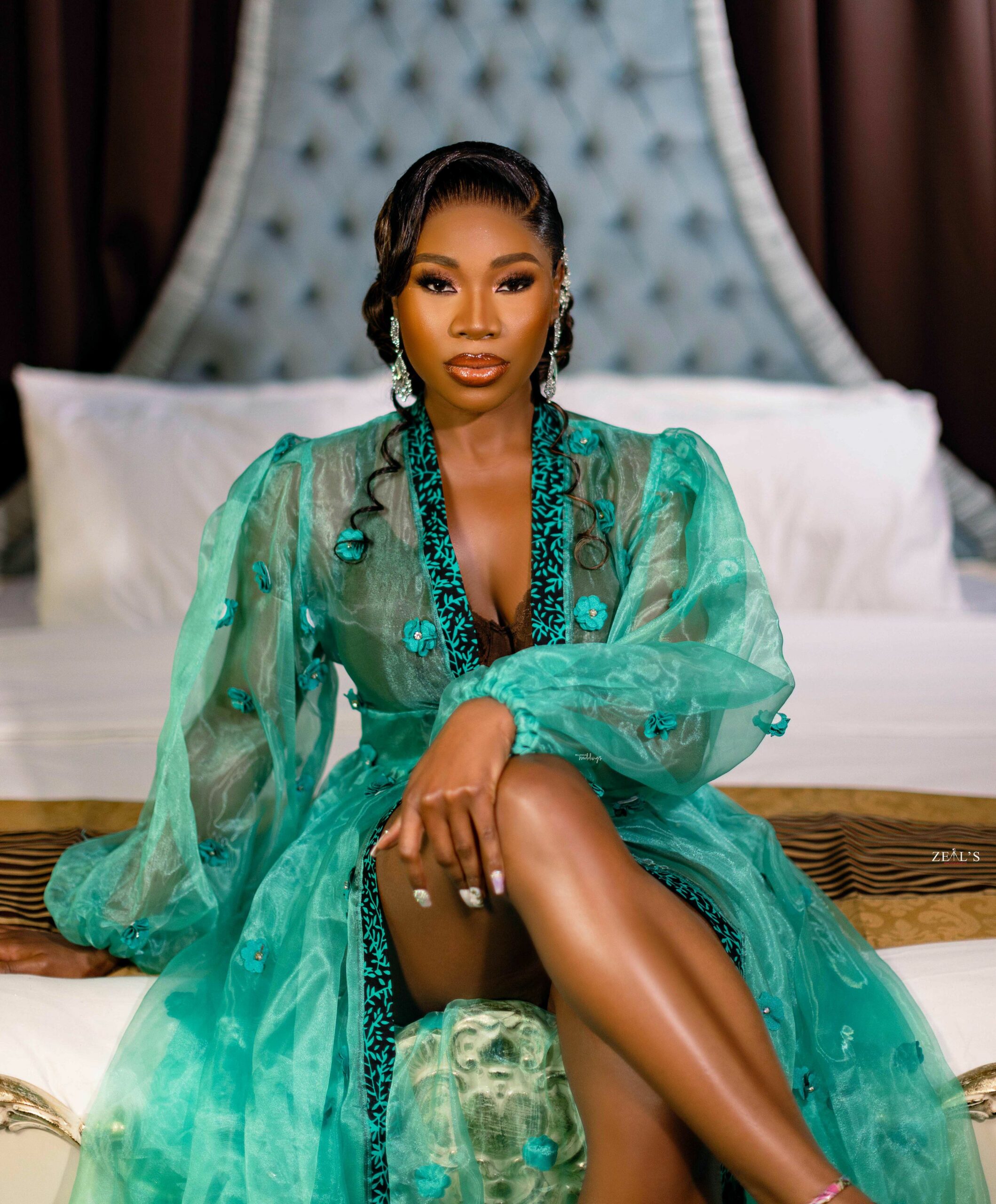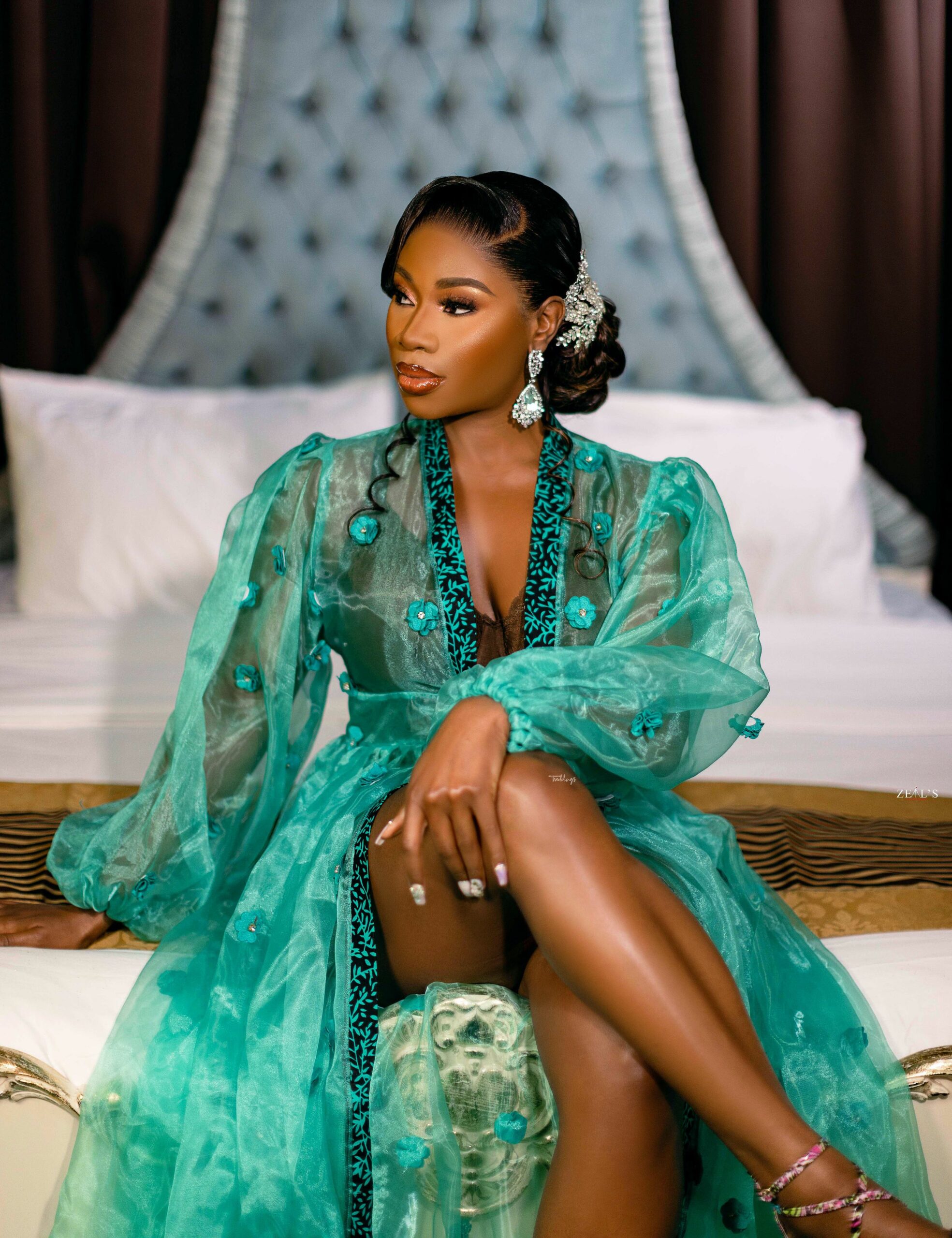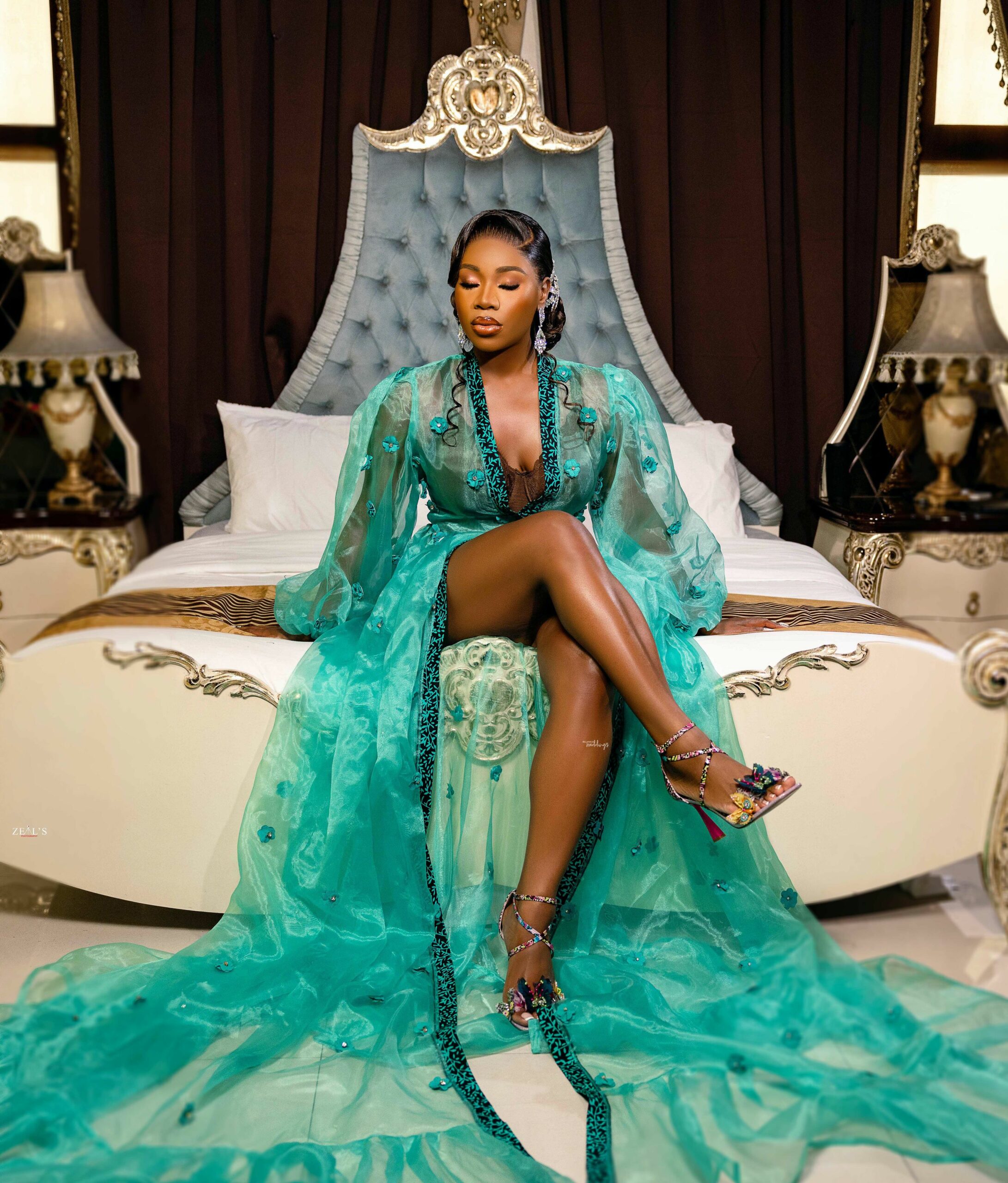 Our decision to get married in Nigeria was deeply rooted in our love for our culture and the strong connection we both have with the country. Embracing our heritage, we saw our wedding as a perfect opportunity to share a significant part of ourselves with our friends and colleagues from abroad.
As a Kalabari girl from Rivers State, it was only natural for us to honor tradition and hold our wedding in Rivers State. For me, growing up in Lagos, this cultural tie was essential to preserve. We wanted our friends to truly experience the beauty of Nigeria, so we meticulously planned a 10-day wedding celebration that included moments in Lagos and Port Harcourt.
Our wedding was more than just an event; it was a beautiful journey where love, culture, and joy converged. From the vibrant colors and traditional rituals to the warmth of Nigerian hospitality, our wedding was an unforgettable experience for all. We cherished every moment of our wedding celebration, as it was a reflection of who we are and the love we share for each other and our rich cultural heritage.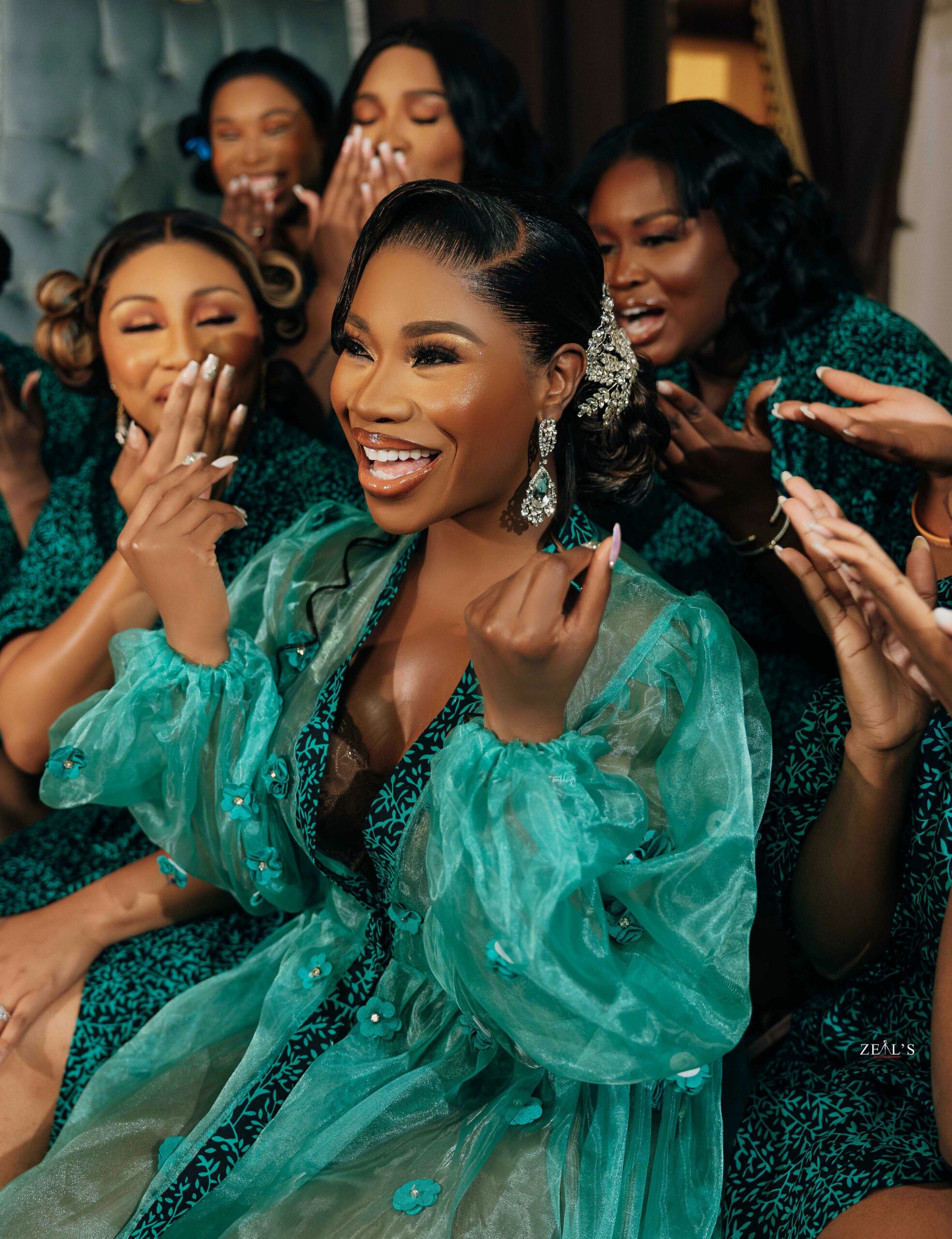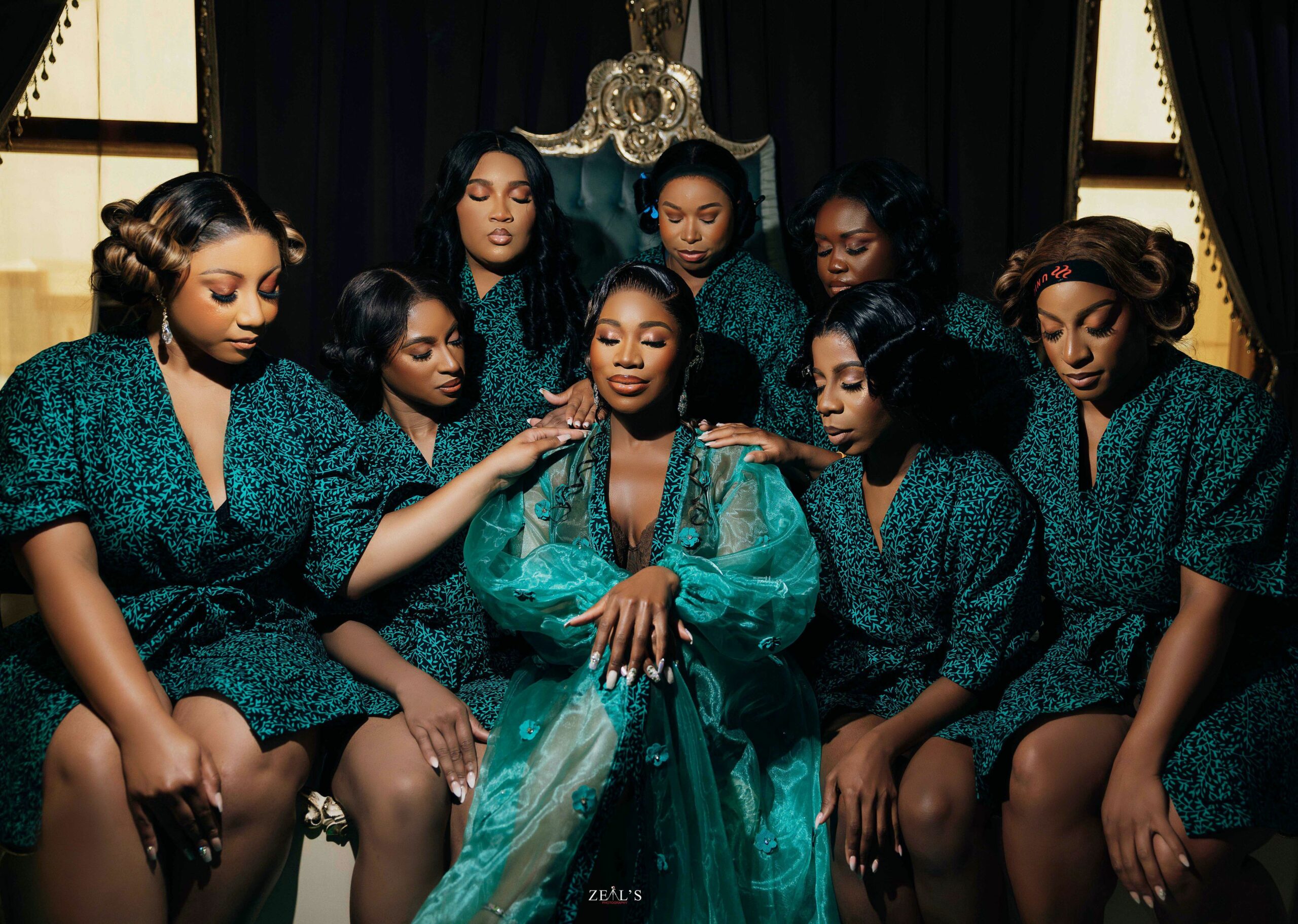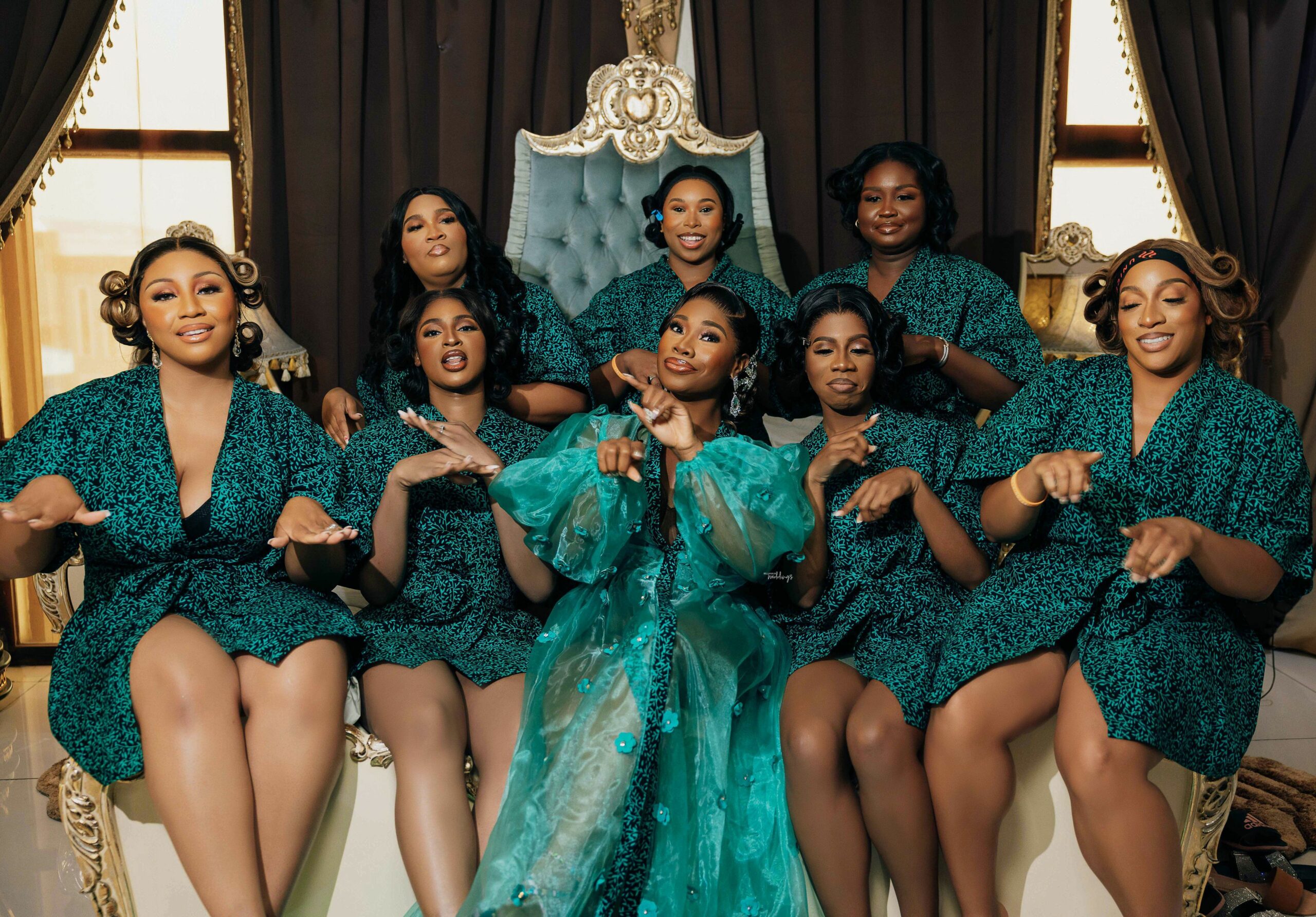 Our wedding journey was nothing short of an extraordinary adventure, spanning ten incredible days filled with exploration and joy. We wanted our wedding to be more than just a ceremony; it was a heartfelt bridge connecting cultures, a sincere invitation for our friends to immerse themselves in our heritage.
To kick off the celebration, our guests spent a week soaking in the vibrant atmosphere of Lagos. The city's energy and charm left an indelible mark on their hearts, as they experienced the true vibes of this dynamic metropolis. From cultural delights to unforgettable sights, Lagos proved to be an exceptional destination for our wedding entourage.
But the adventure did not end there. With excitement in the air, our guests then flew to Port Harcourt for the main wedding festivities. This second leg of our wedding journey was just as enchanting, as our friends witnessed the beauty of this riverside city and embraced the warmth of Nigerian hospitality.
Planning a 10-day wedding experience was no easy feat, but seeing the delight and joy on our friends' faces made it all worth it. Many of them experienced Africa for the first time, and we couldn't be happier to have been a part of their unforgettable journey.
Our wedding was more than just a celebration of our love; it was a gateway to a world of rich culture and exploration. We are overjoyed that our friends could step into our world and witness the beauty of Nigeria through our eyes. It truly was an extraordinary experience that created memories to last a lifetime.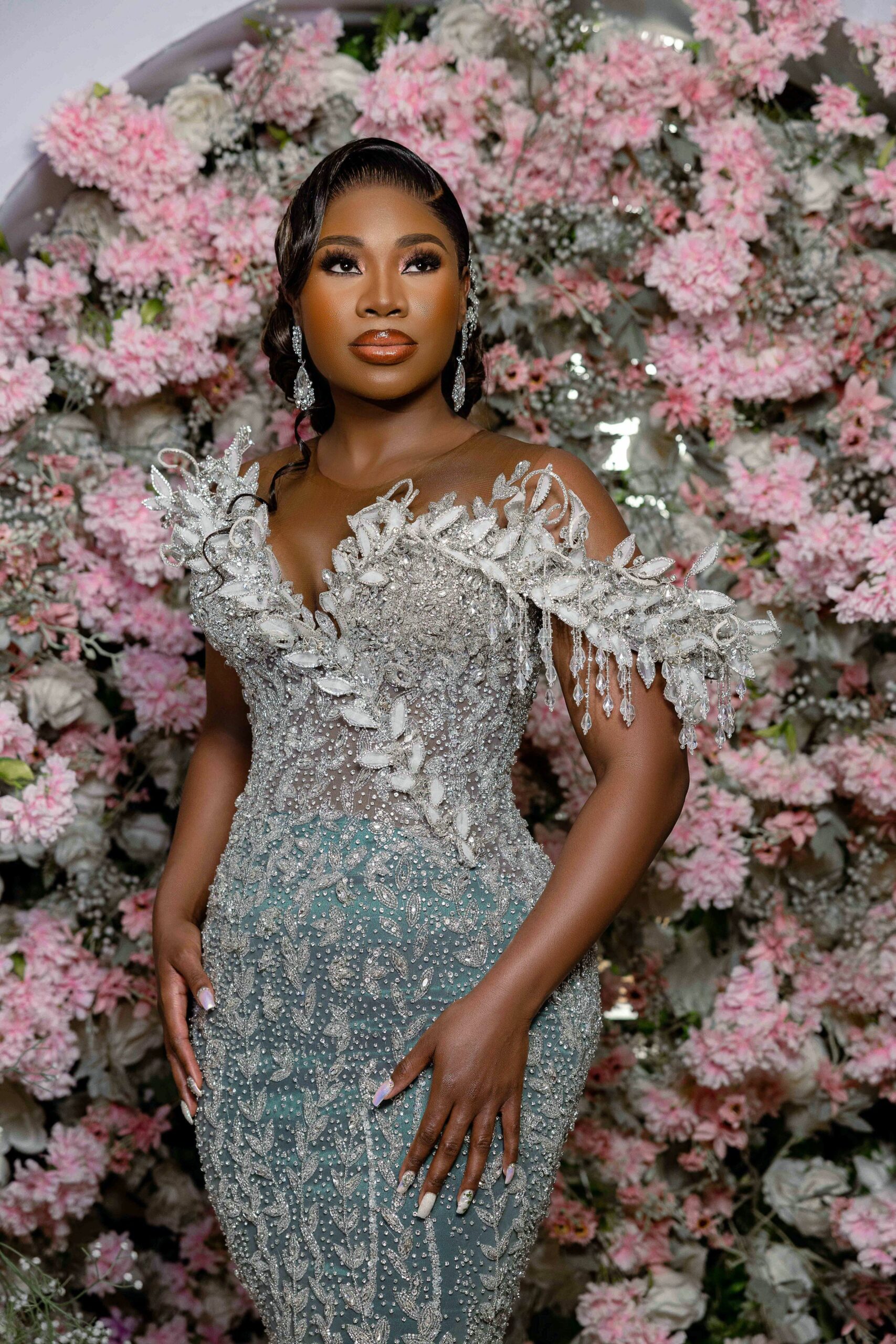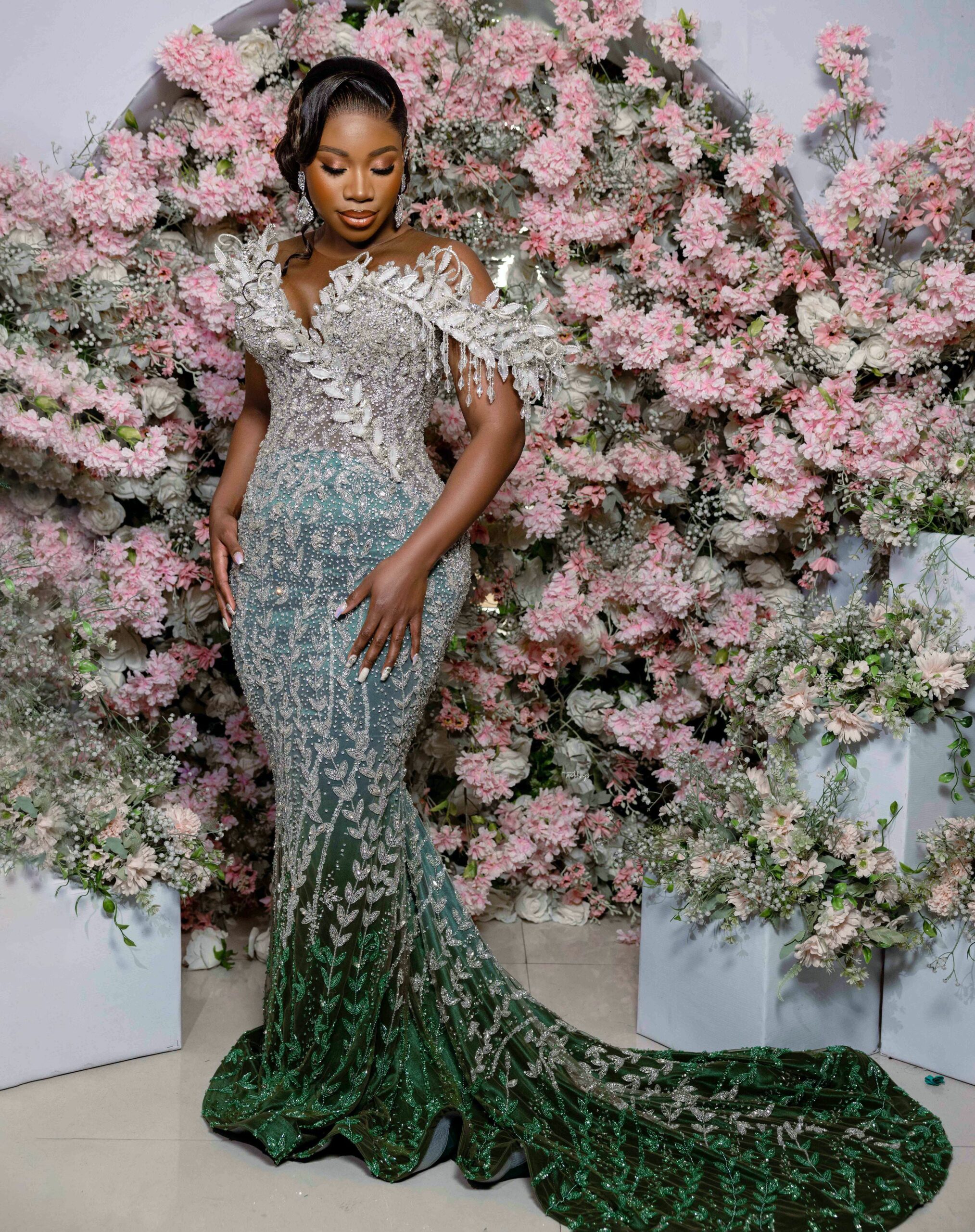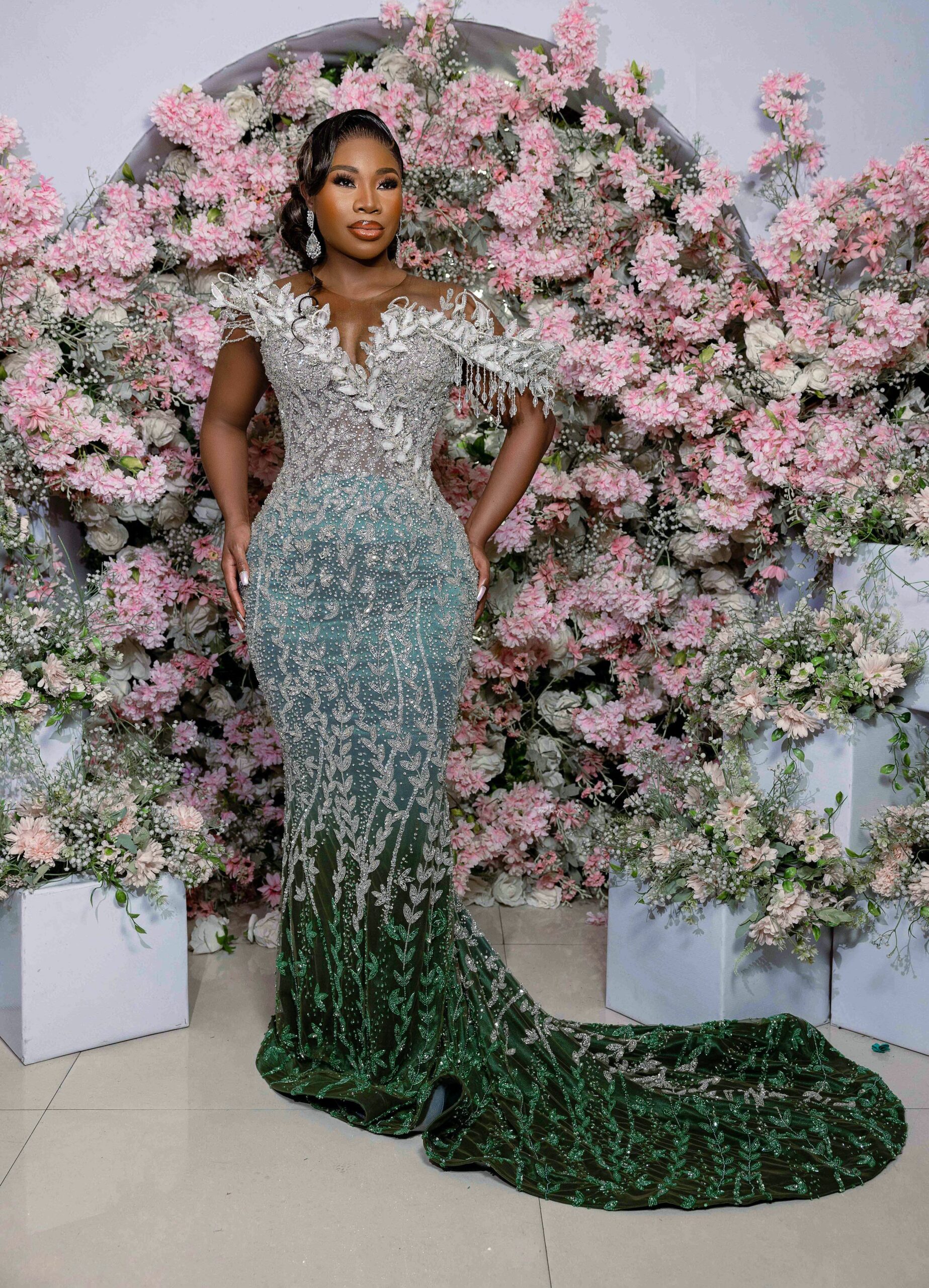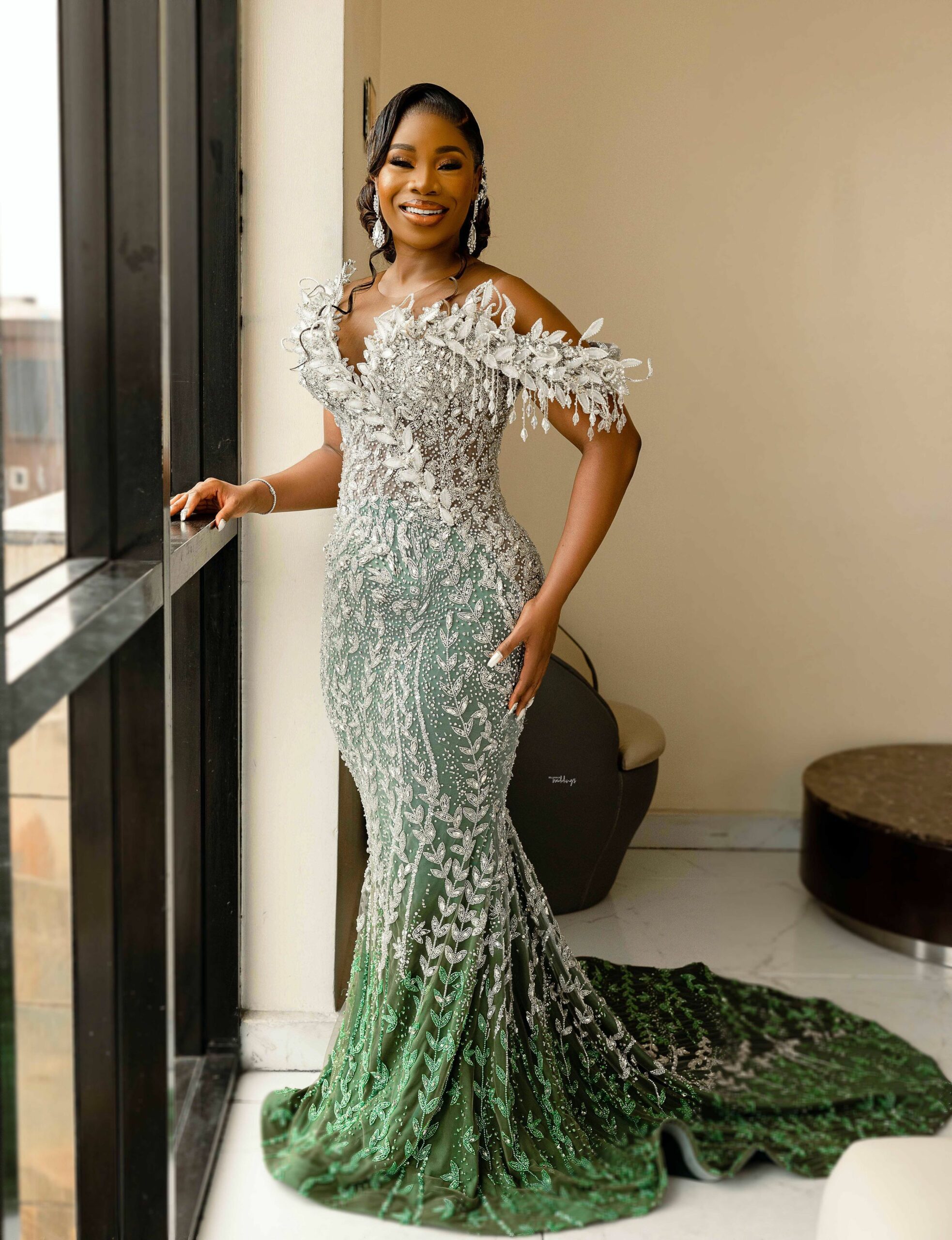 As we reflect on our unforgettable cross-cultural wedding journey, we have valuable advice to share with others planning a similar event. Our most important tip is to stay true to your roots and infuse your heritage with elements that hold deep meaning to you. Don't be afraid to share your culture with your loved ones, as it can create an enriching and bonding experience for everyone involved.
Ensuring your guests feel comfortable, informed, and ready for the journey is crucial. Take the time to provide them with all the necessary details and preparations, so they can fully immerse themselves in the celebration. It may seem like a daunting task, but remember, you are not merely planning a wedding – you are creating a memorable cultural immersion that will leave a lasting impact on all who attend.
Love should be your guiding light throughout the planning process, and culture should serve as your muse. Embrace the beauty of your heritage and let it shine through every aspect of the celebration. Let the essence of who you are as a couple be reflected in every moment, making your wedding a truly authentic and unforgettable experience for everyone involved.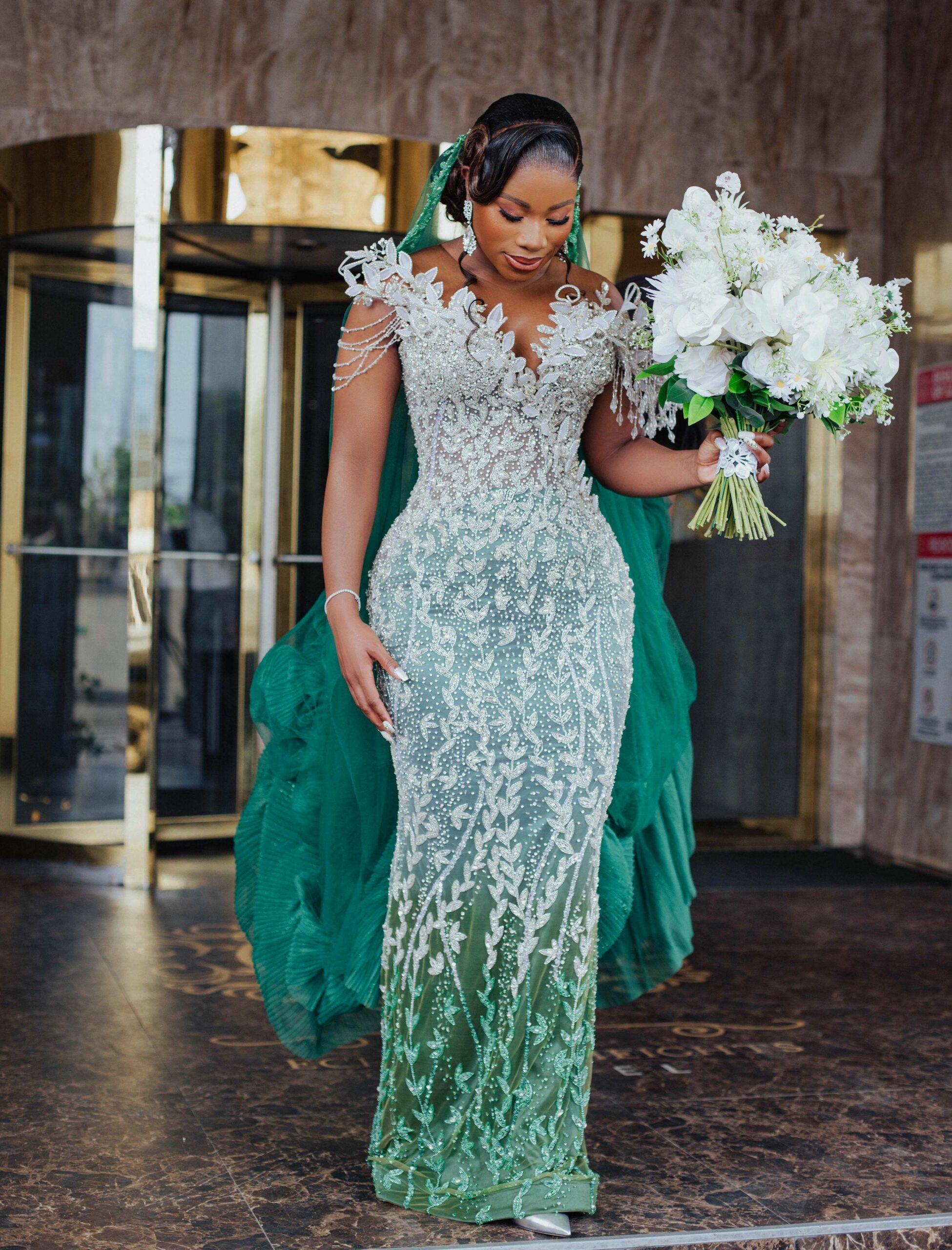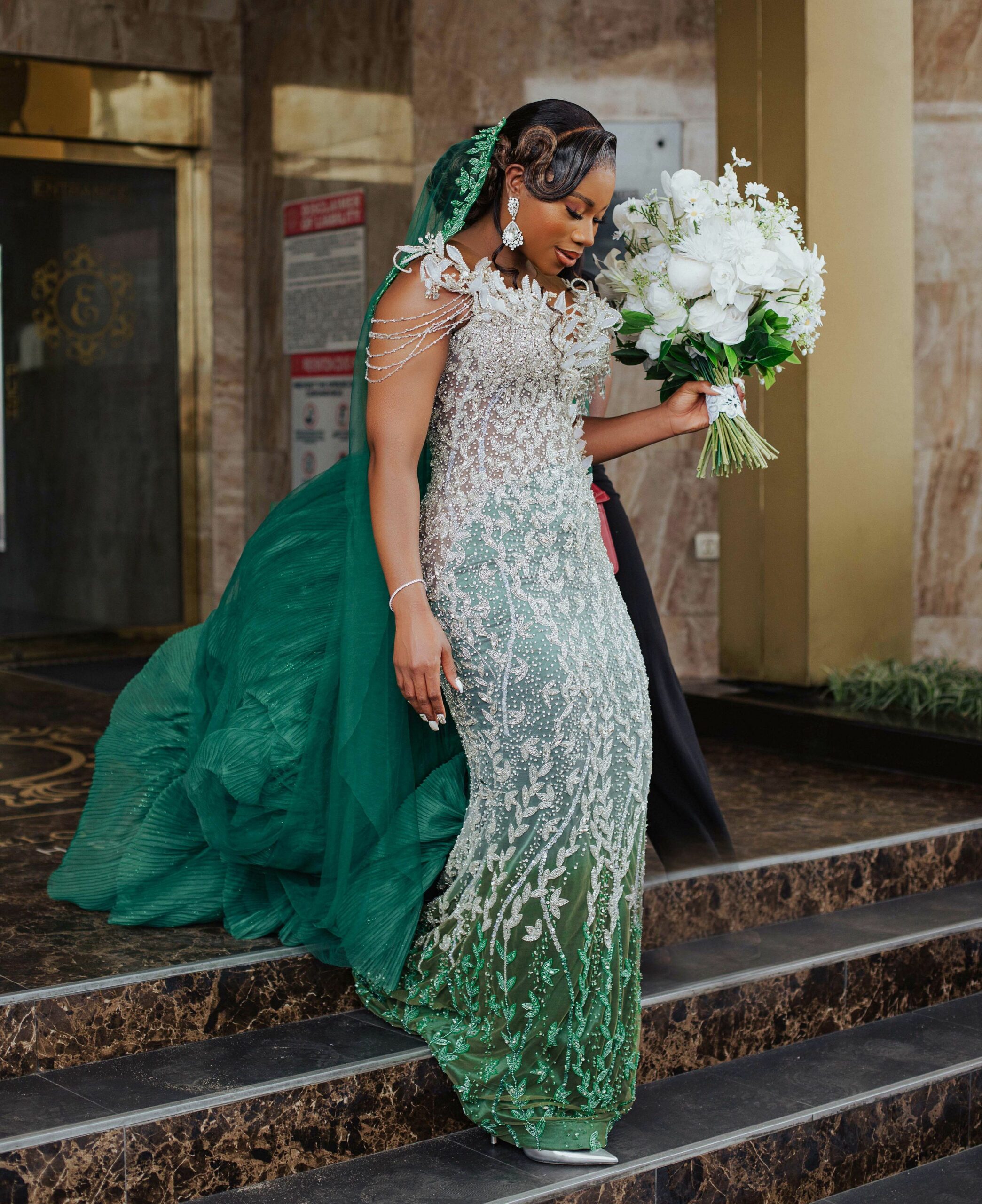 Let me take you back to December 2019. I was back in Nigeria with my family, enjoying the holiday season when something unexpected happened. I received a notification that someone had followed me on Instagram. Curiosity got the better of me, and I eagerly checked to see who it was. To my pleasant surprise, it was a stunning woman, dressed in a sleek green outfit that left a lasting impression on my mind.
Being an Instagram user with a modest following, I couldn't believe that such a beautiful woman had decided to follow me out of the blue. As I explored her profile, I discovered that we had some mutual friends, which intrigued me even more. I couldn't resist reaching out, so I playfully messaged her, saying, "So your friend IB. Wassup, lol."
Her response was both intriguing and challenging. She said, "Ibiye would eat you up!" Now, if you know me, I never back down from a challenge, and that response fueled my determination to pursue this connection further. Little did I know that this casual interaction would mark the beginning of a beautiful and life-changing journey.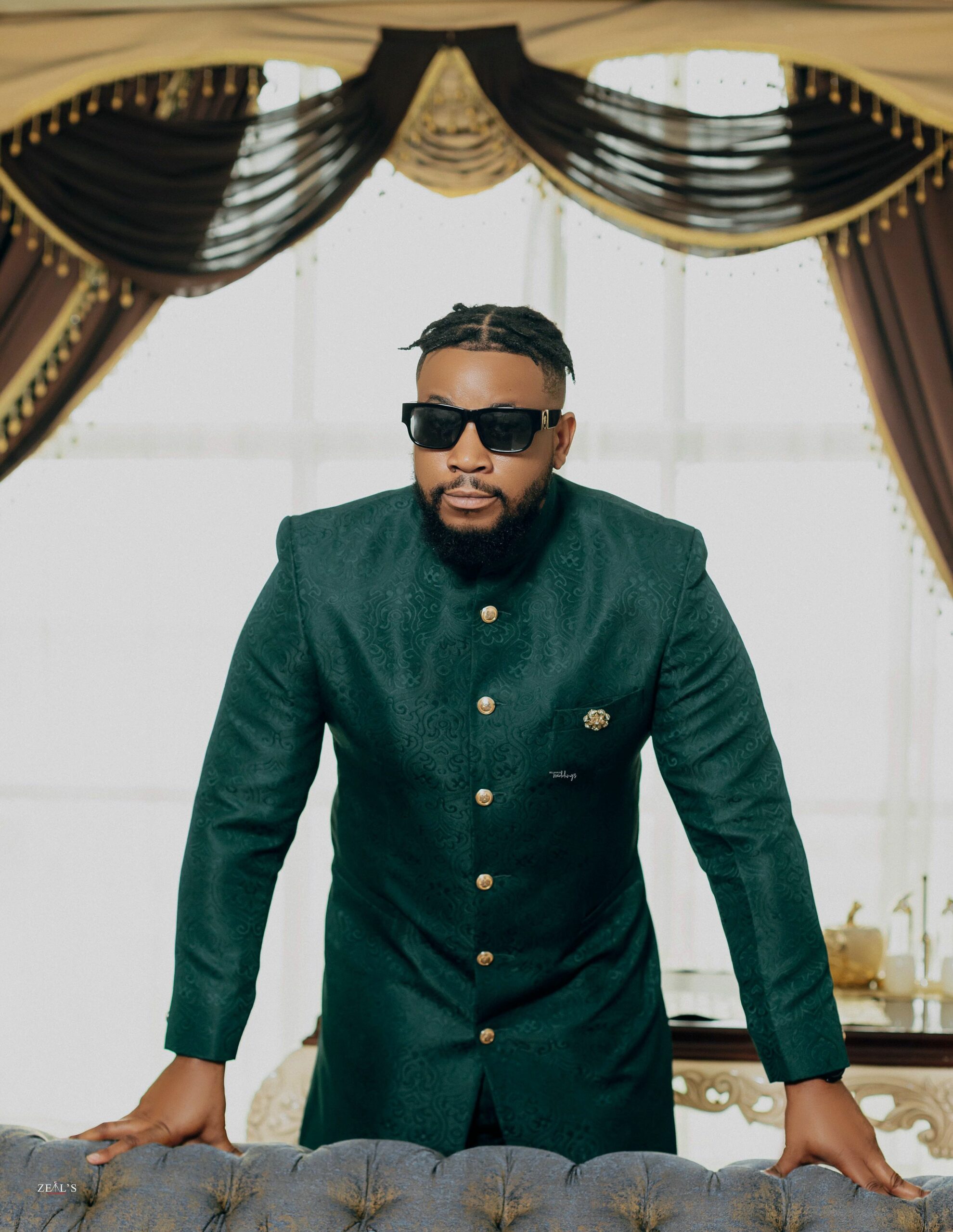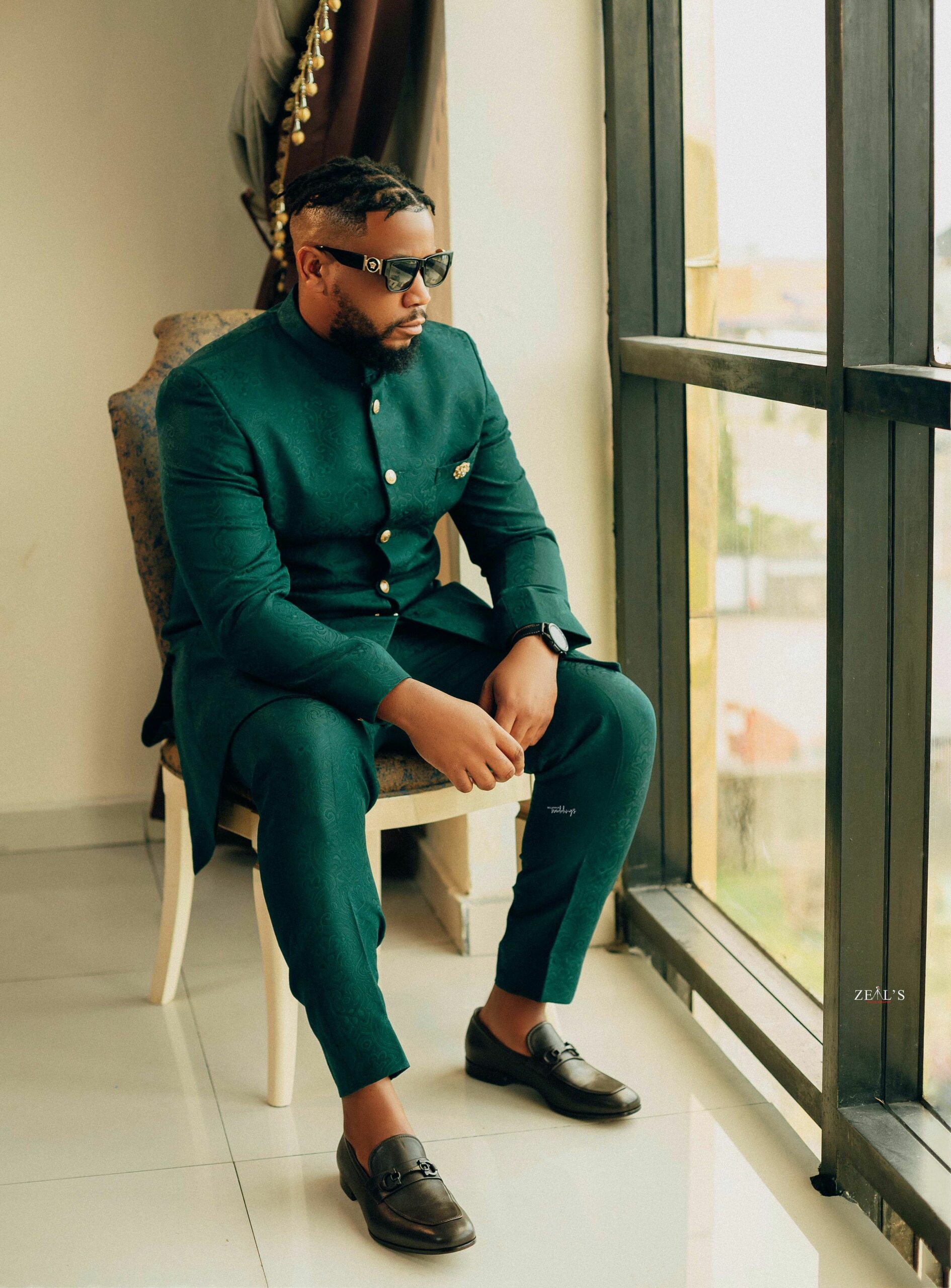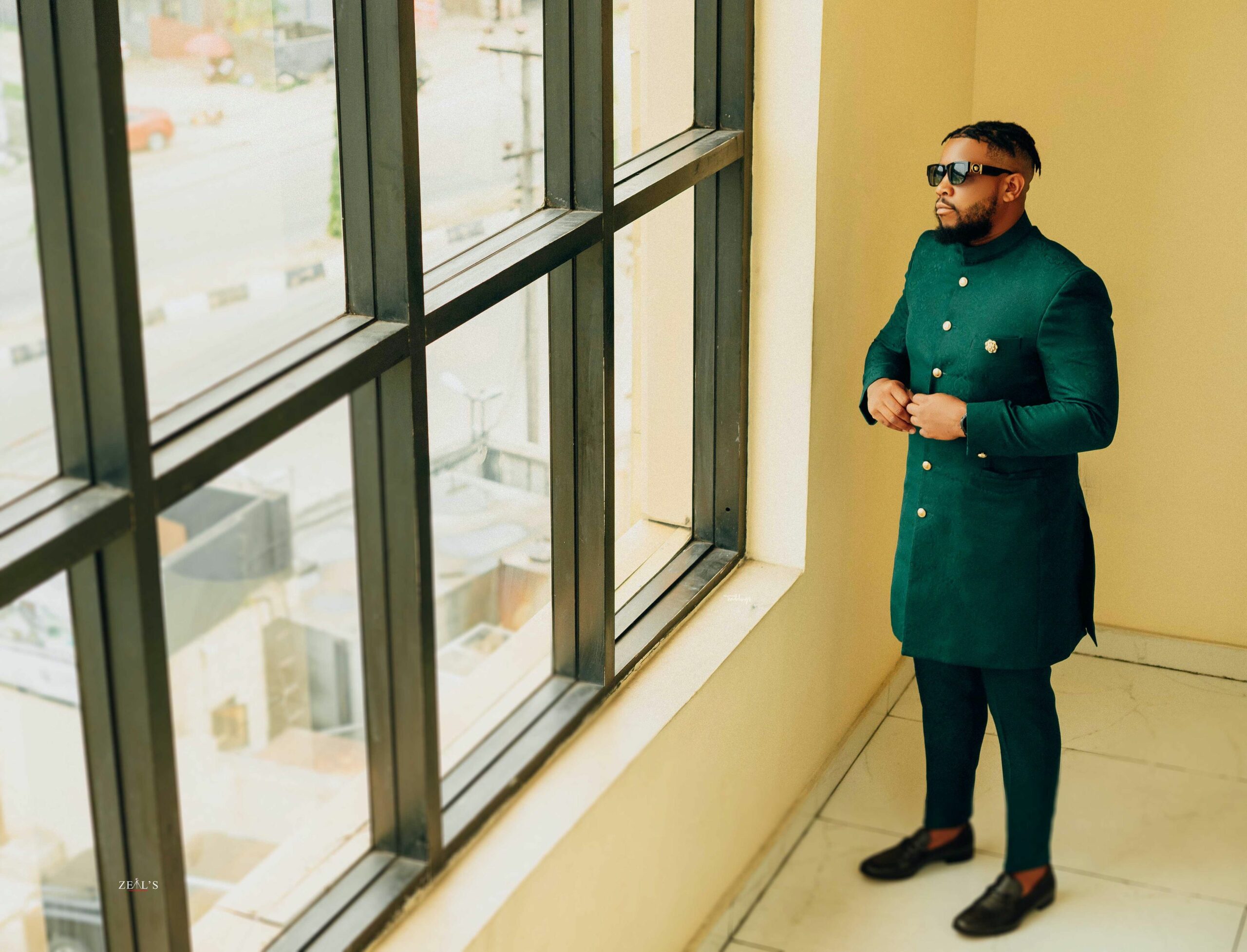 As I continued to play it cool, I couldn't resist liking a few of Ibiye's pictures on Instagram. To my surprise, she replied to one of my stories from my village, and that's when my heart skipped a beat. Determined to make a great impression, I carefully crafted my response, and to my delight, we hit it off instantly. Our conversations flowed effortlessly, and I knew I had to take it a step further.
Summoning all my courage, I asked for her WhatsApp number, and she graciously shared it with me. When I returned to Washington D.C., we couldn't wait to meet in person, so we planned our first date at Union Station. And yes, I proudly claim that I was on time for that special moment.
Although the COVID situation brought challenges for everyone, it also became a blessing in disguise for us. It allowed us to grow even closer, and by the summer of 2020, we knew we were deeply committed to each other.
As we embarked on unforgettable journeys together, shared special moments, and laughed endlessly, I realized that my love for Ibiye was not just for who she is today, but for the incredible woman she continues to become. I am truly grateful to God every single day for bringing us together, and I know that our family will be blessed abundantly. Our love story is one for the ages, and I cherish every moment we share.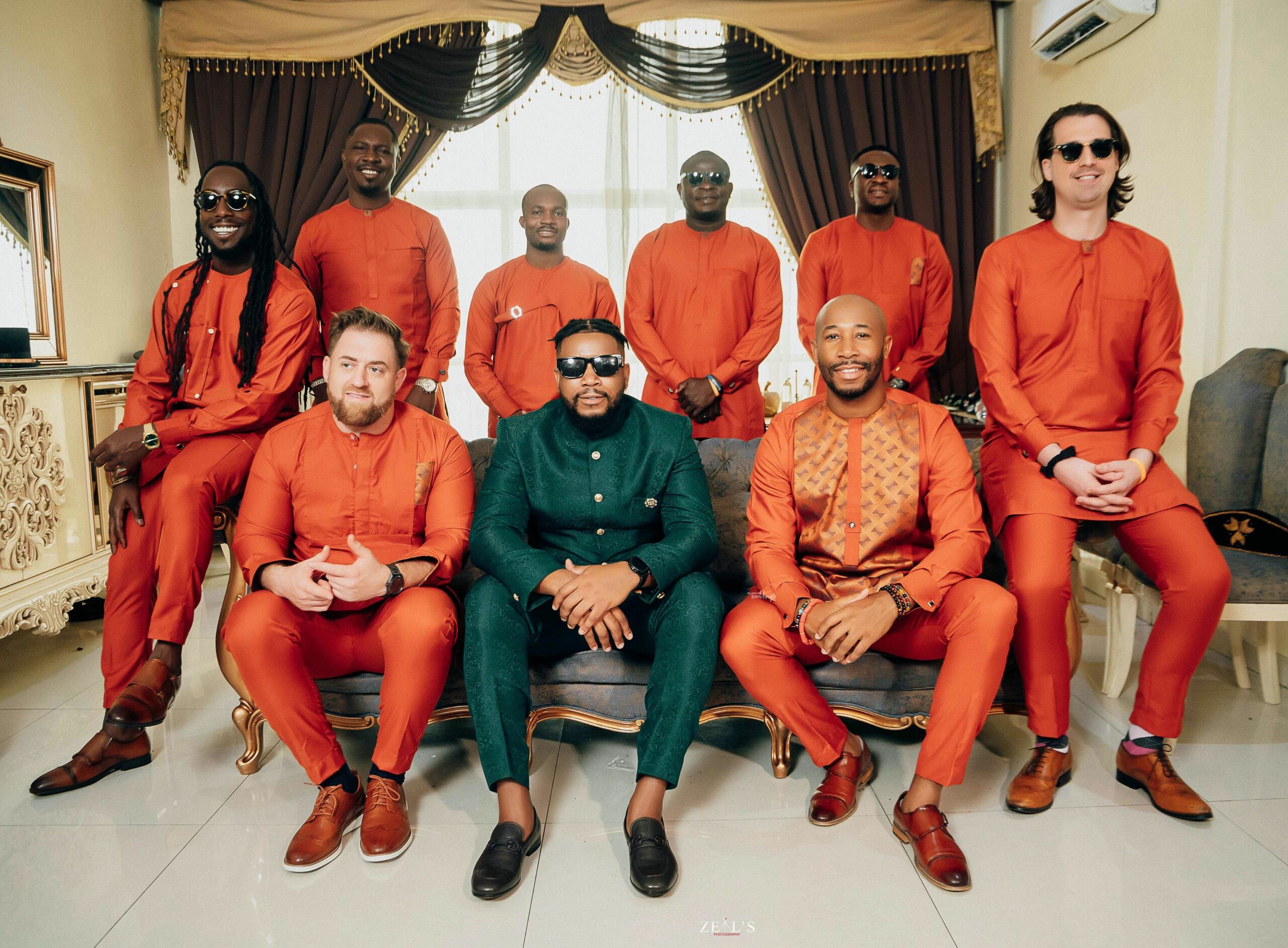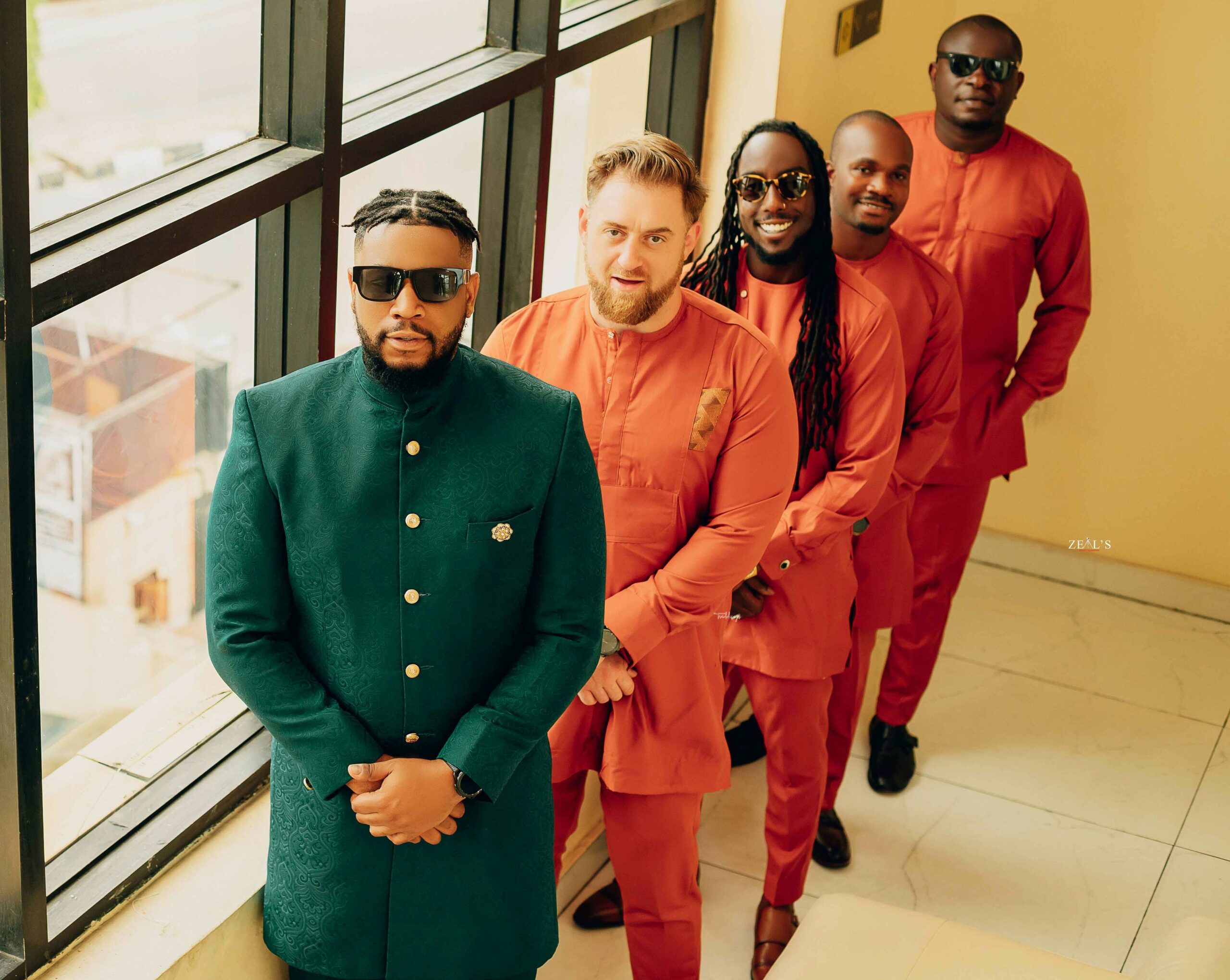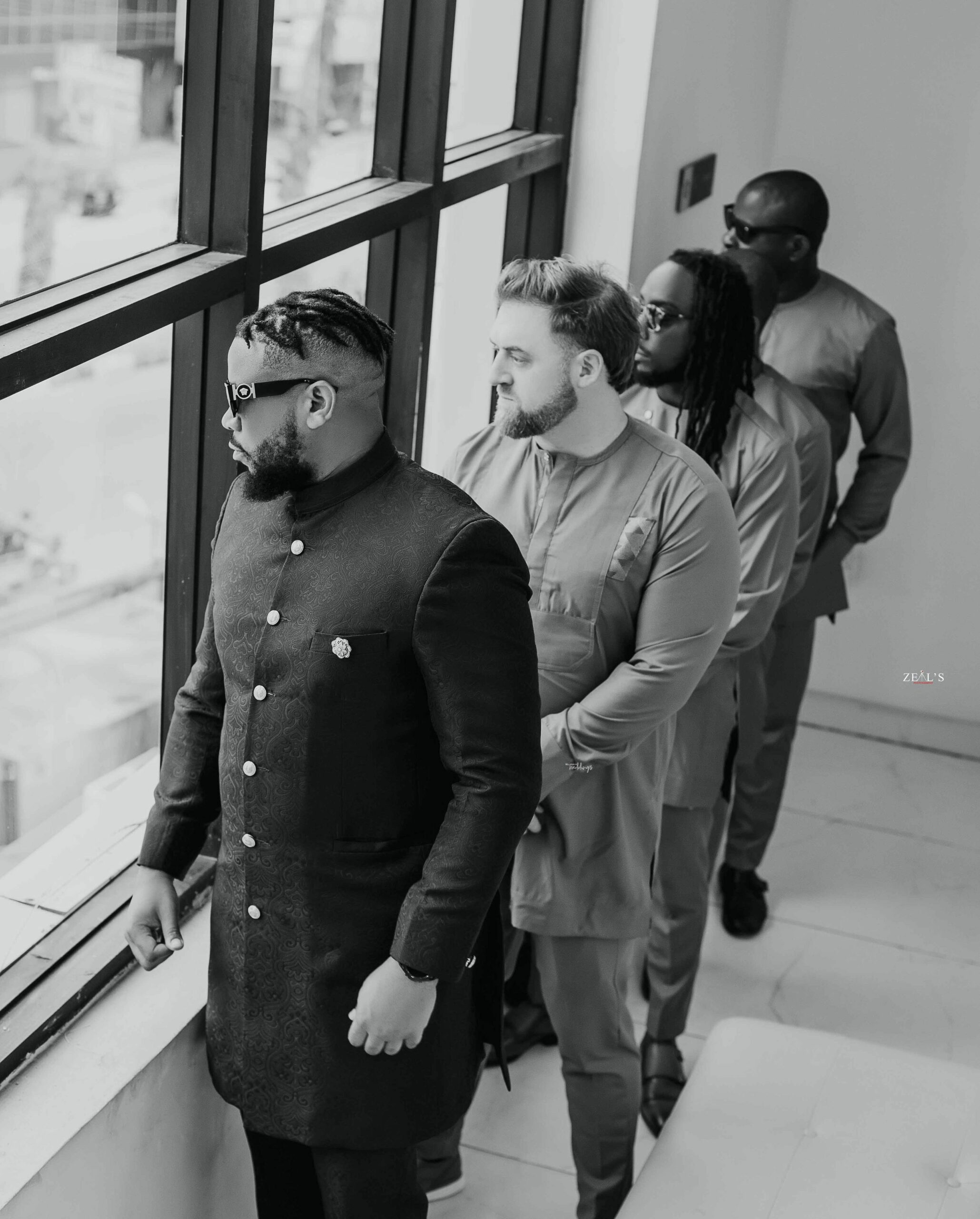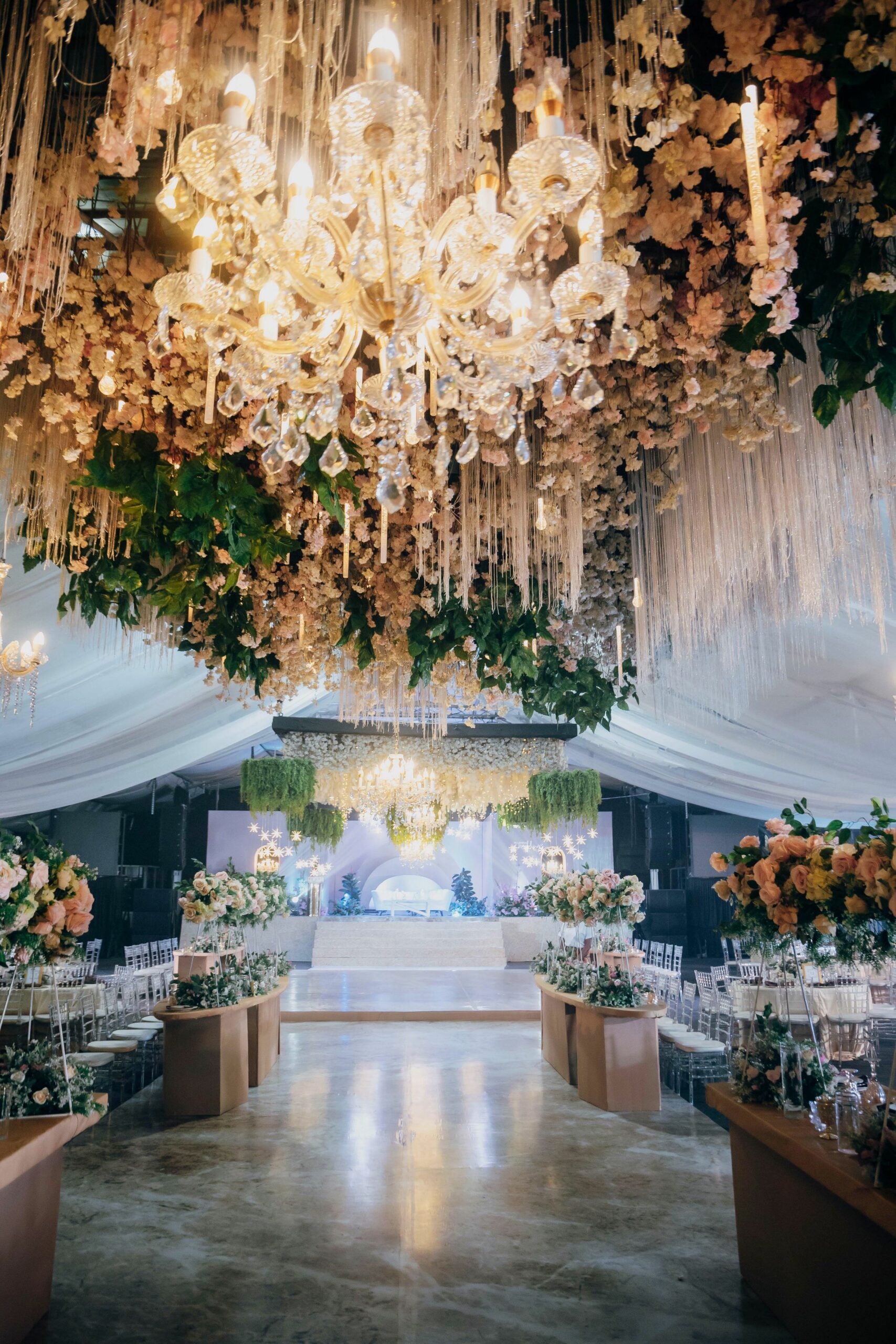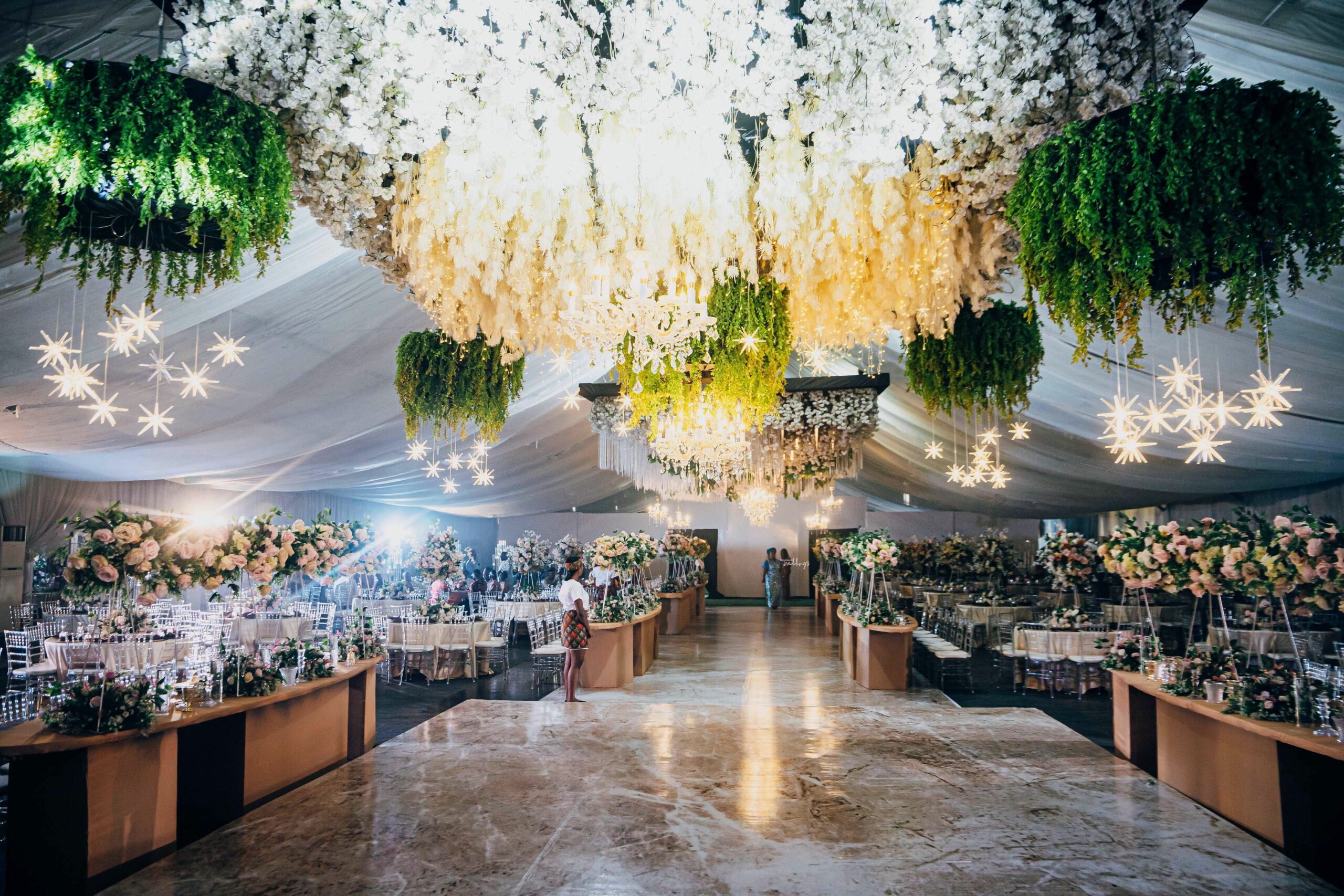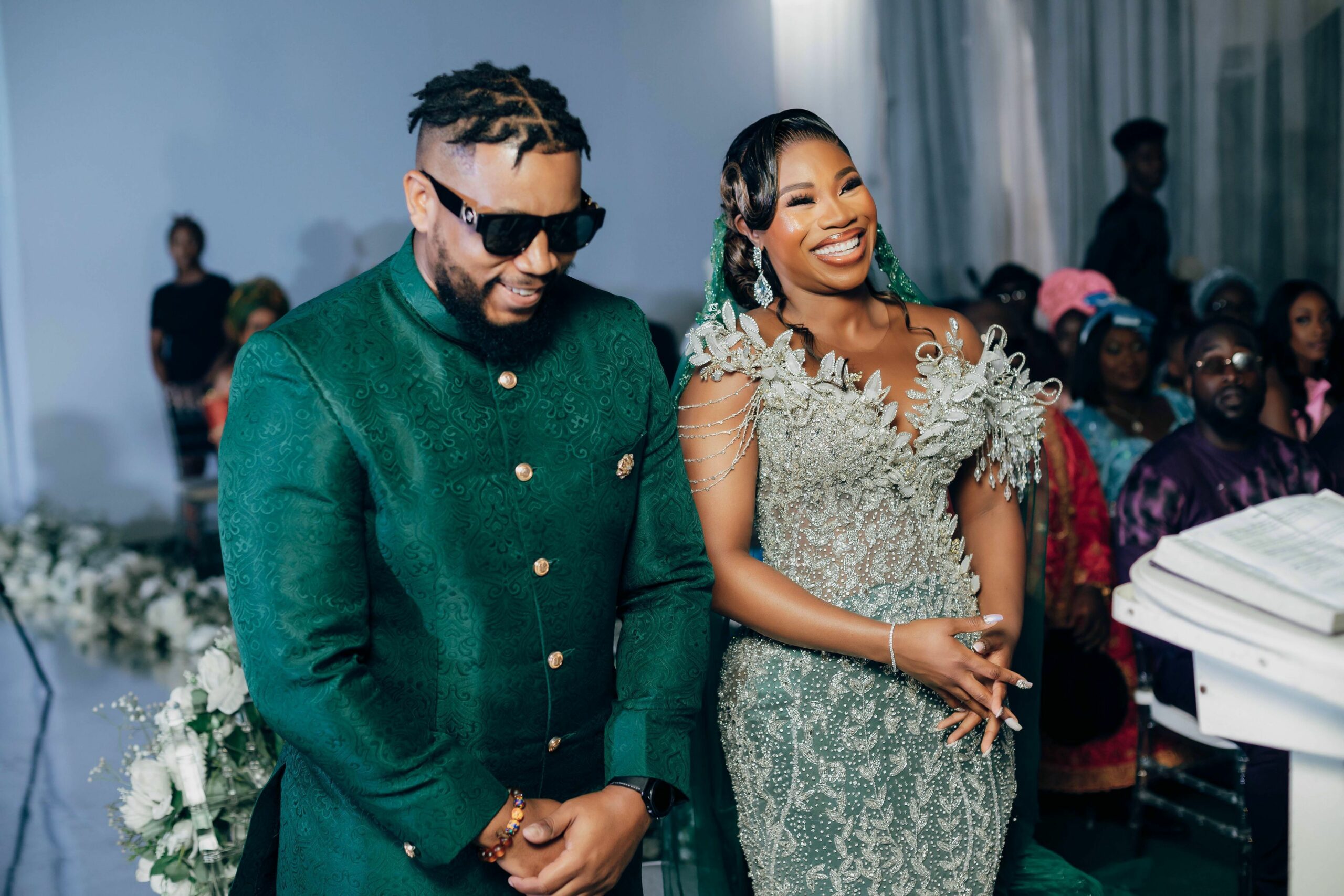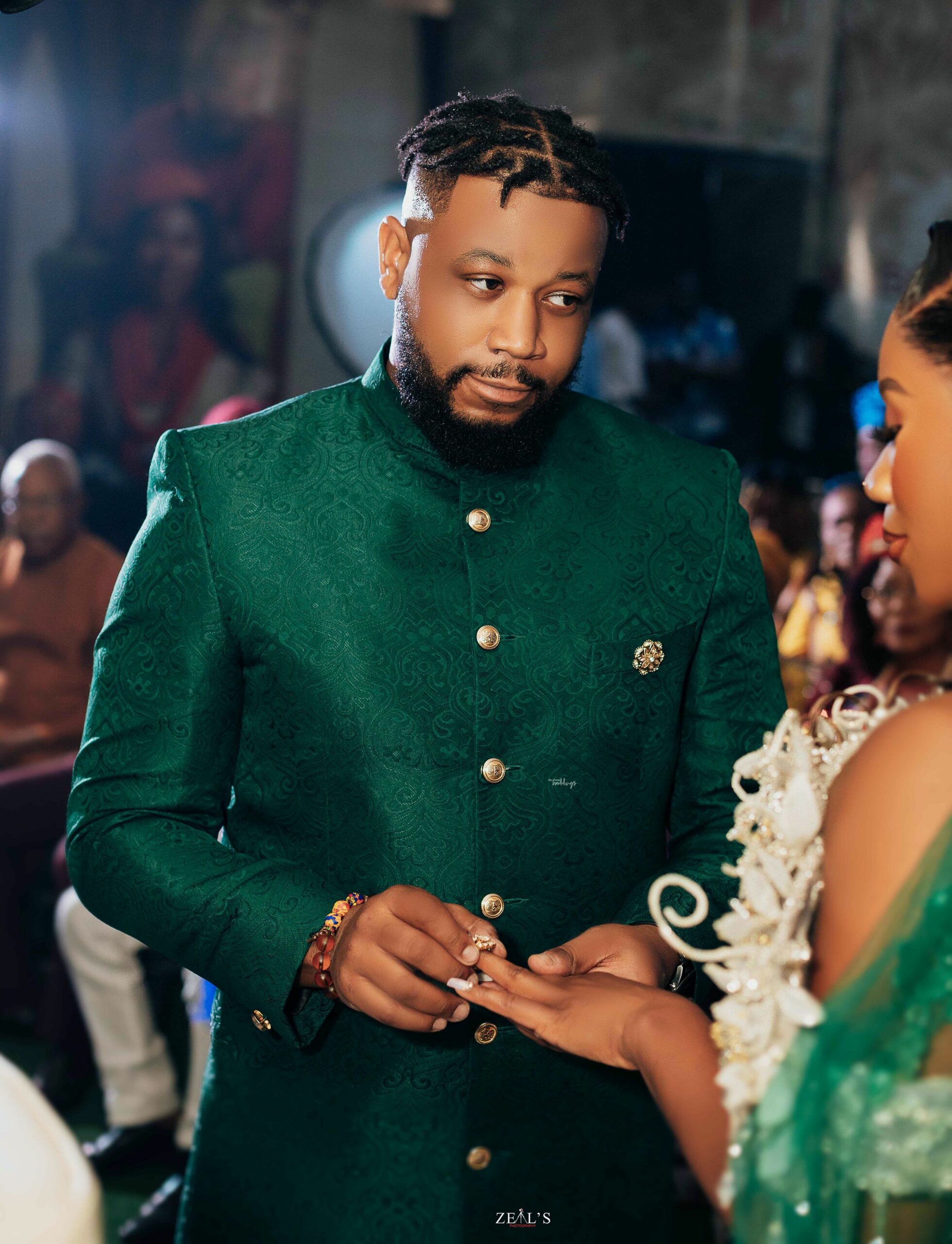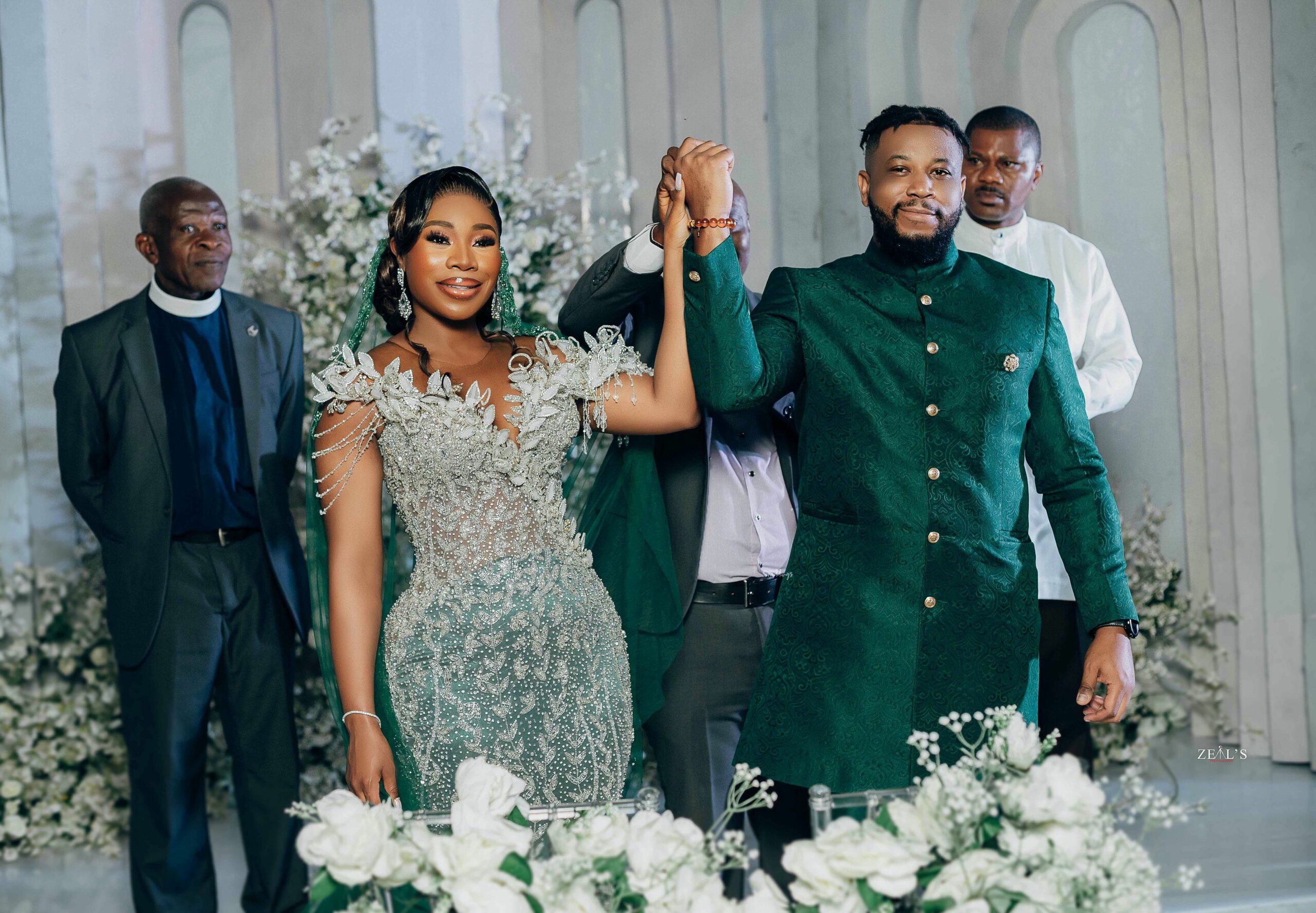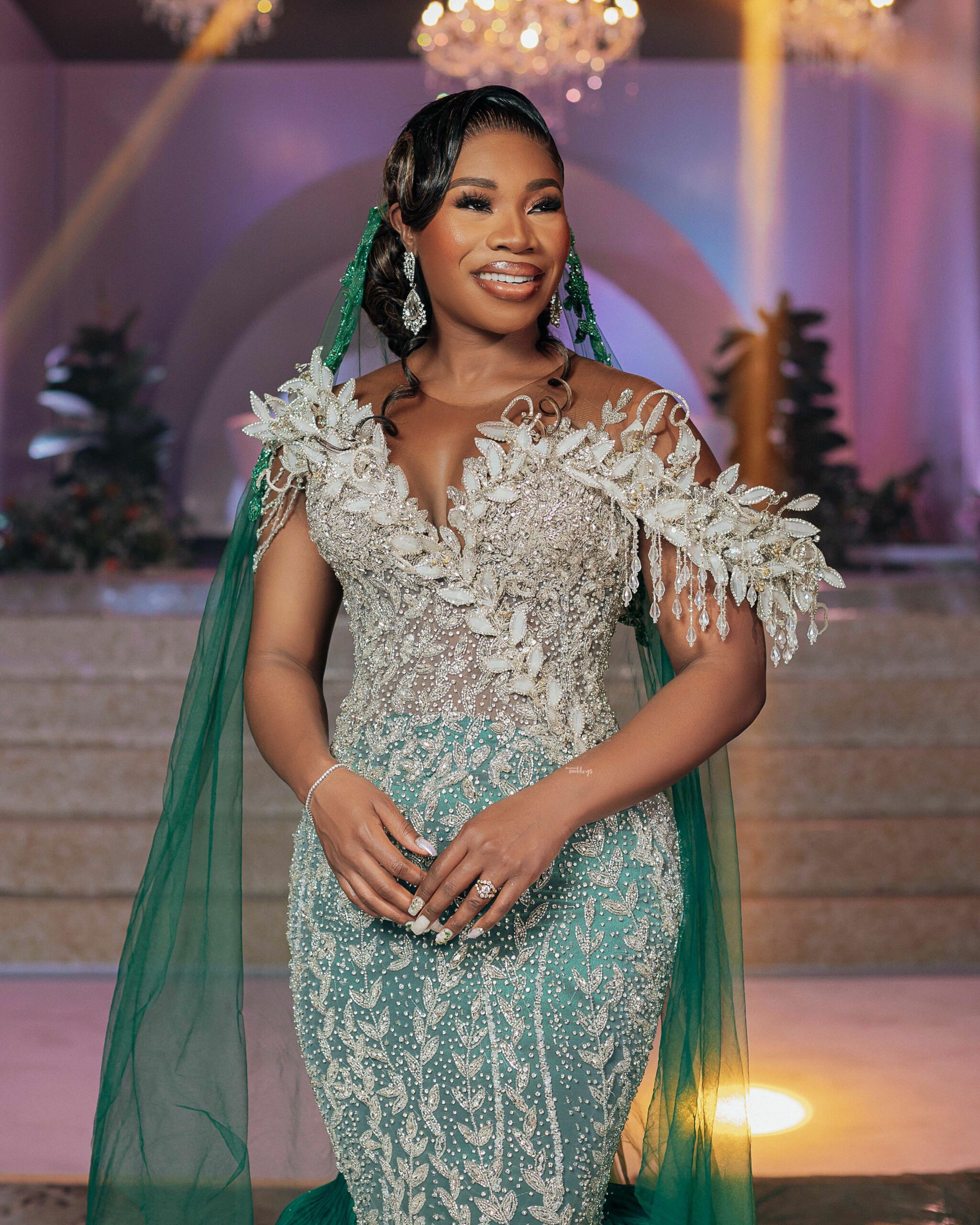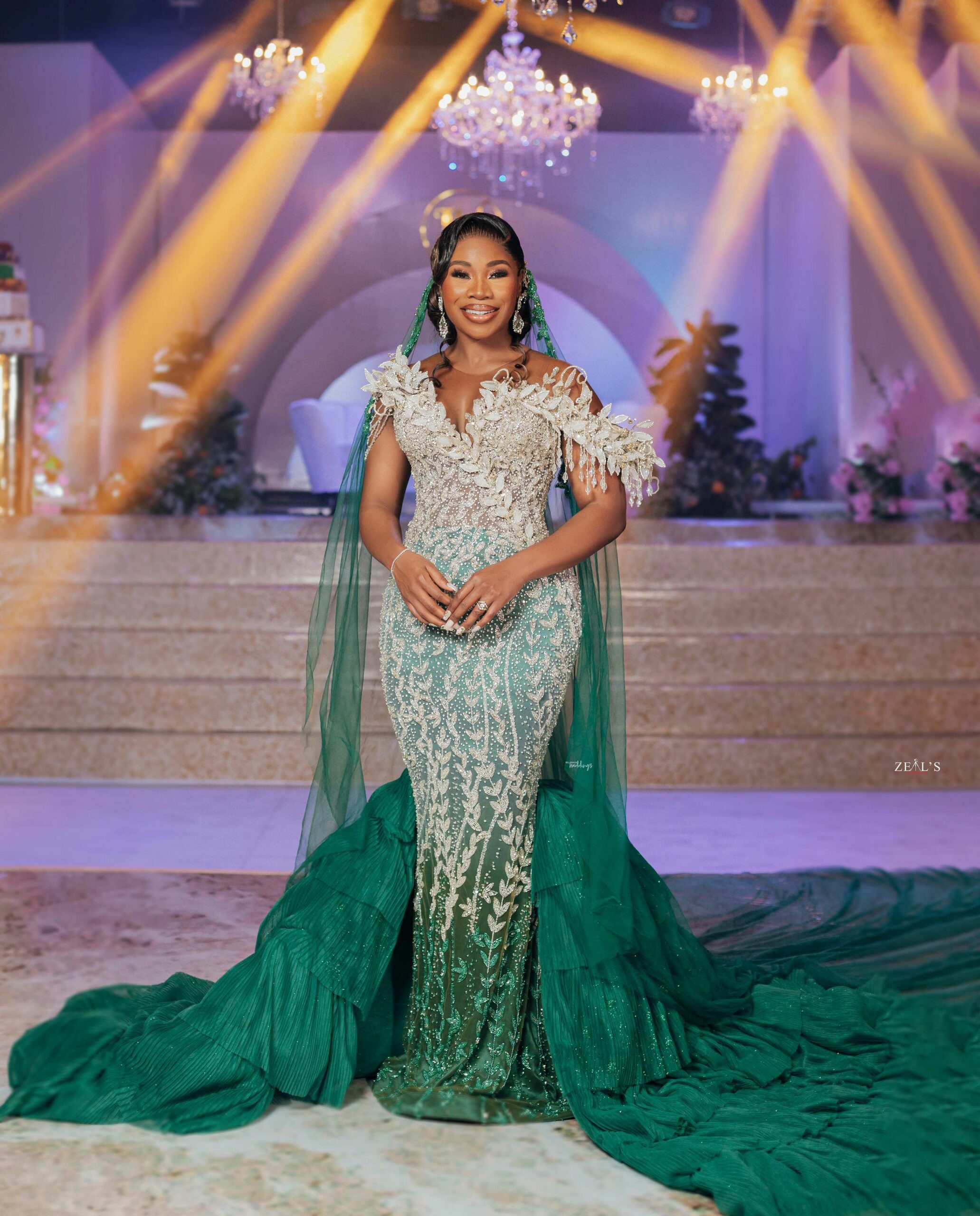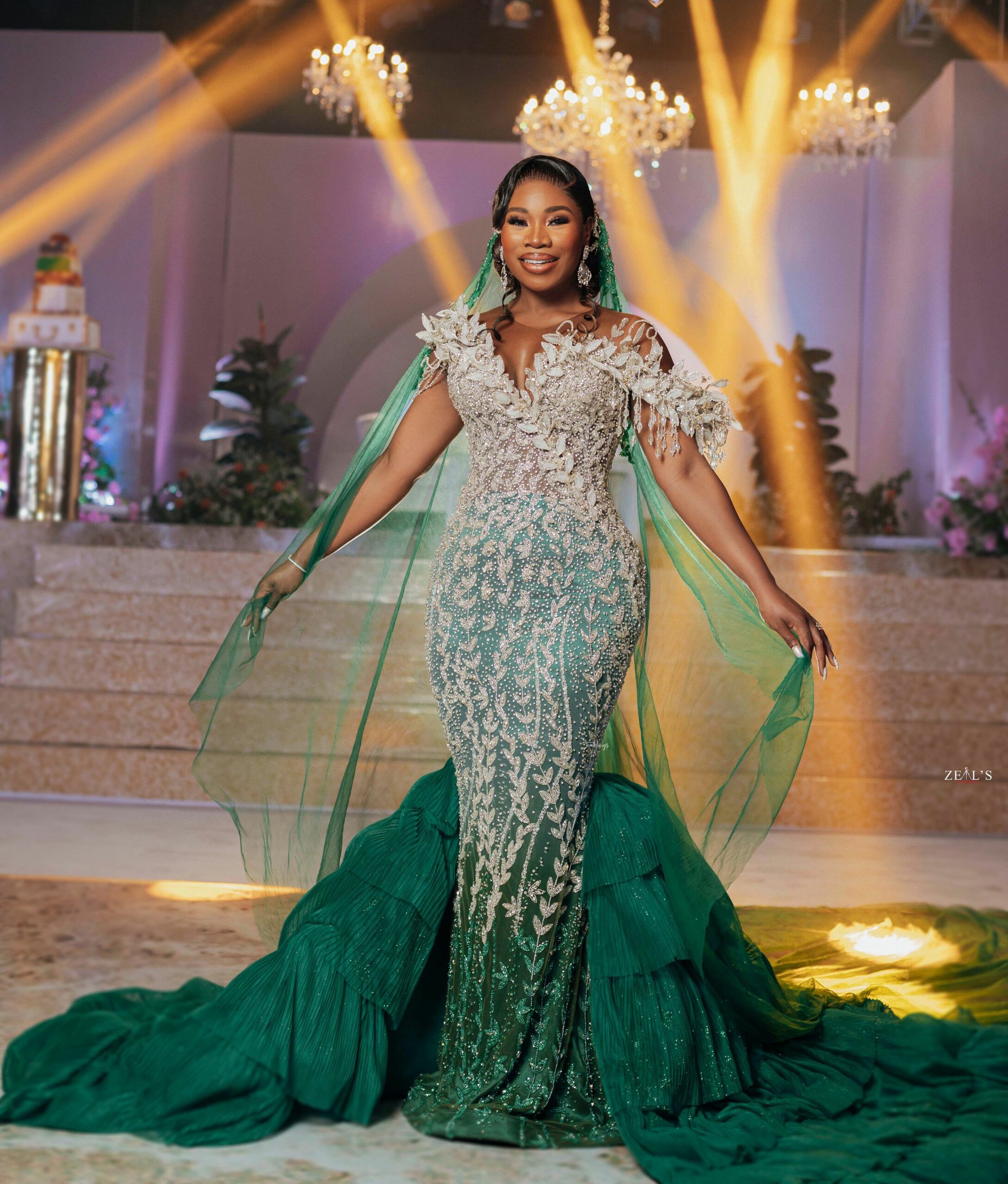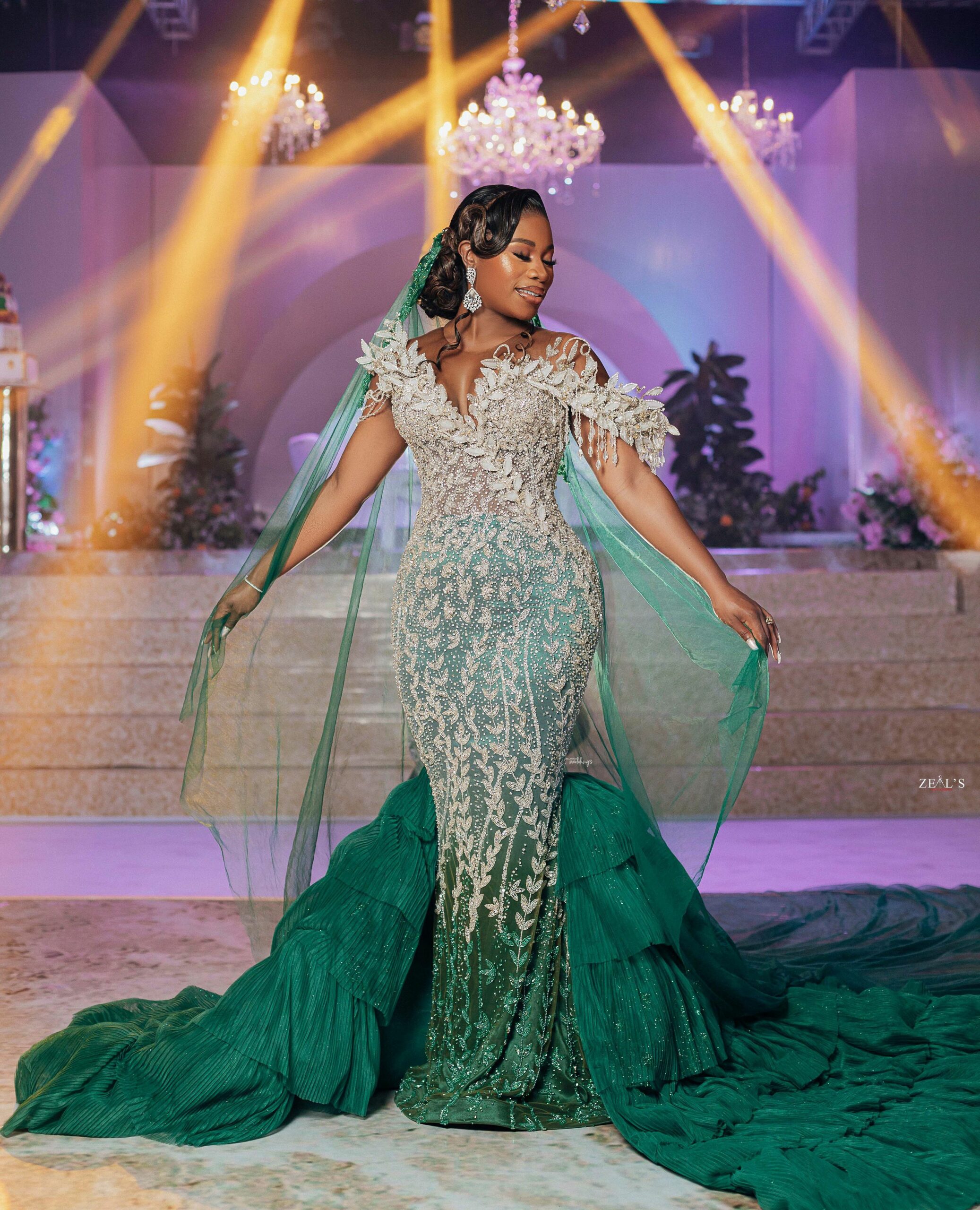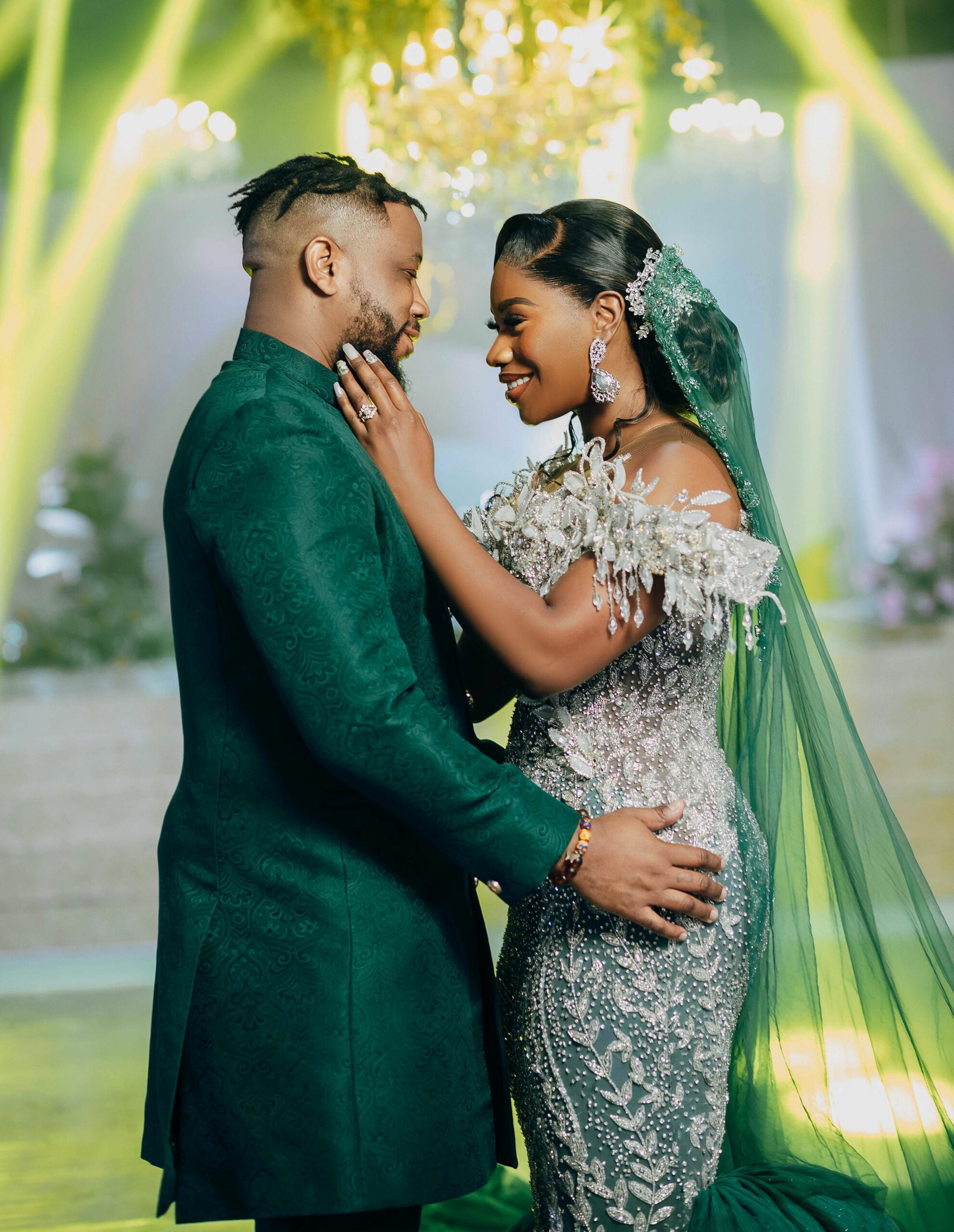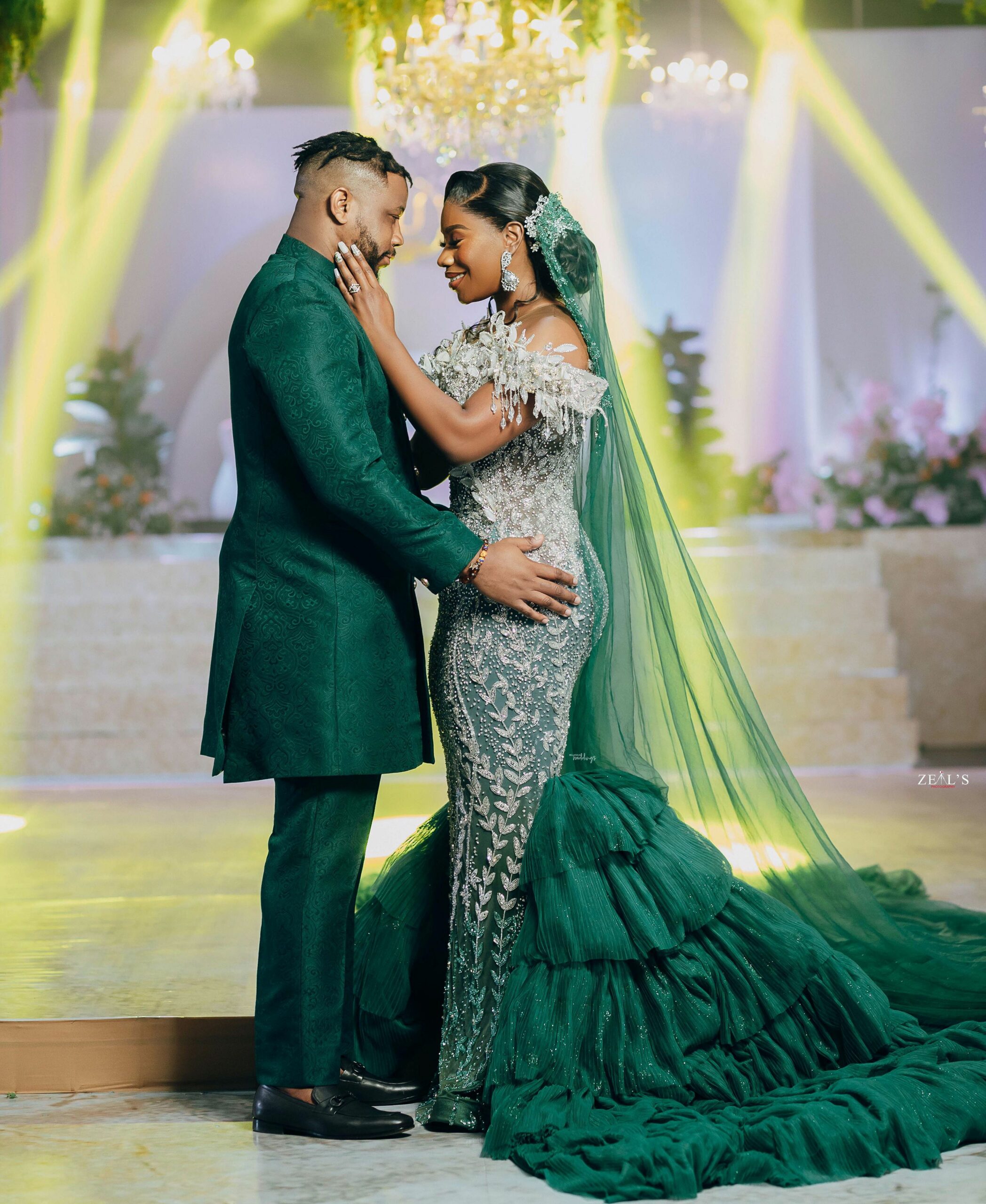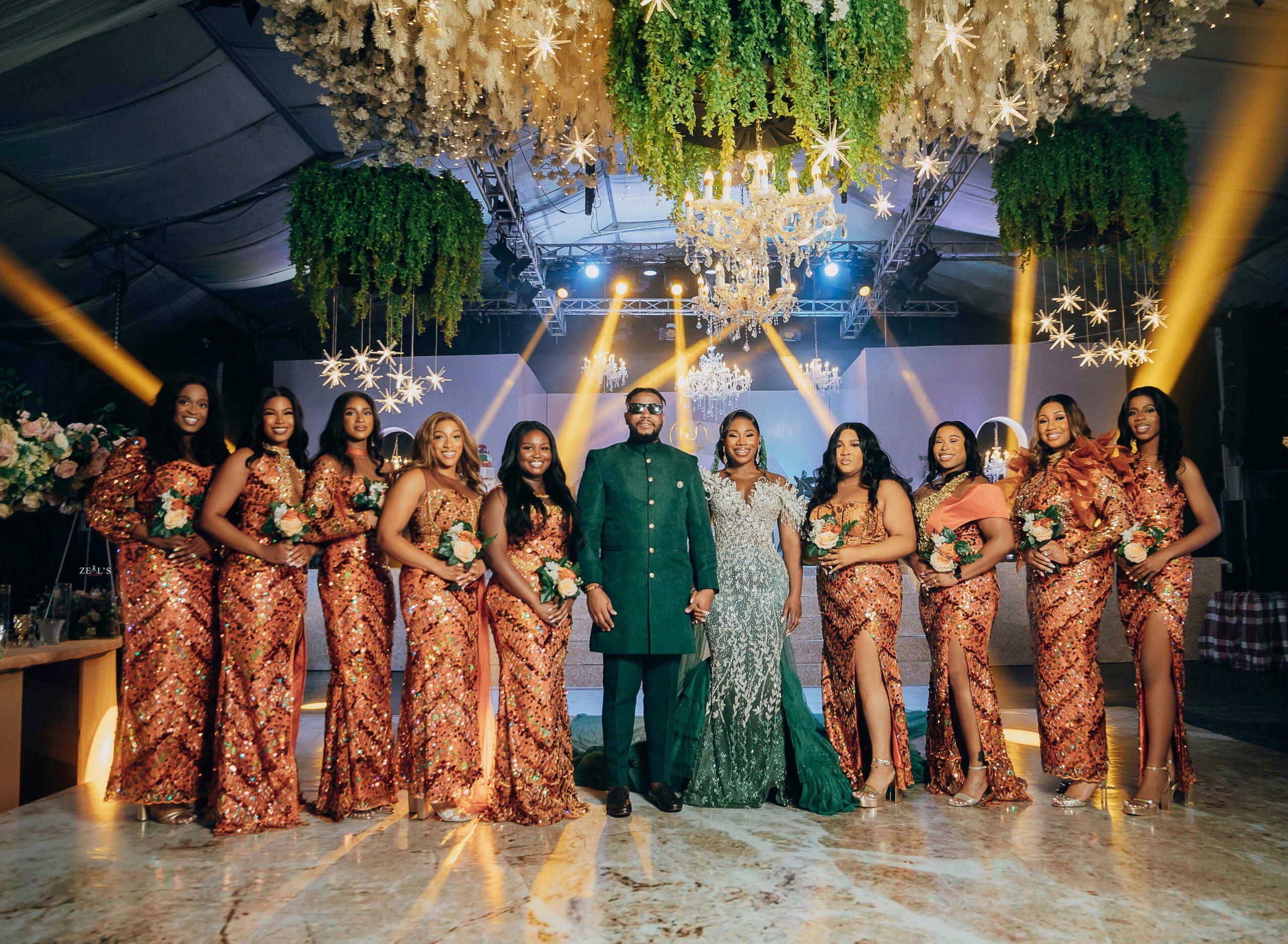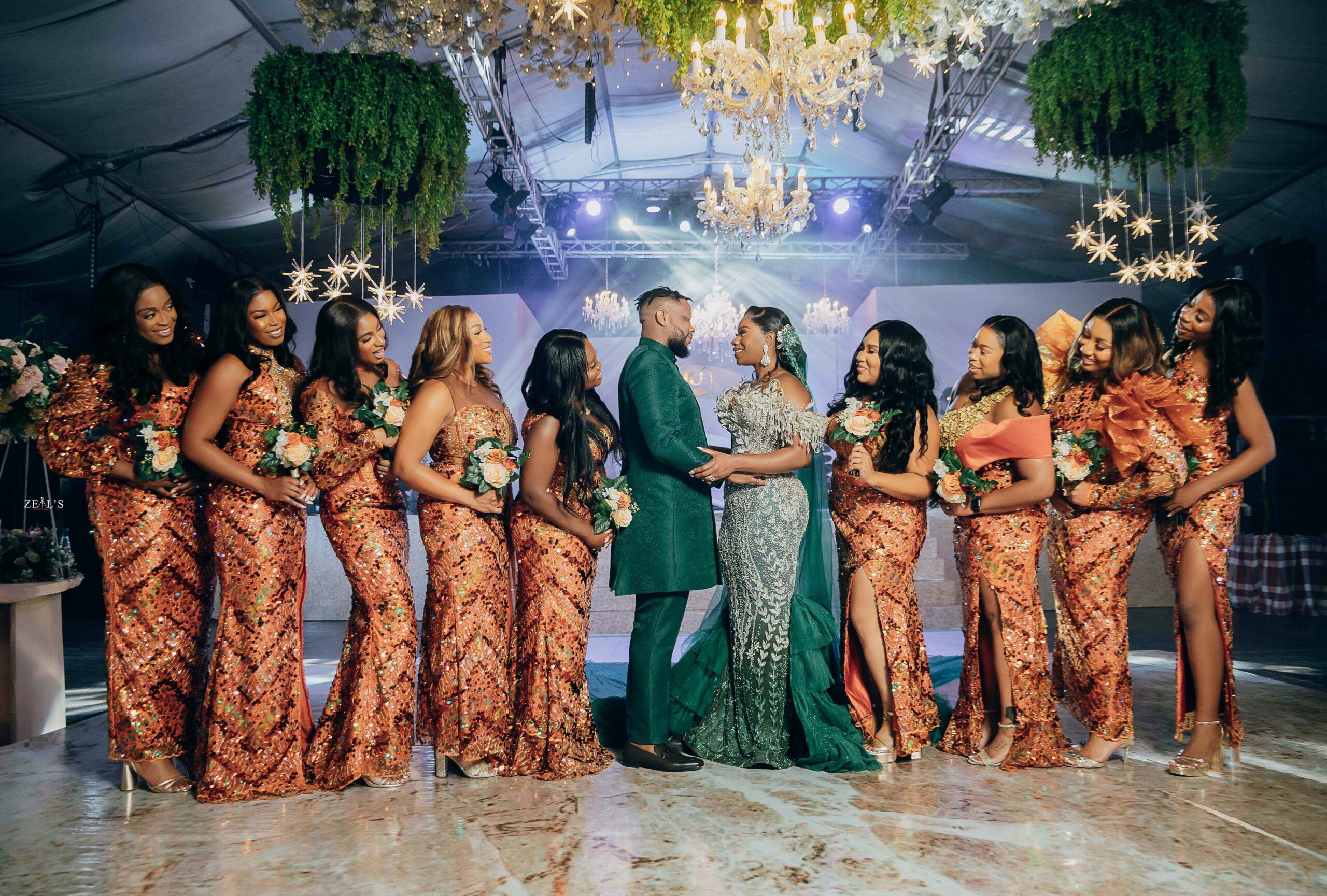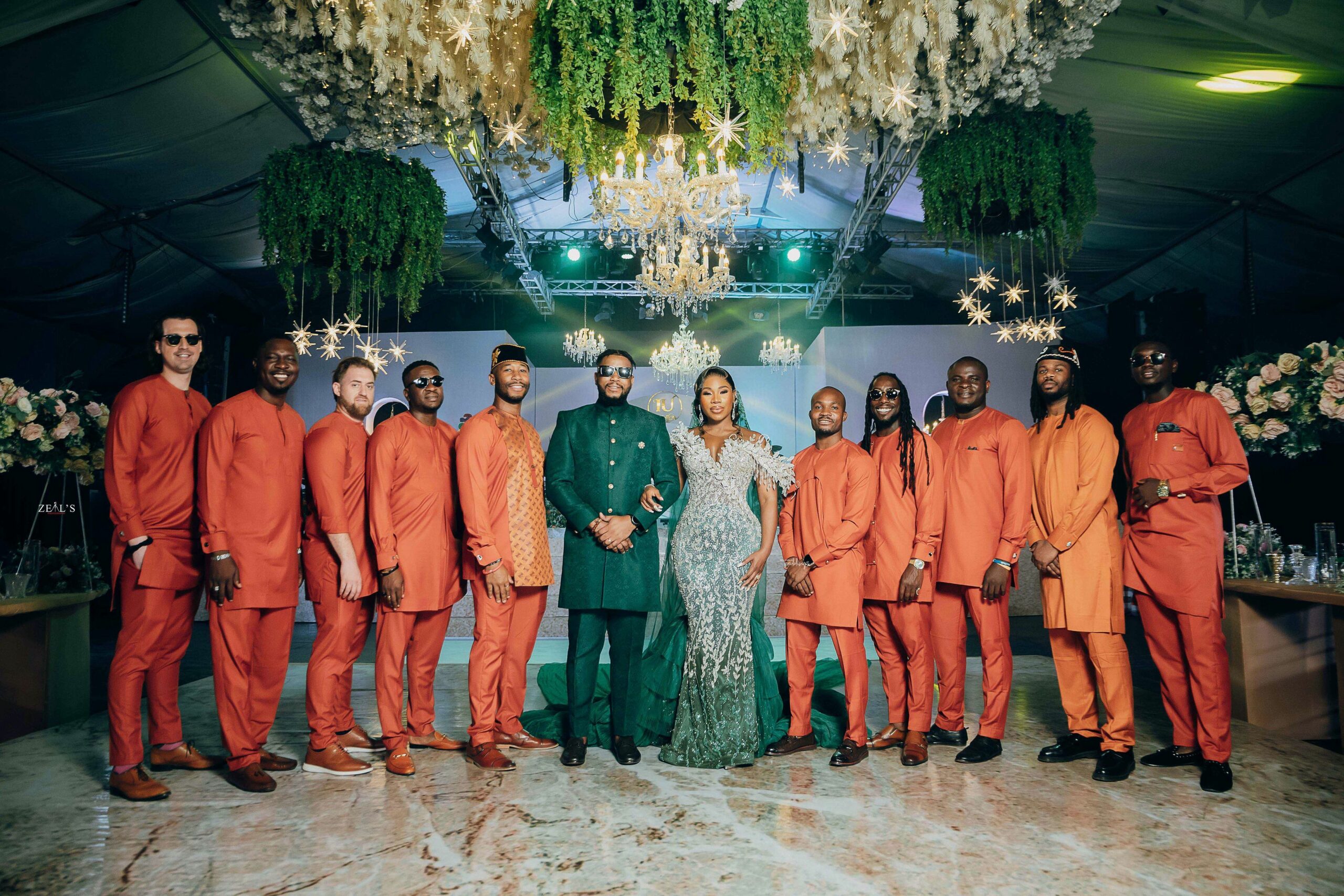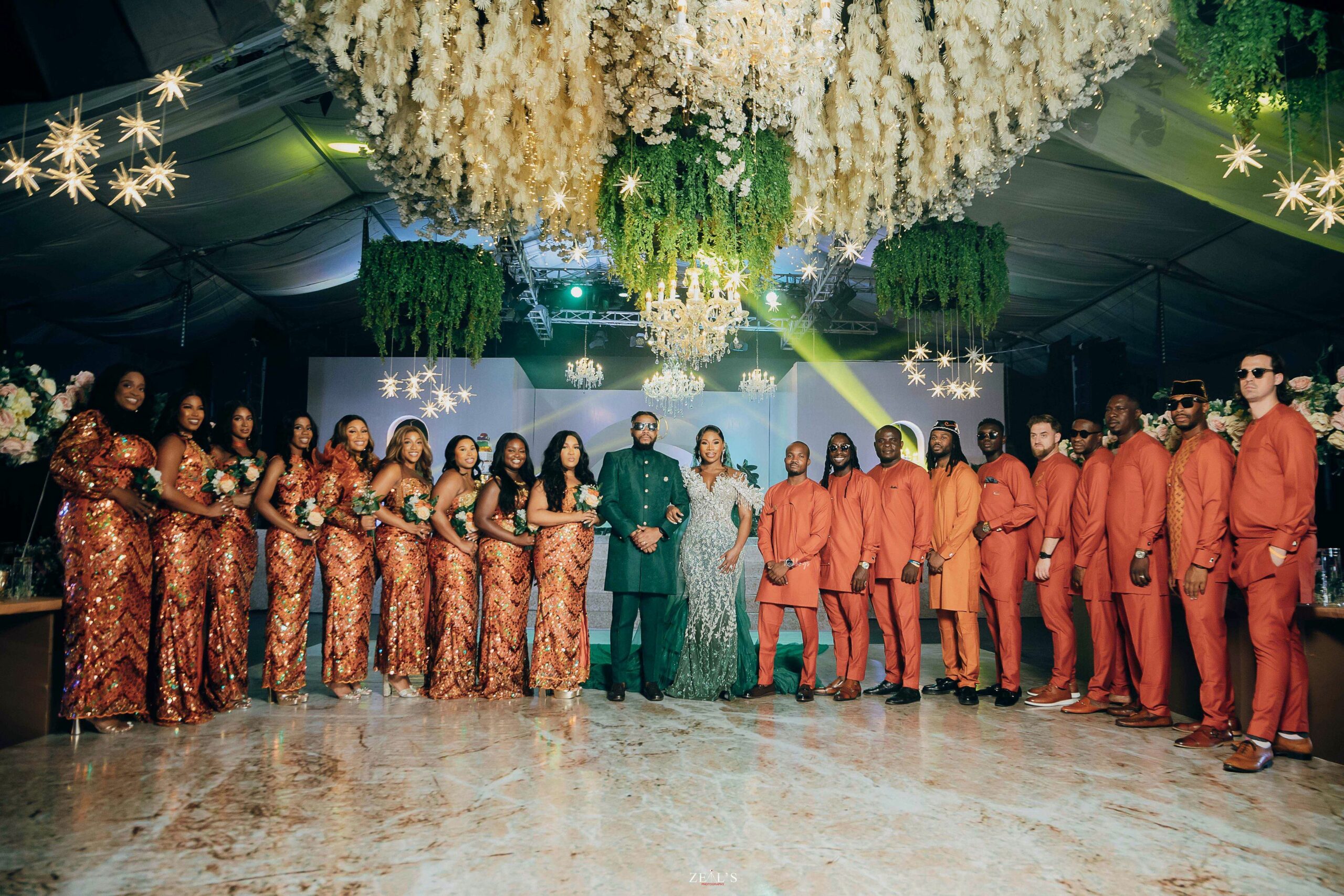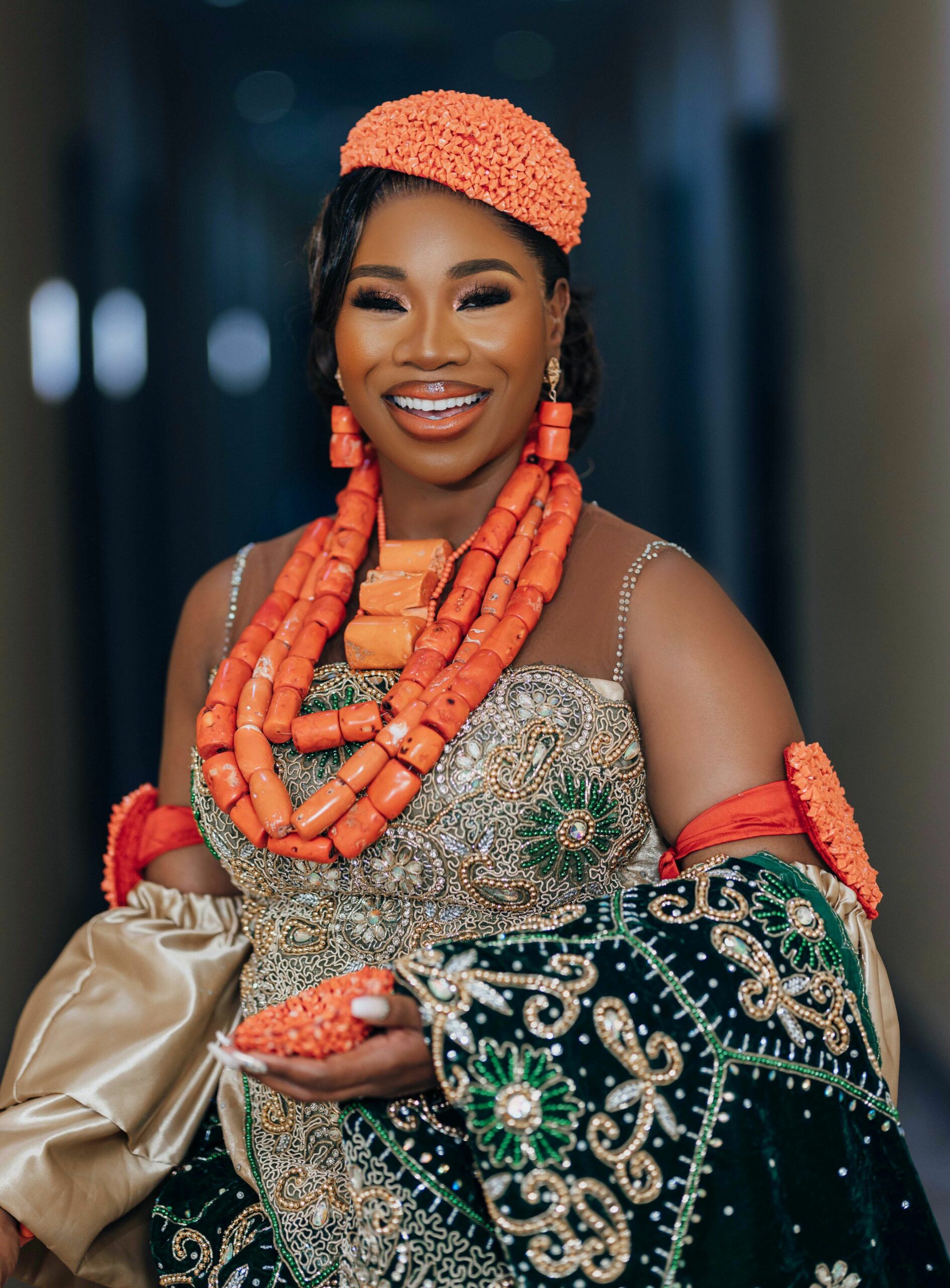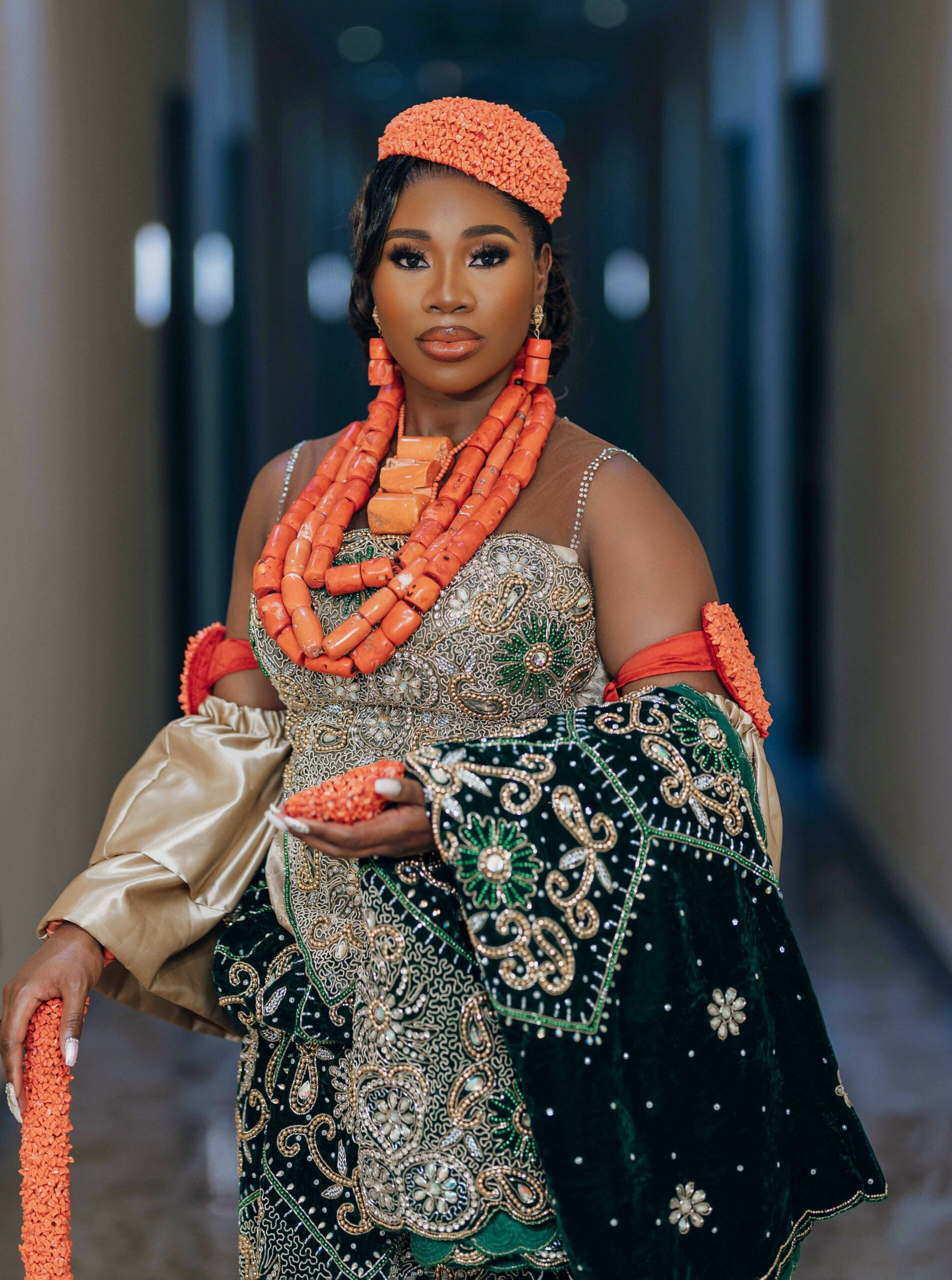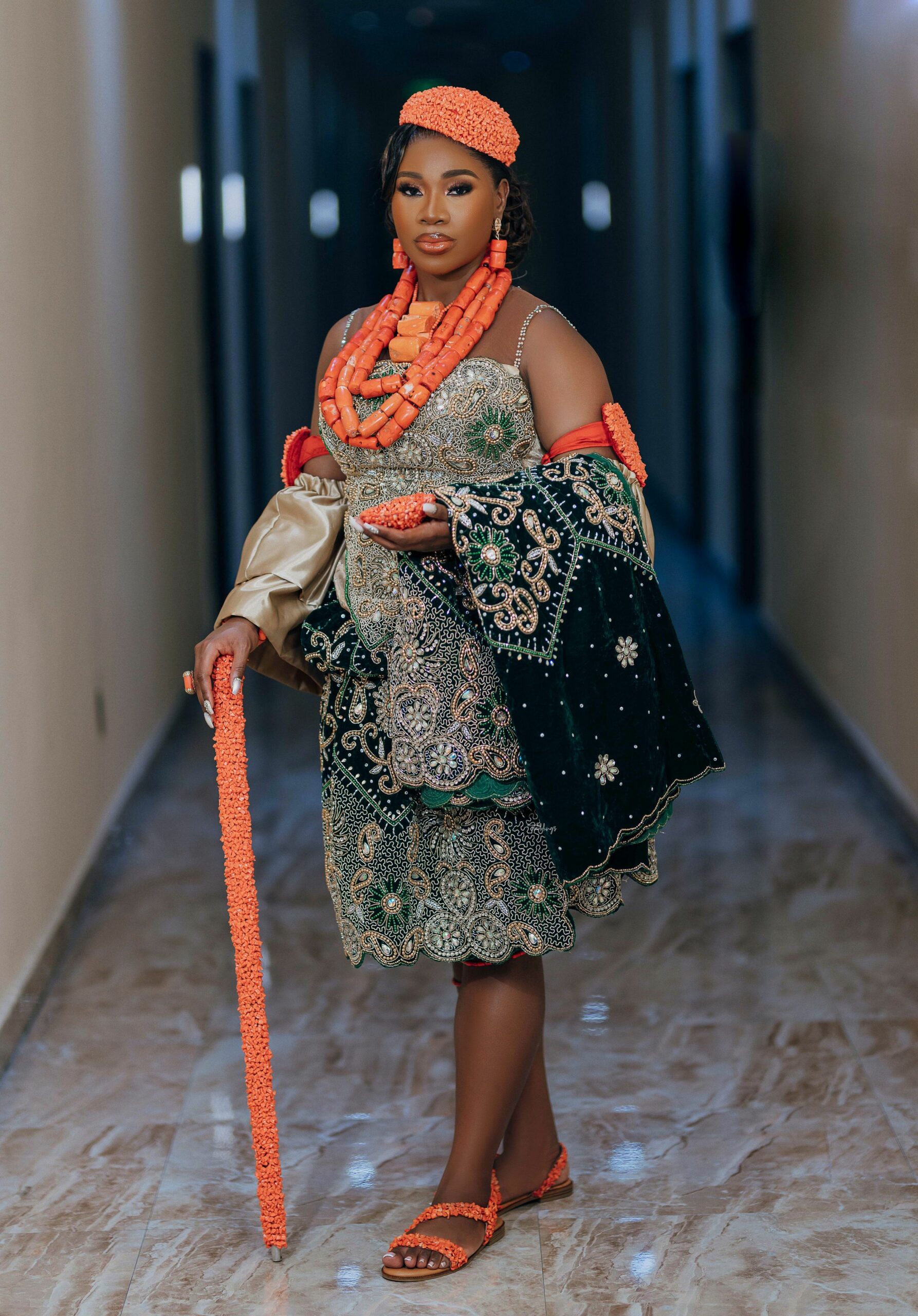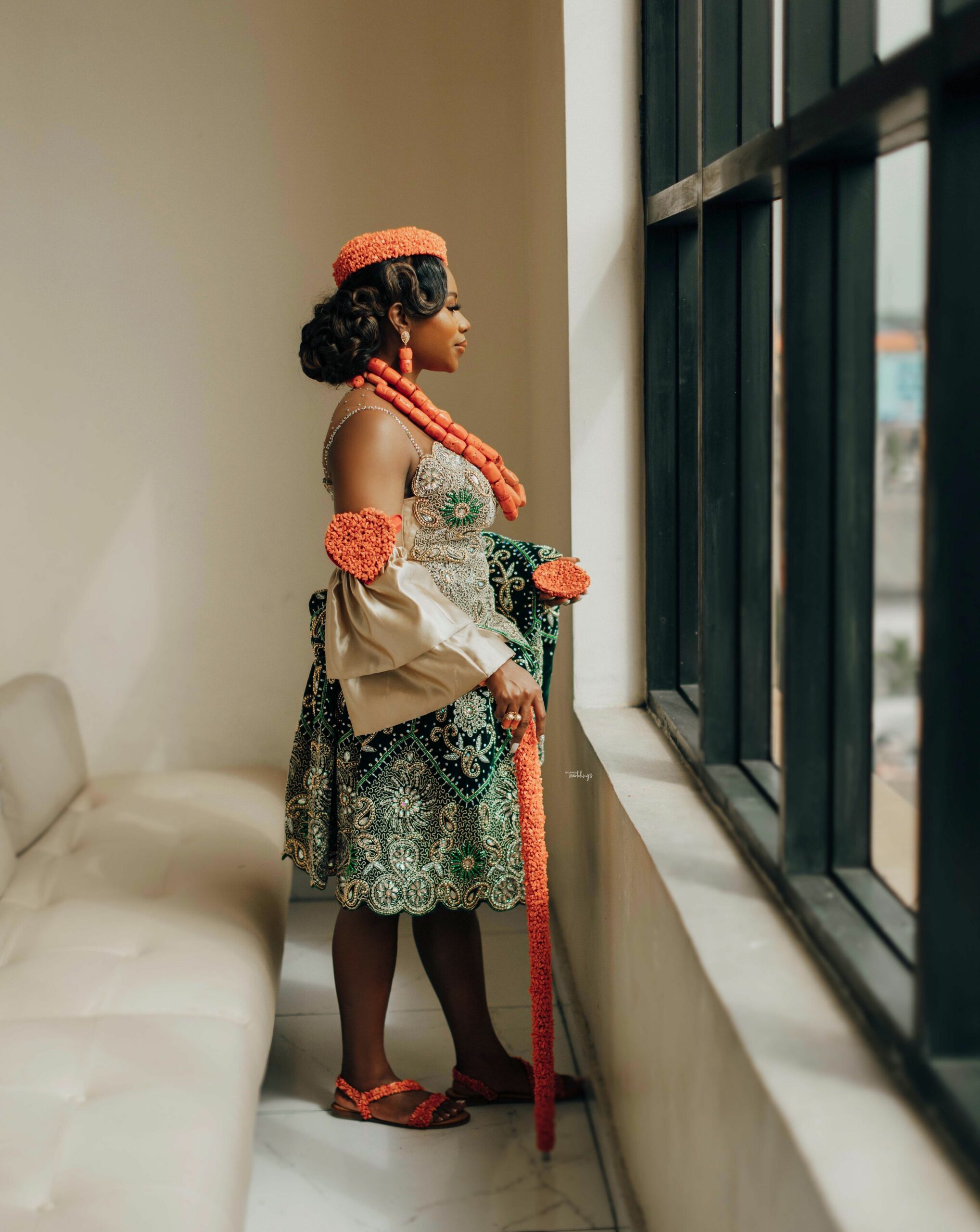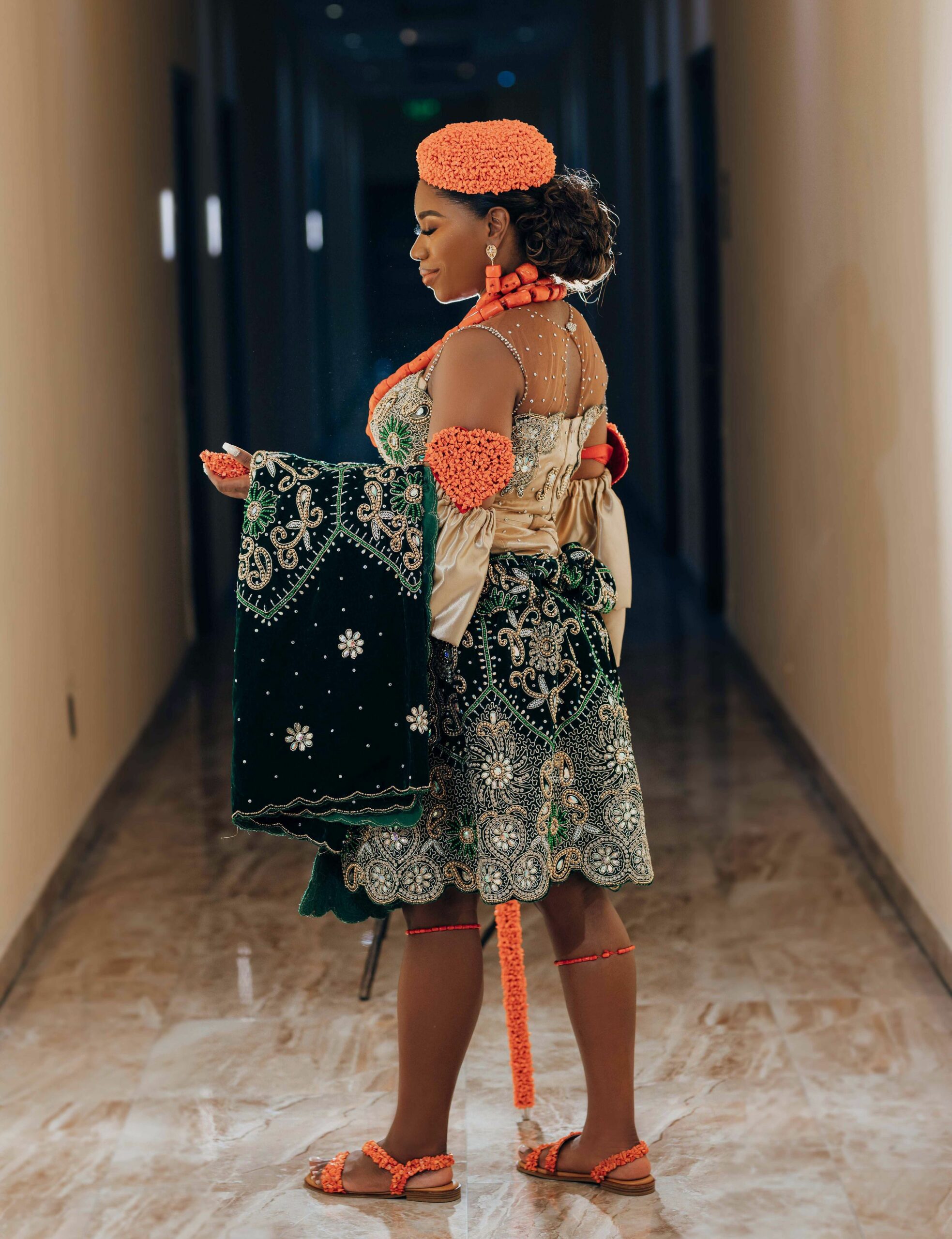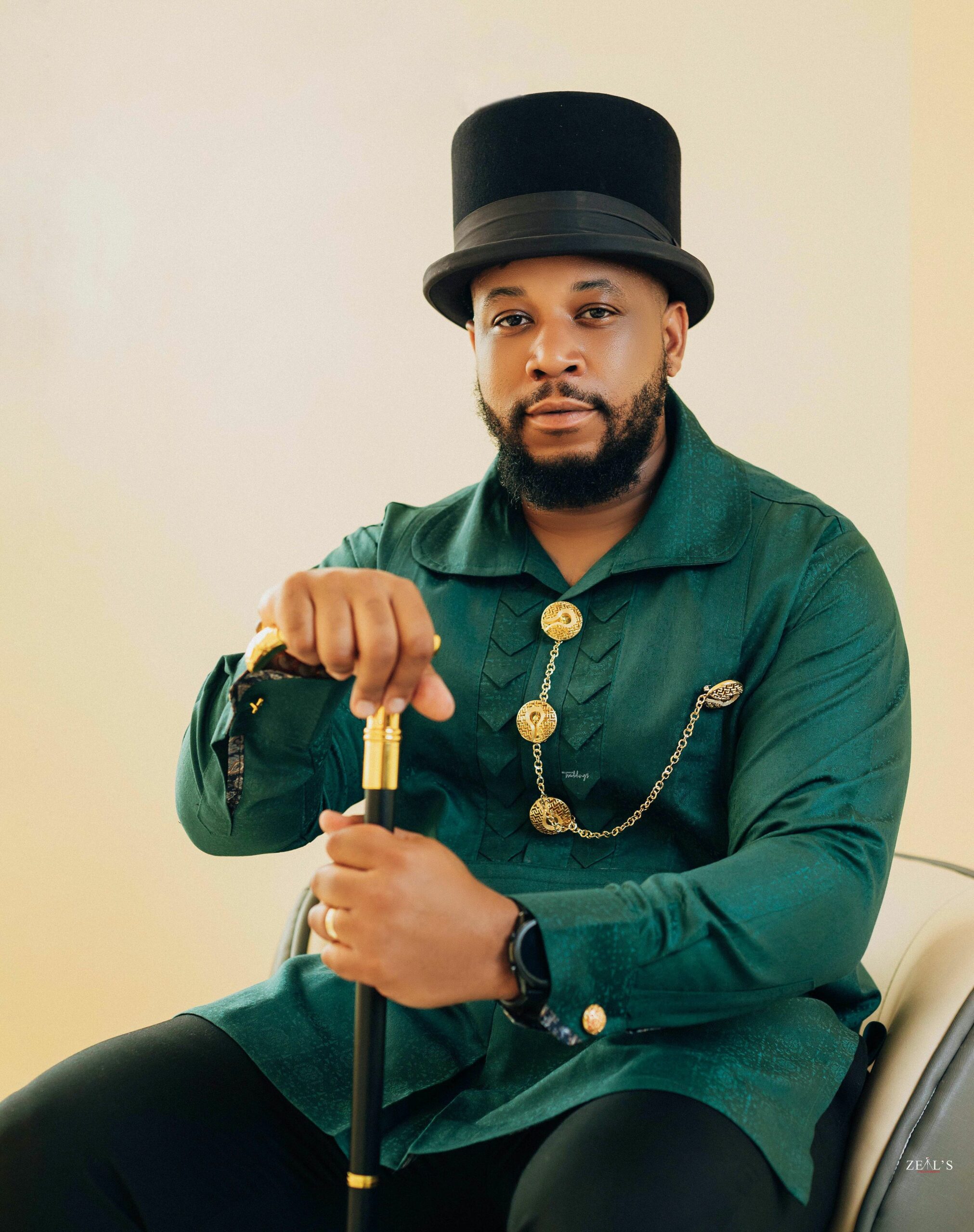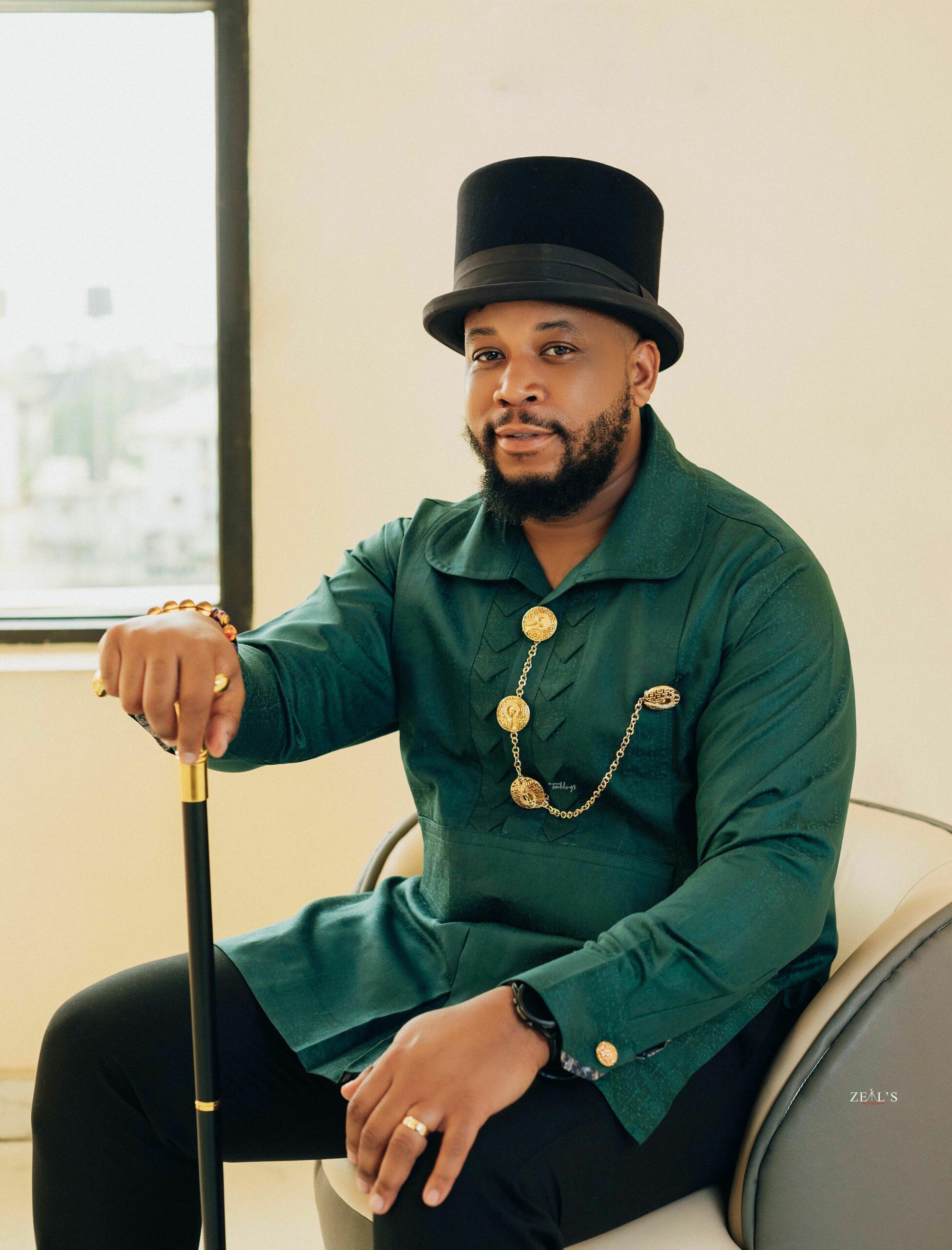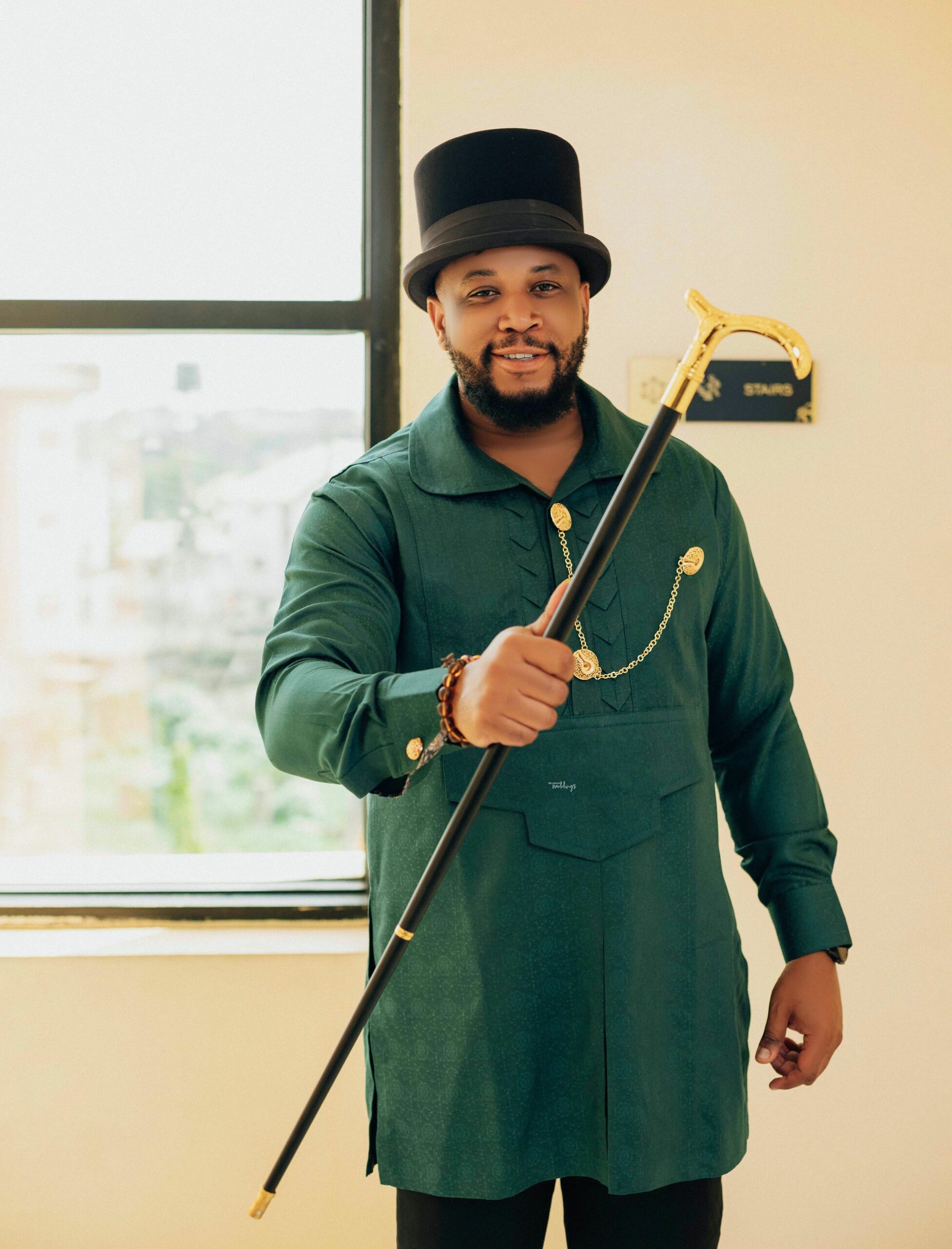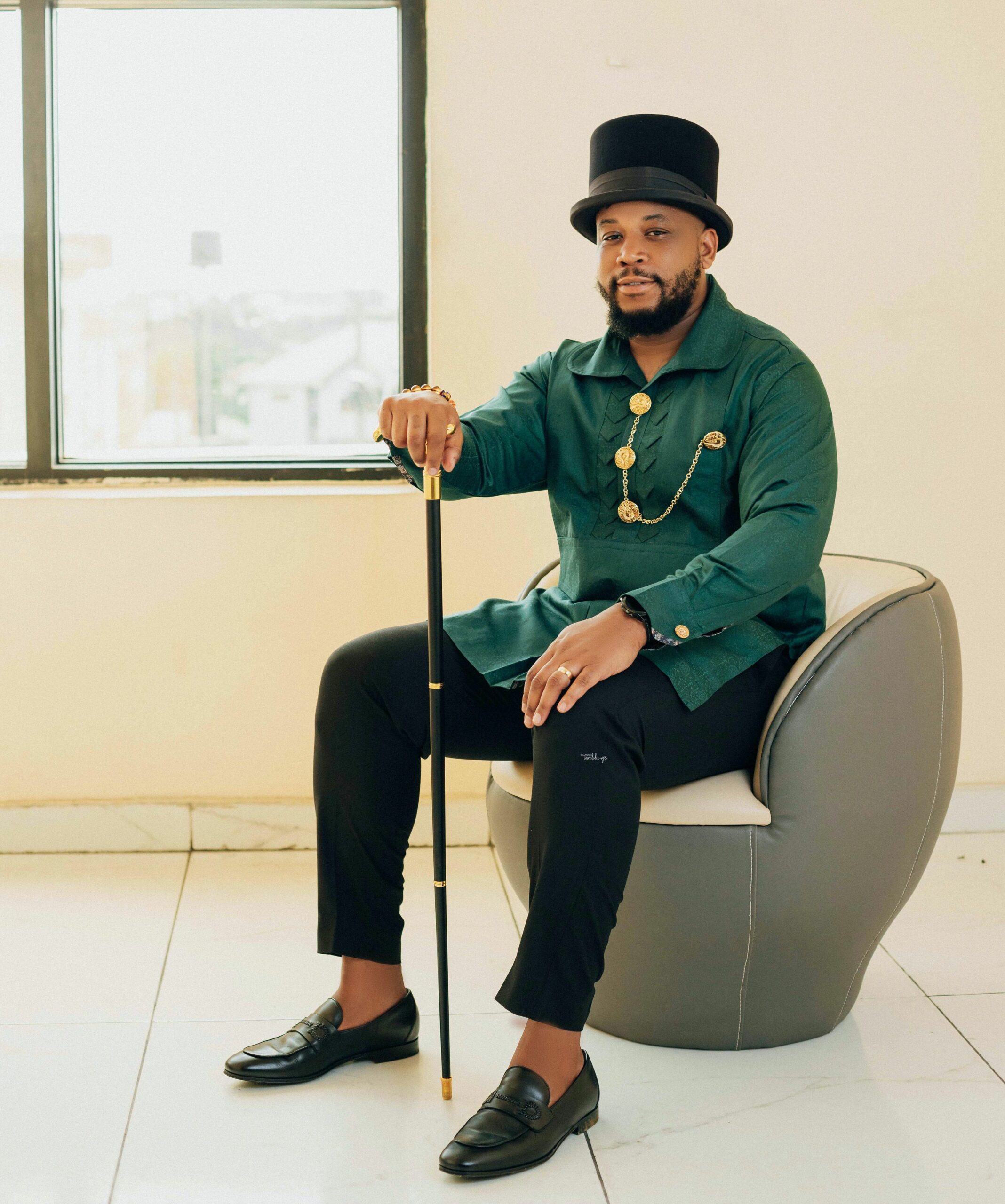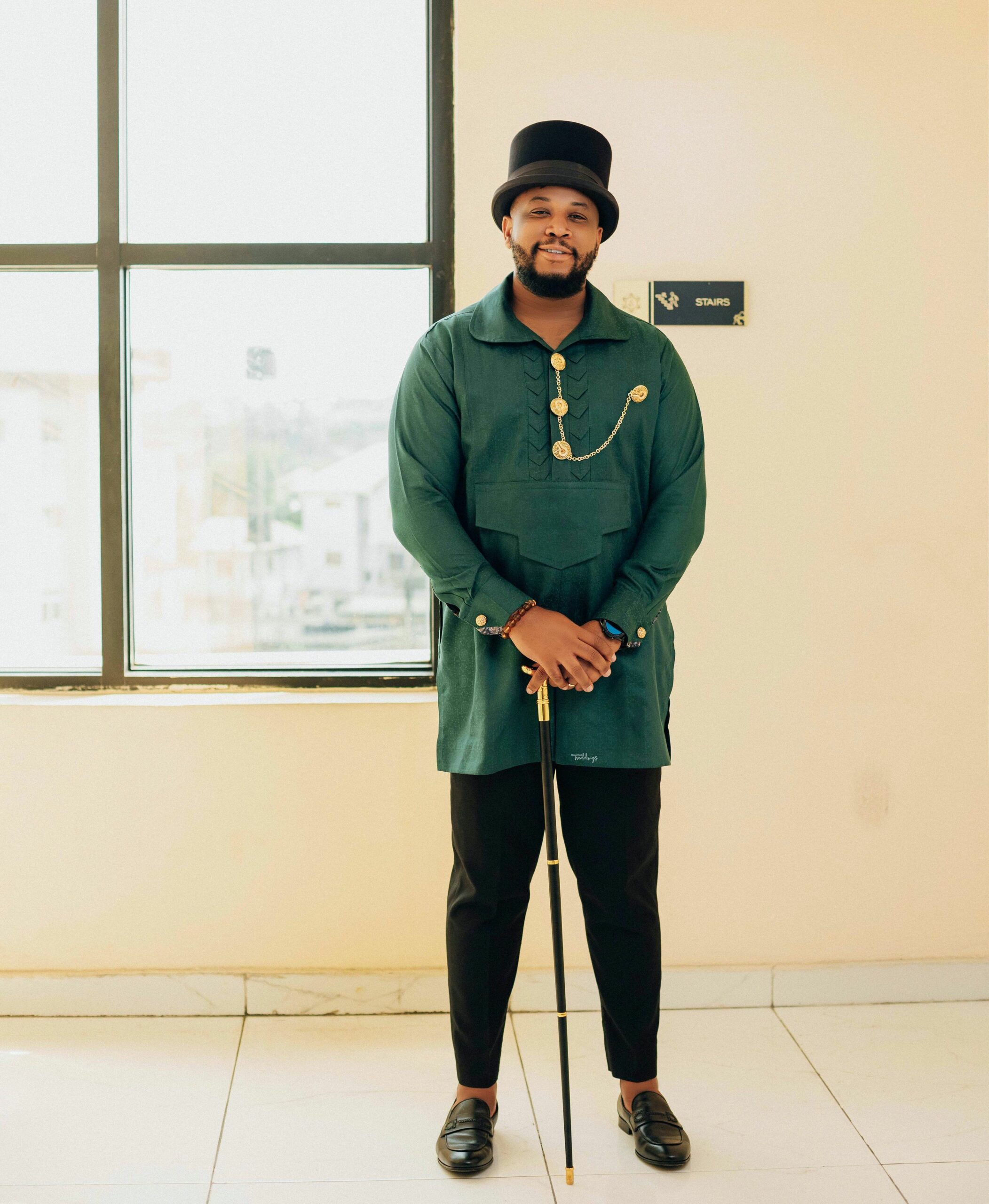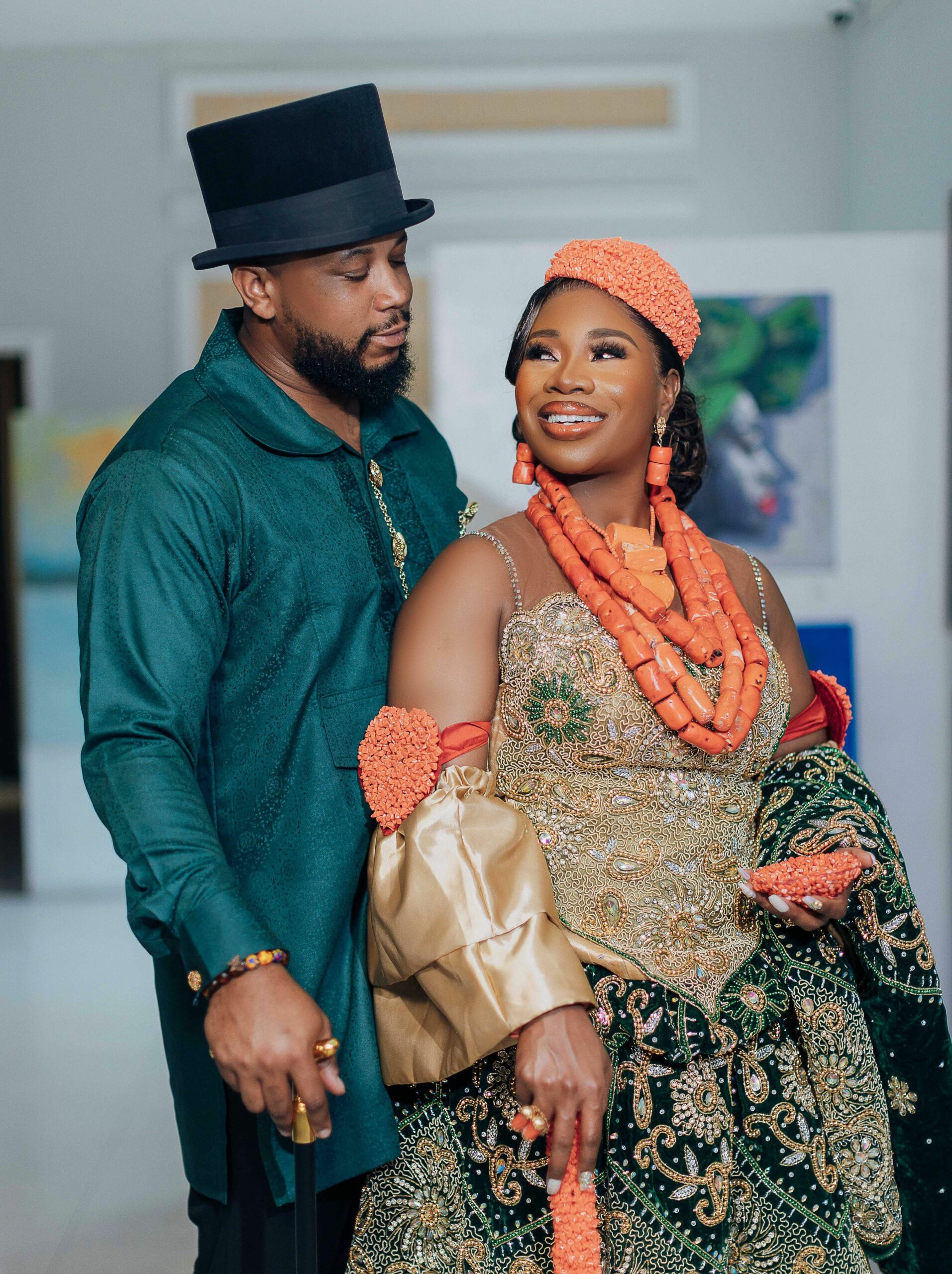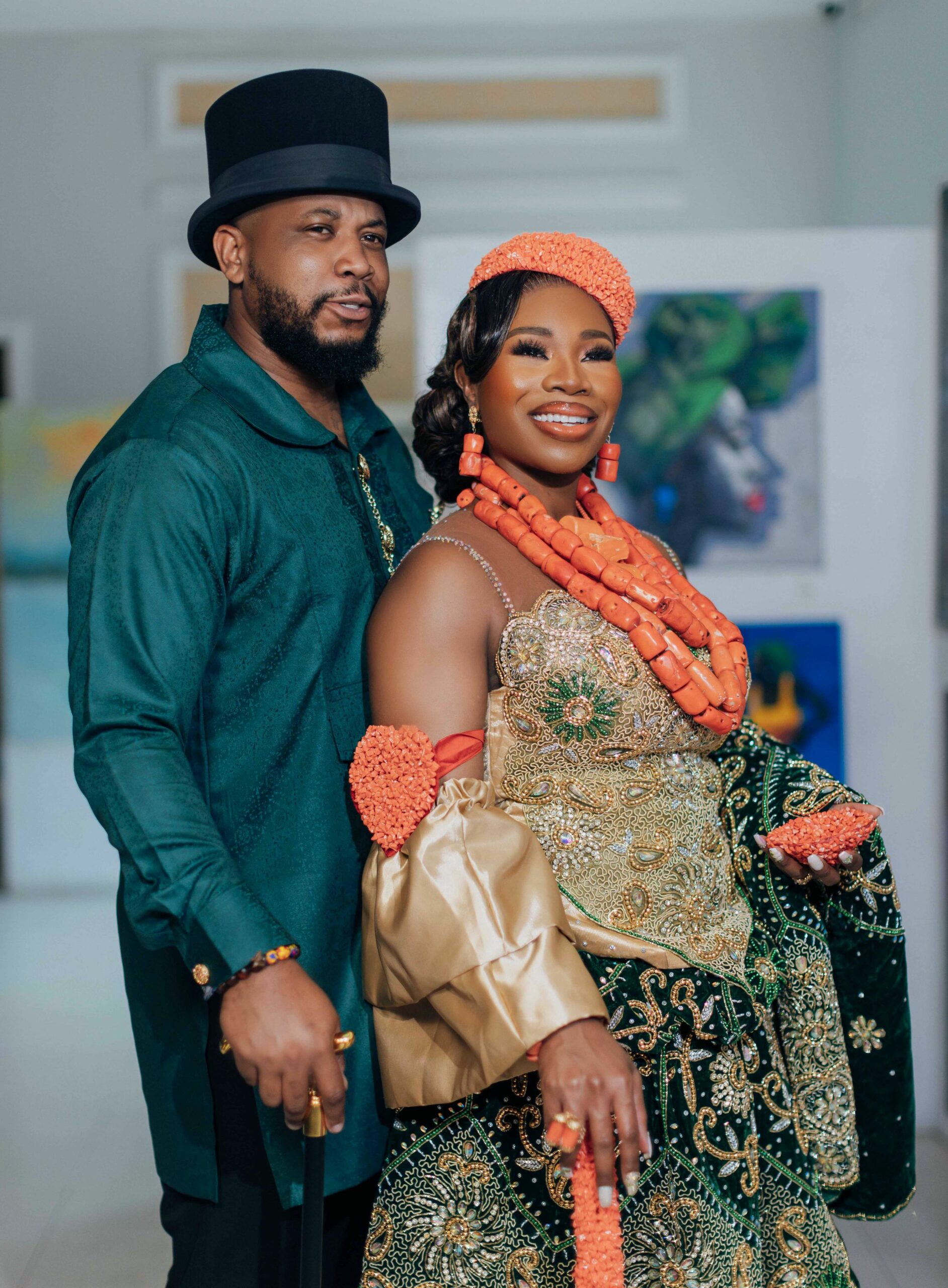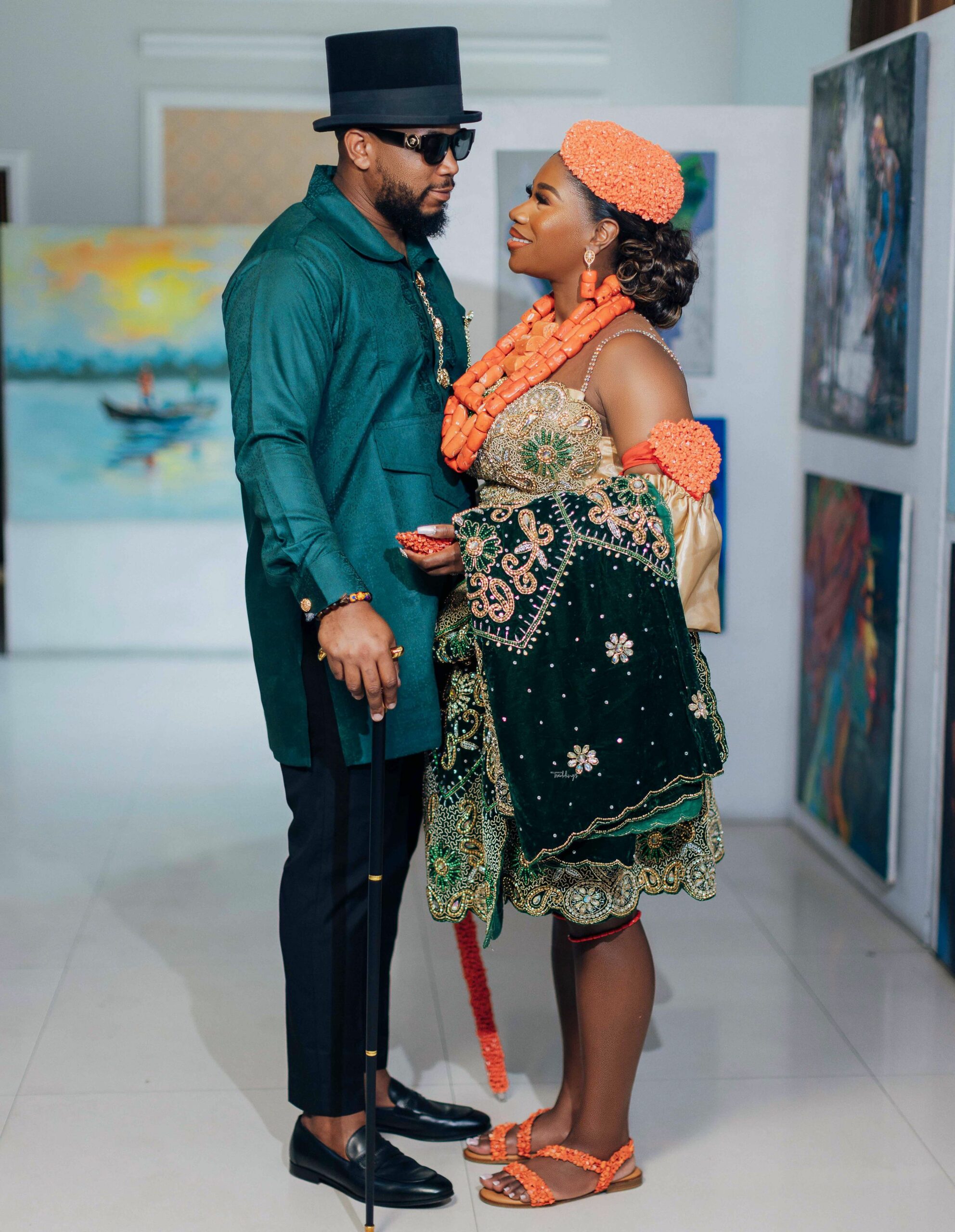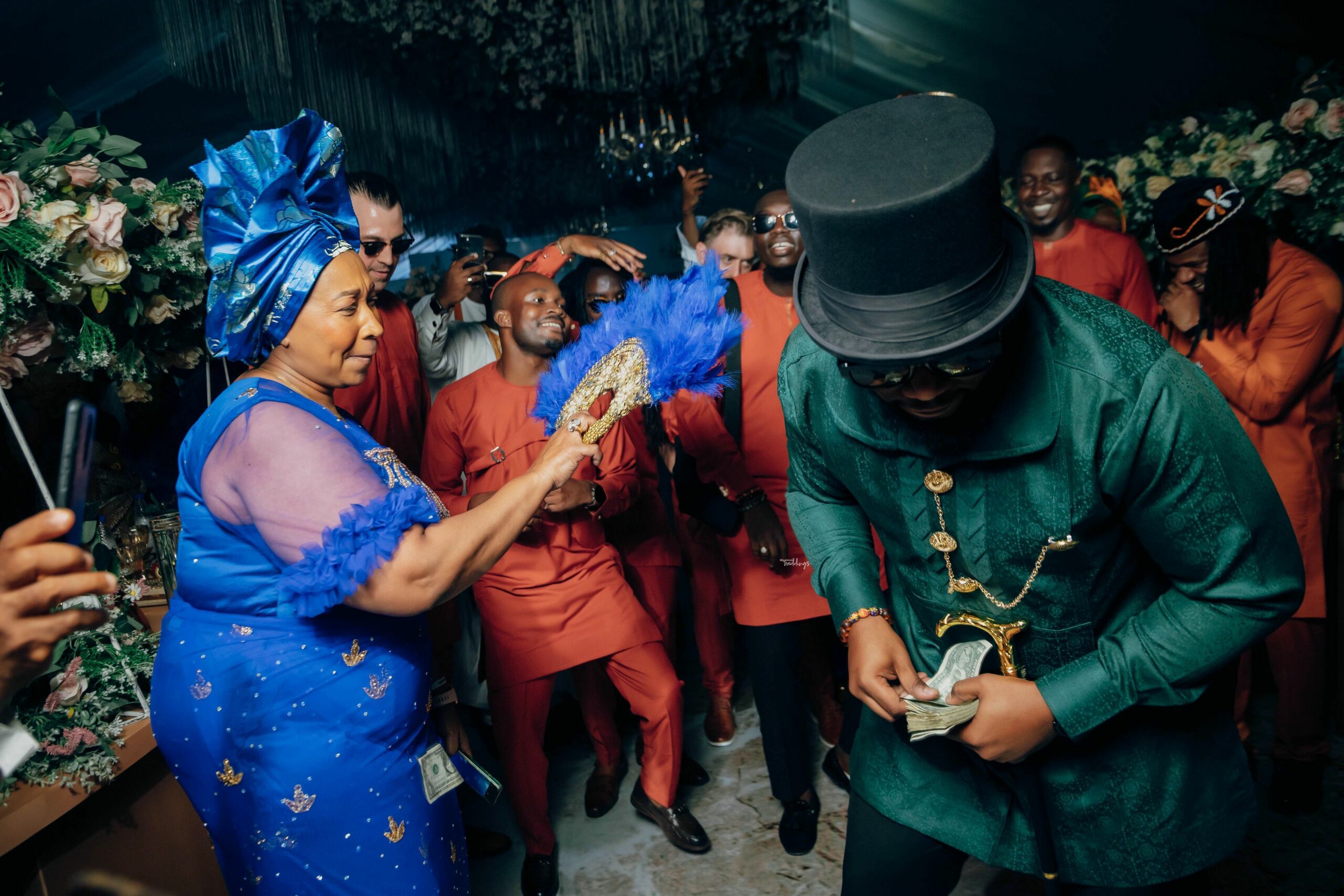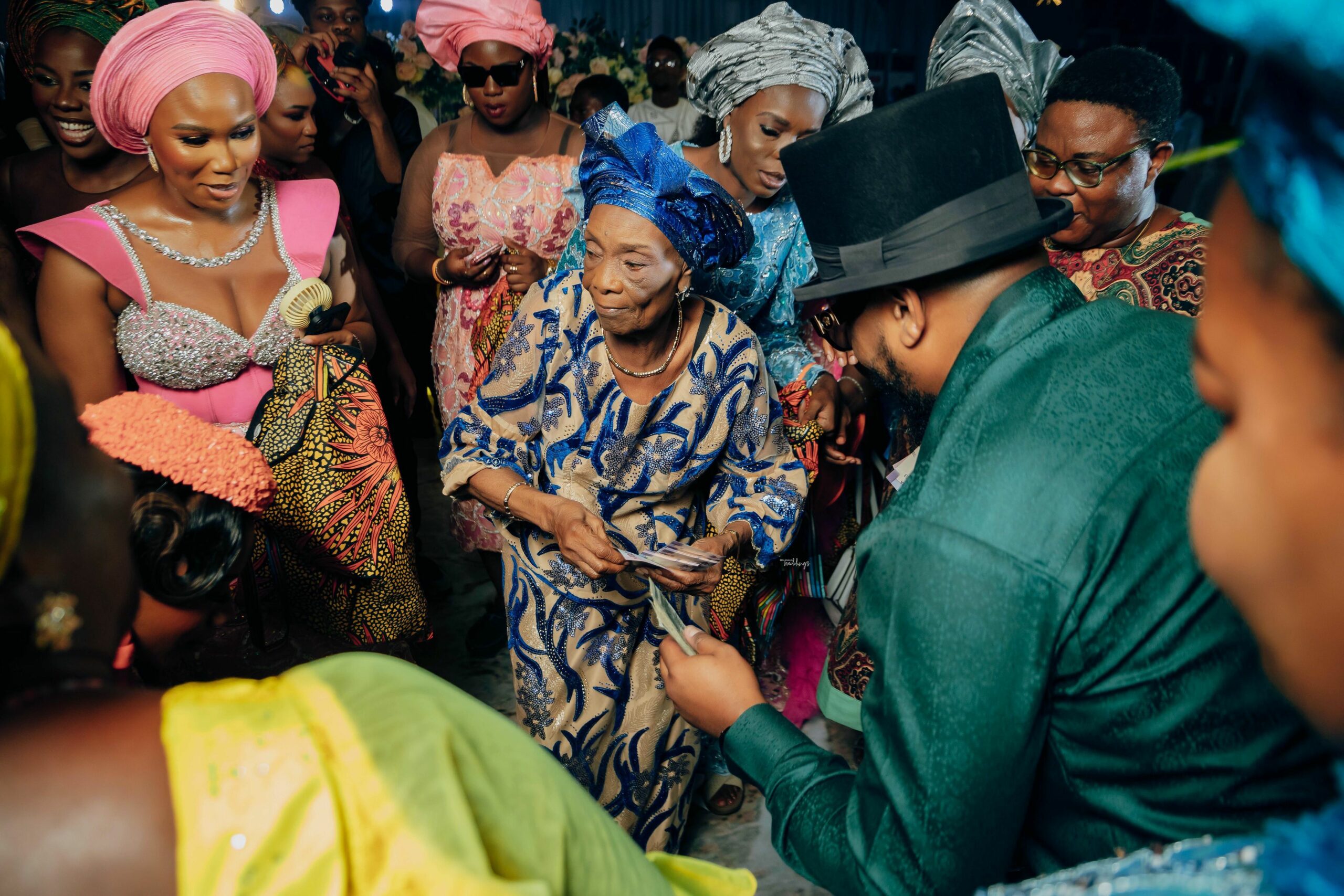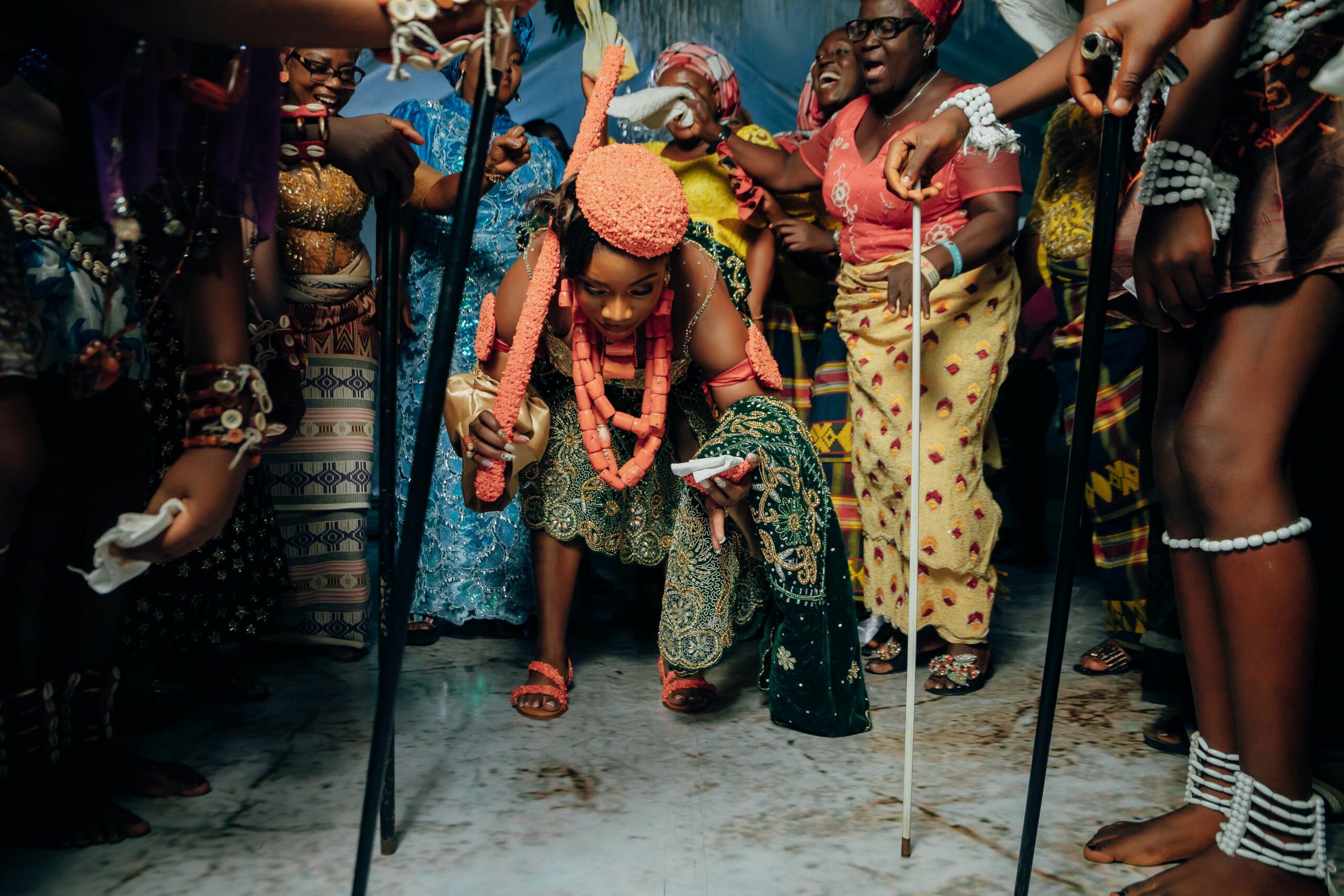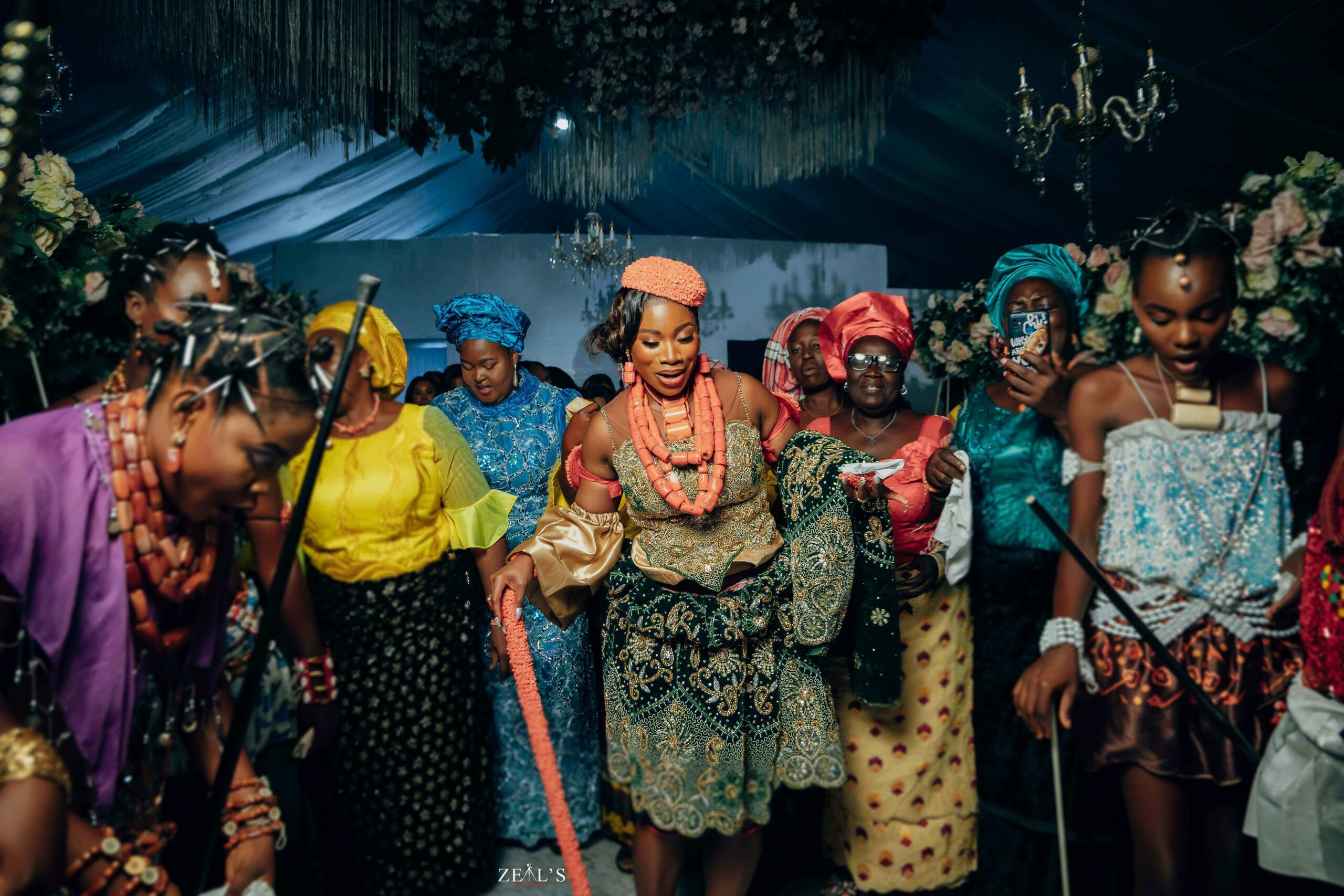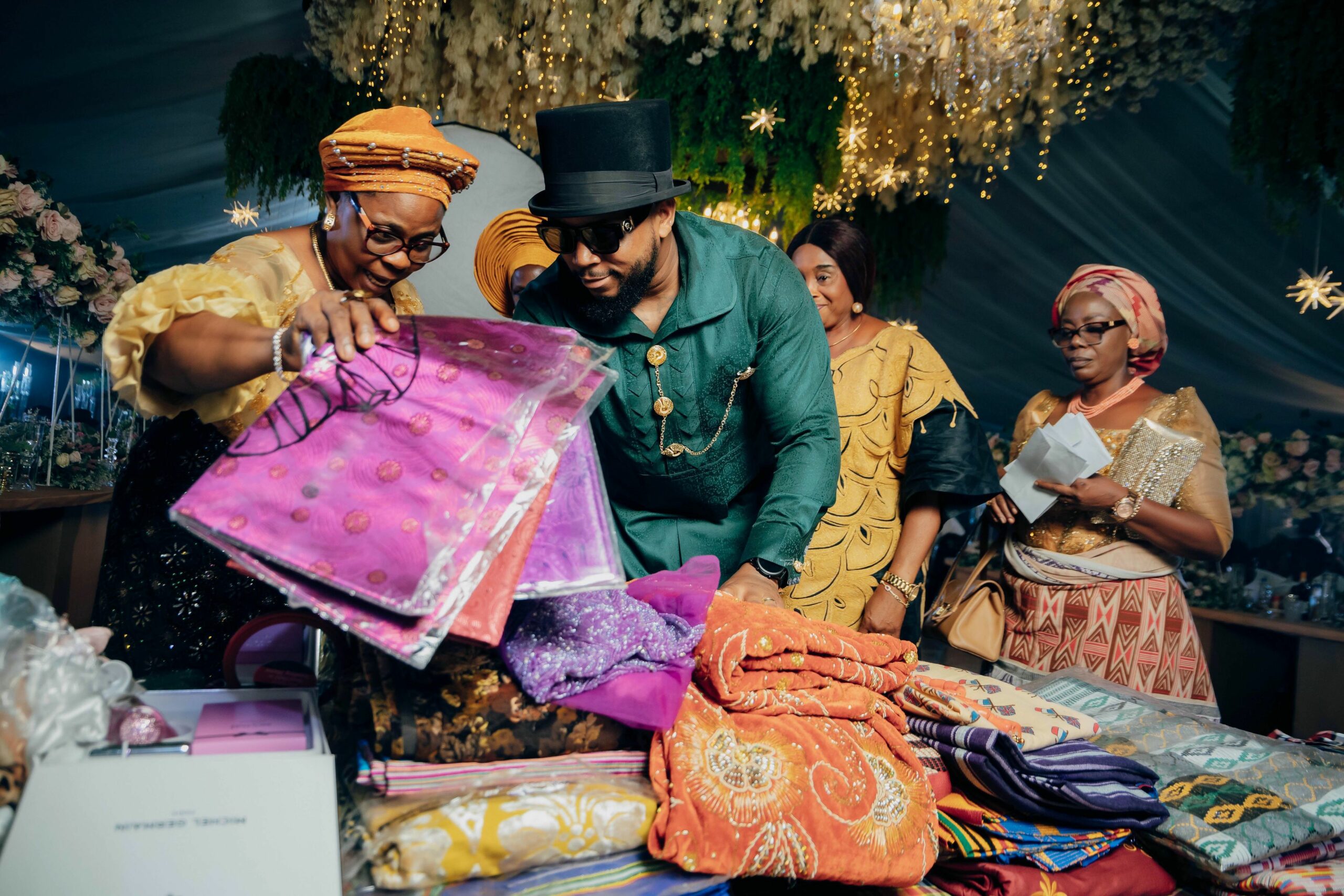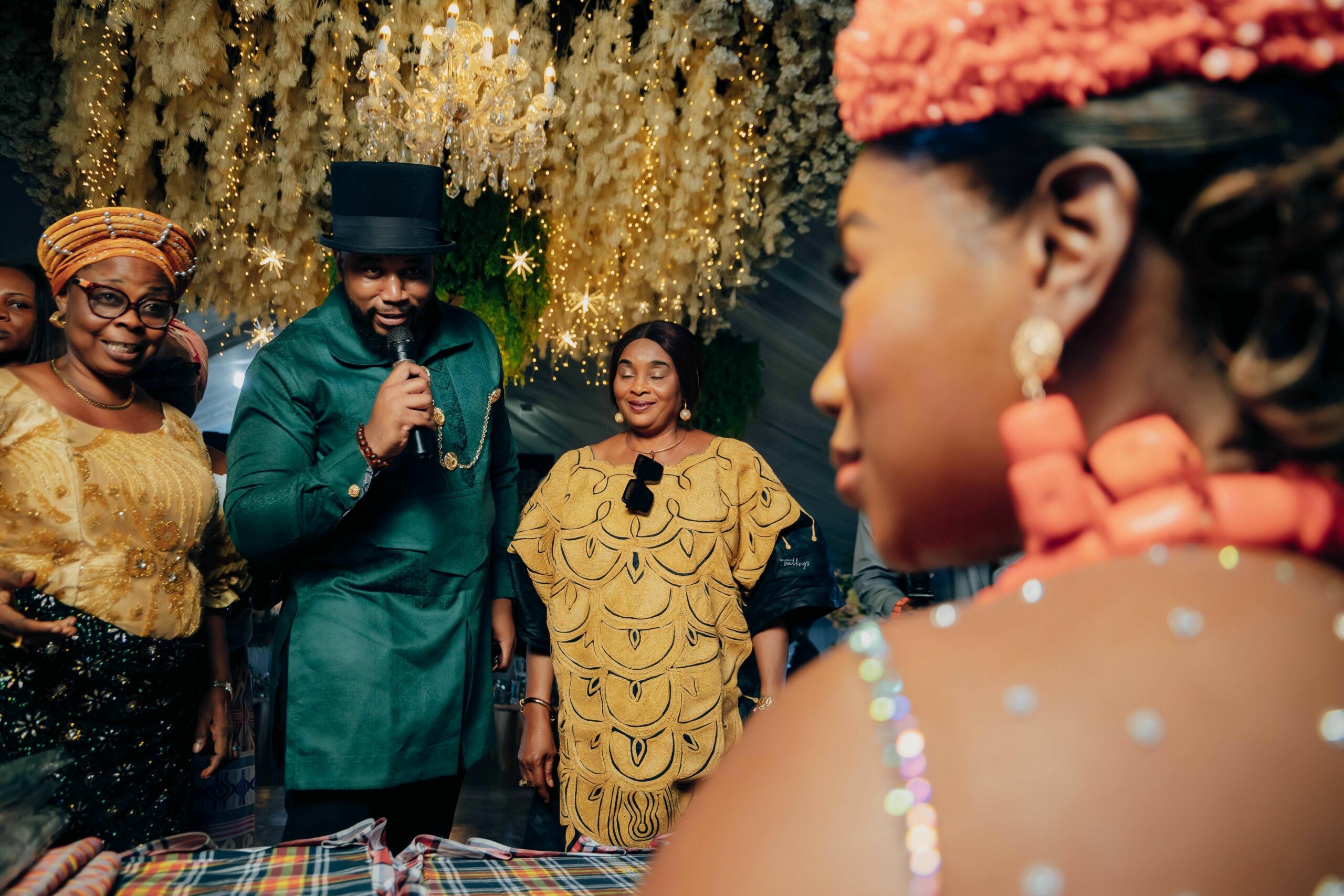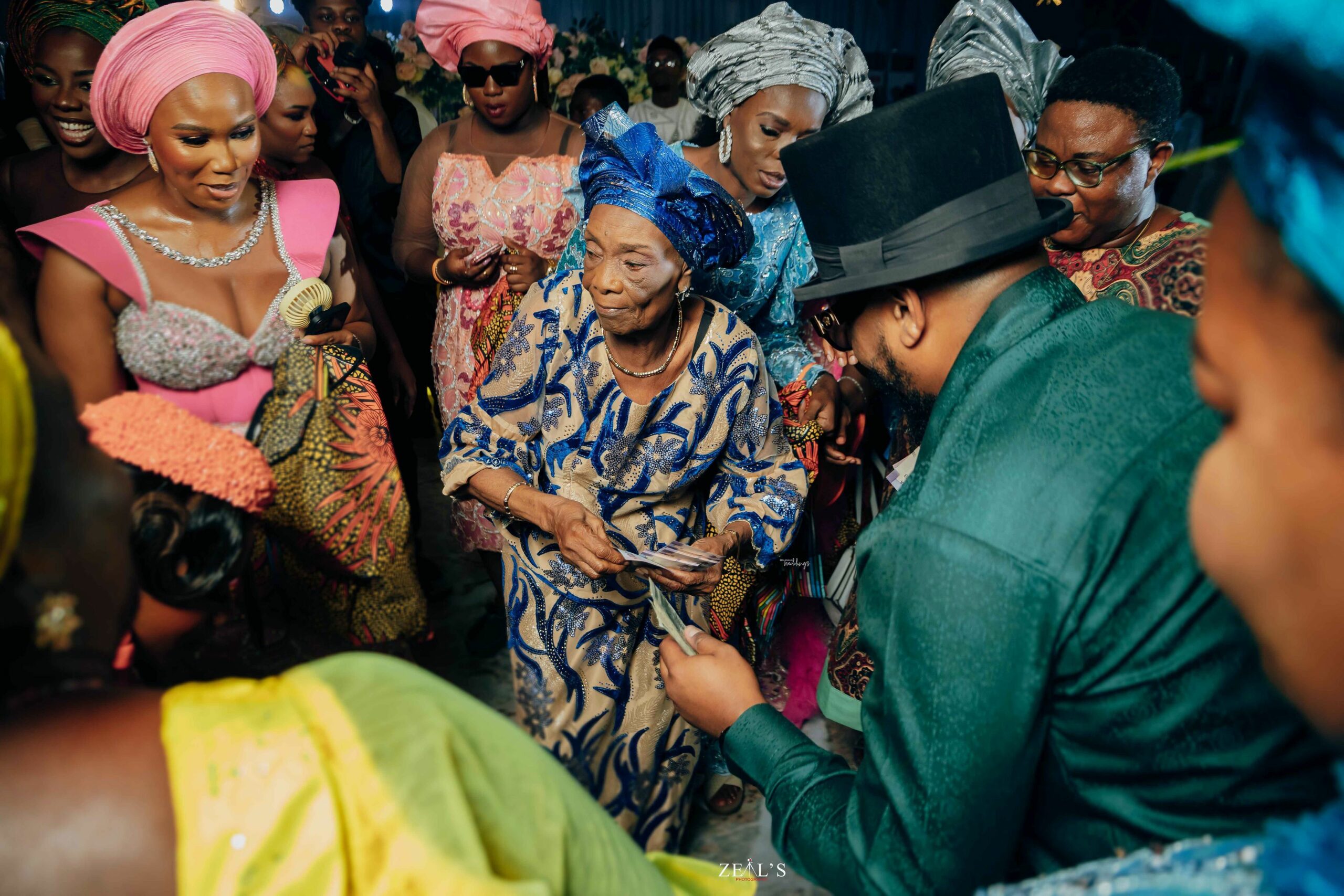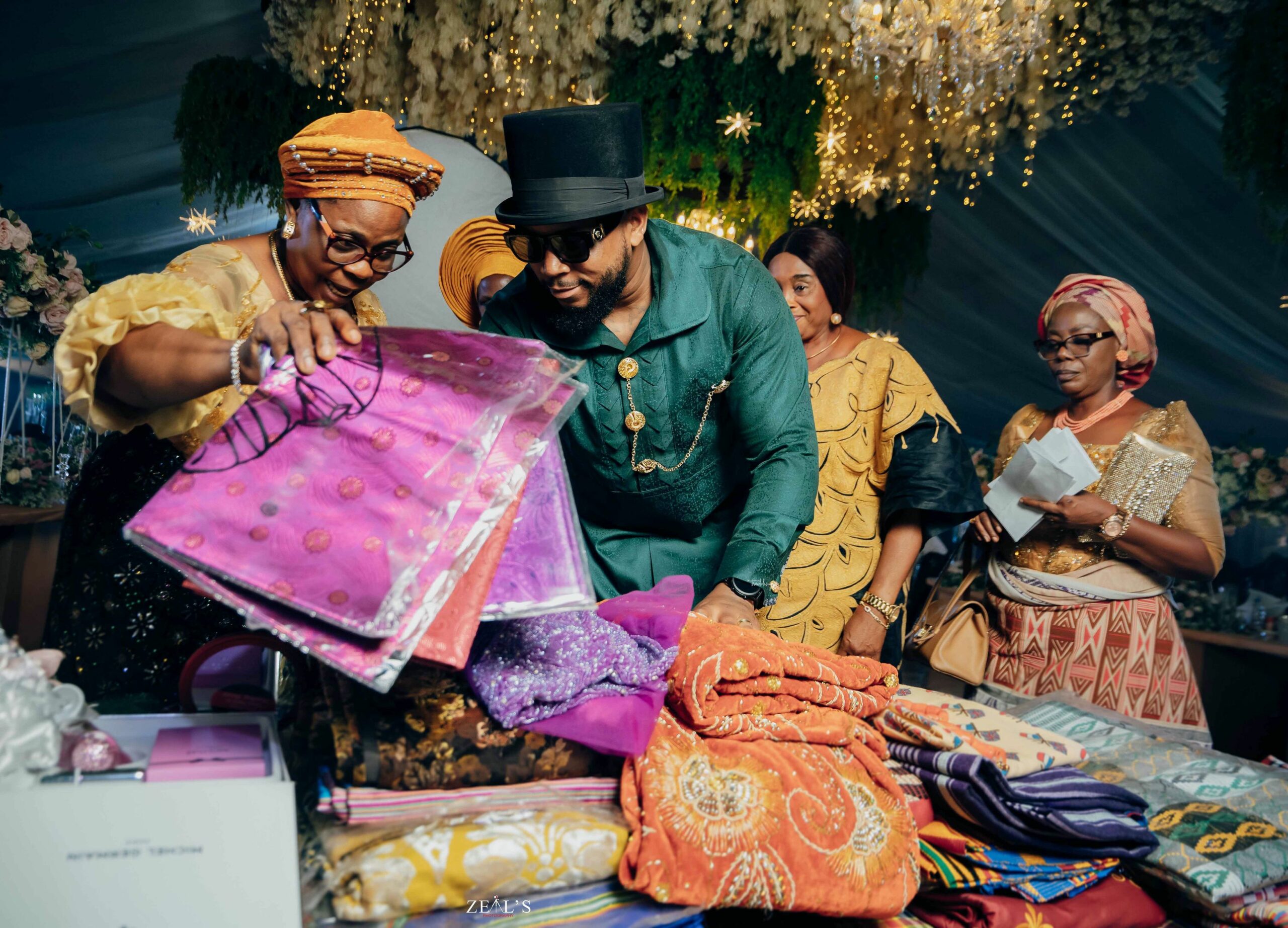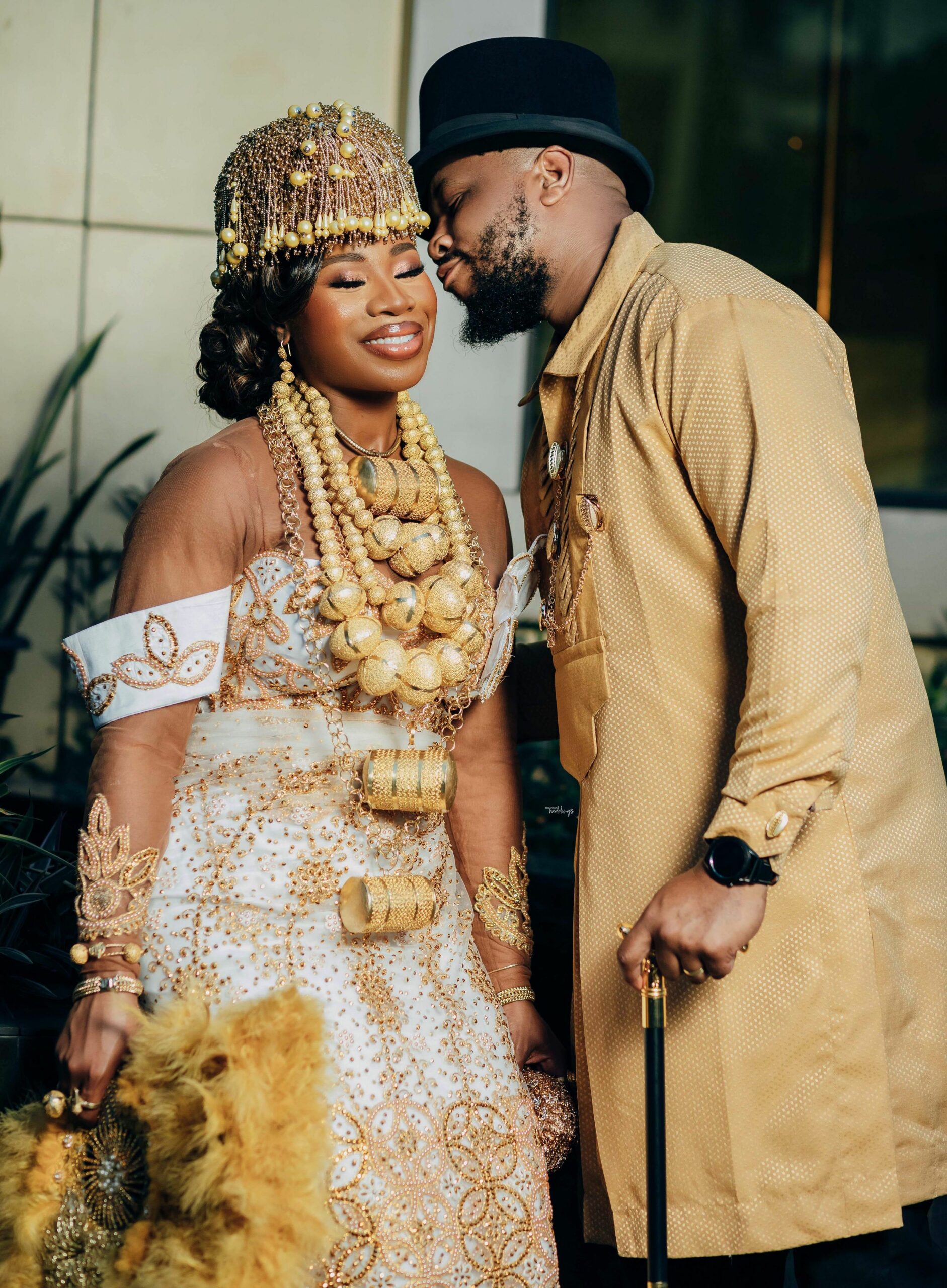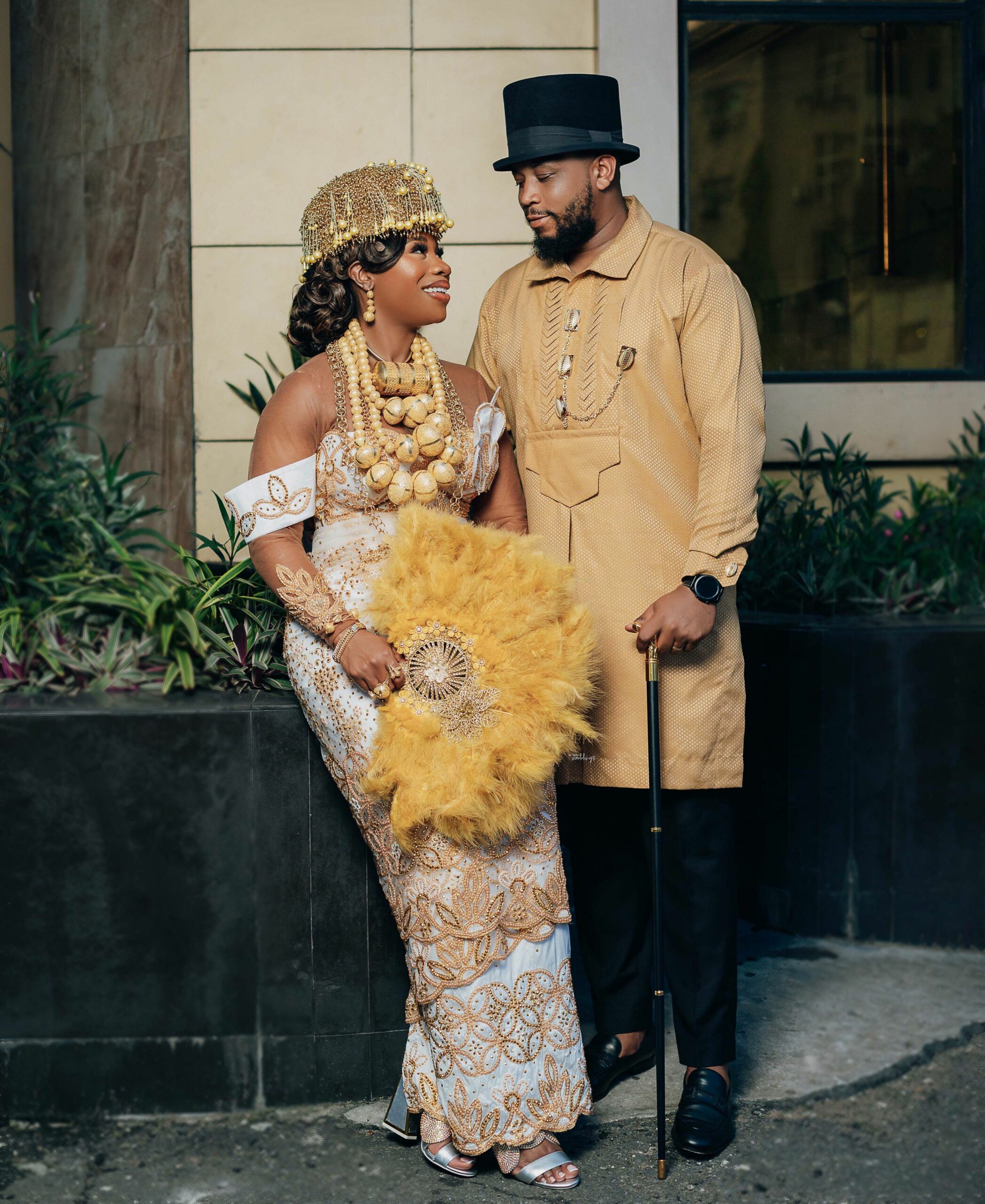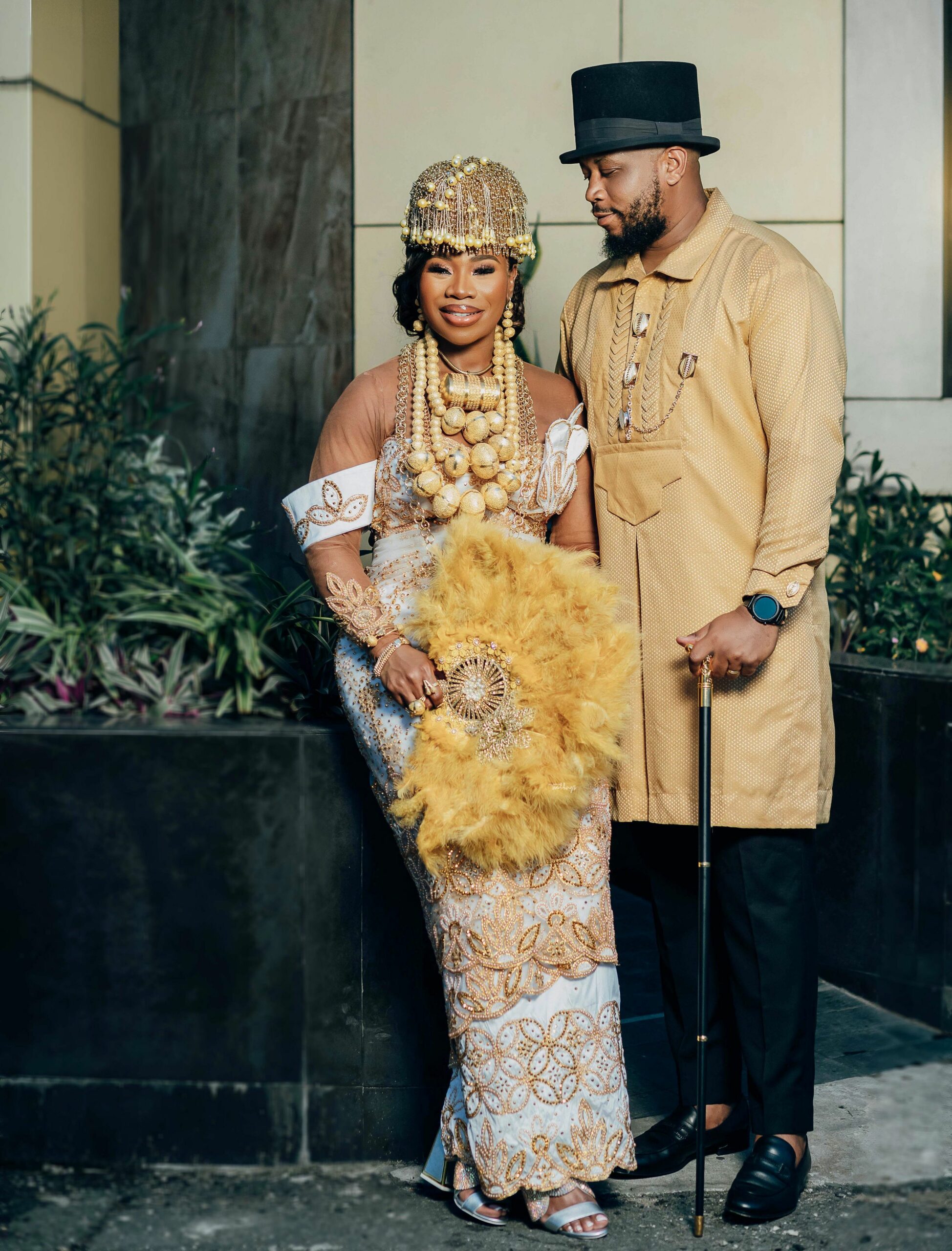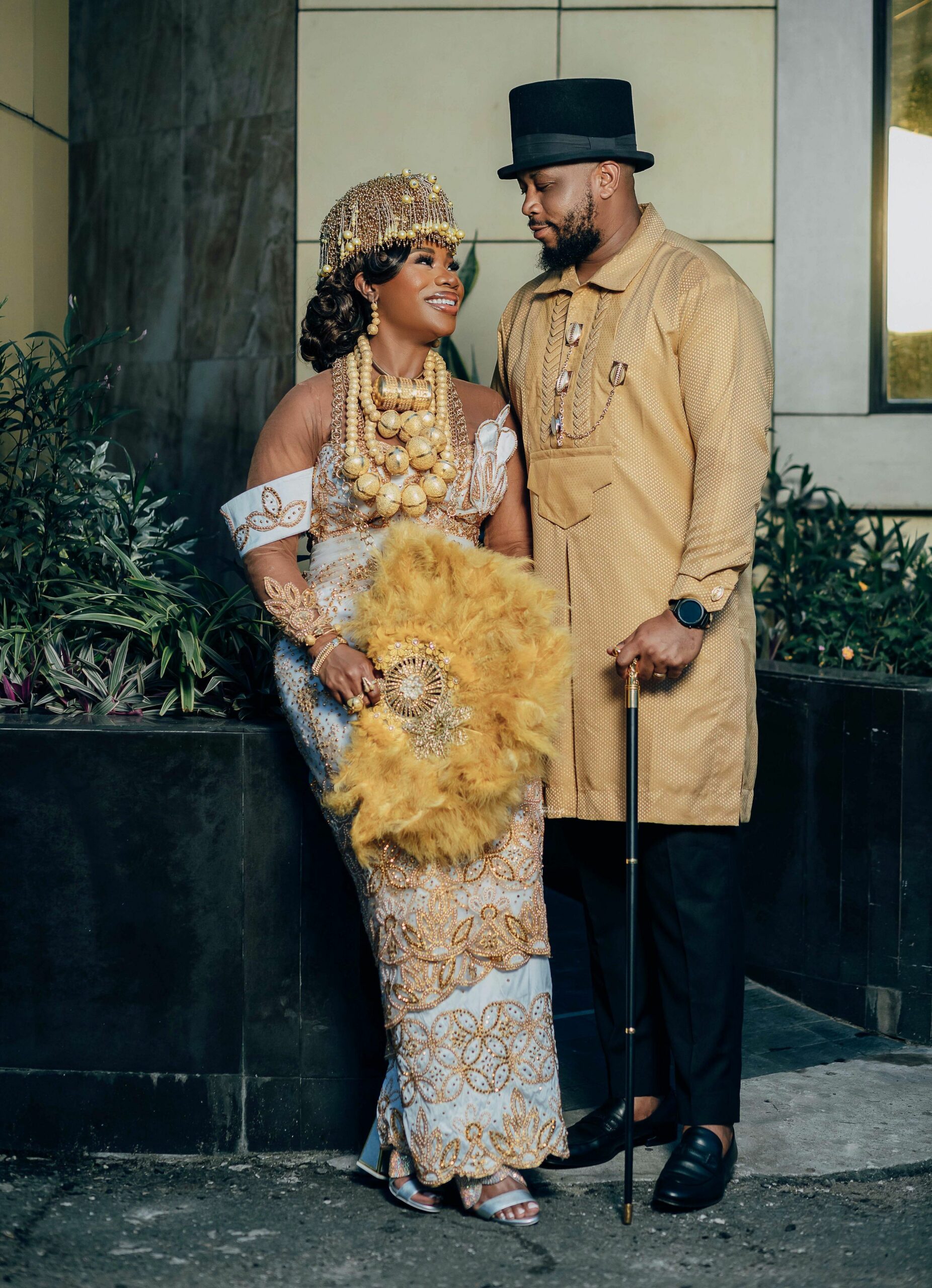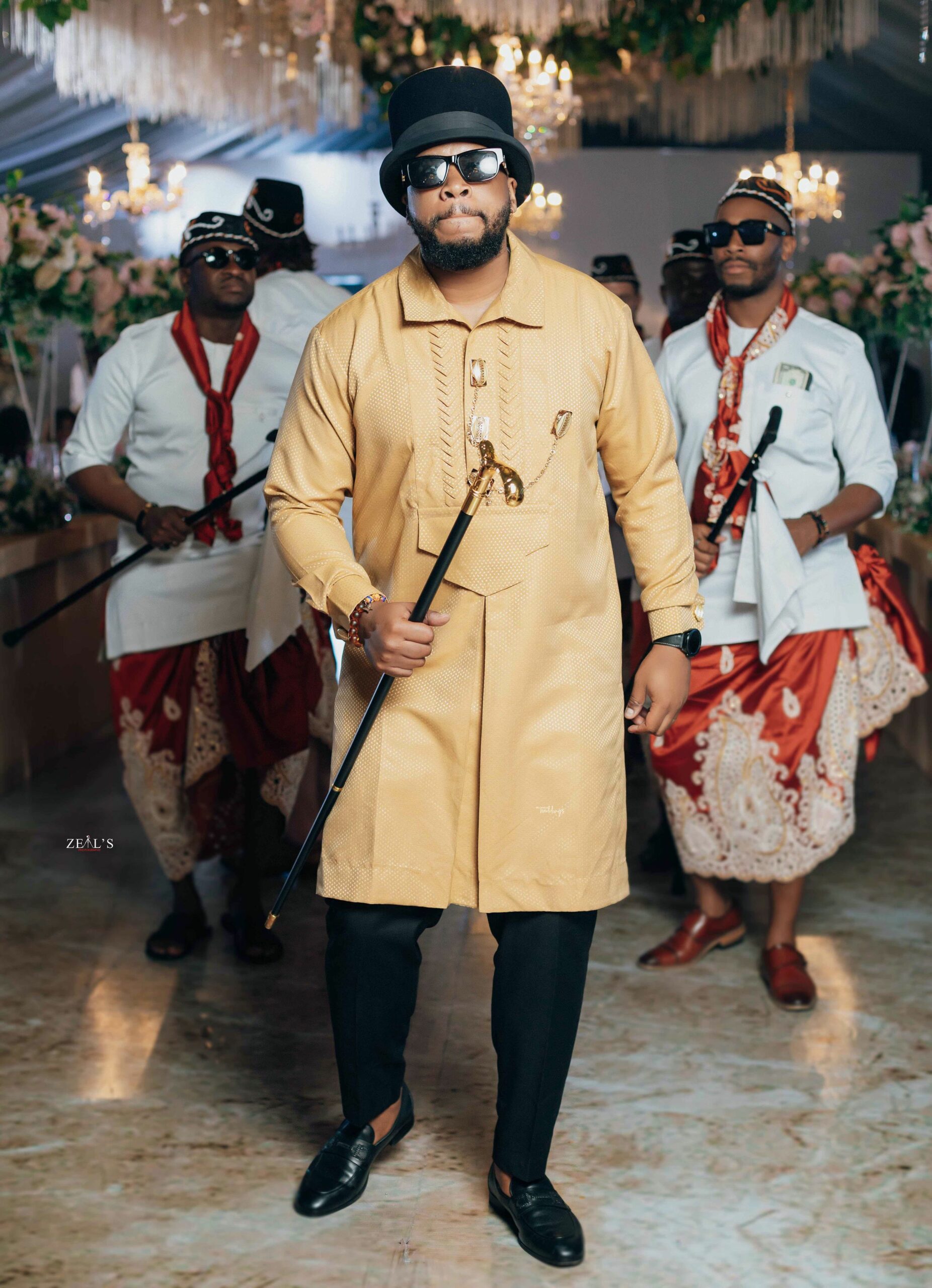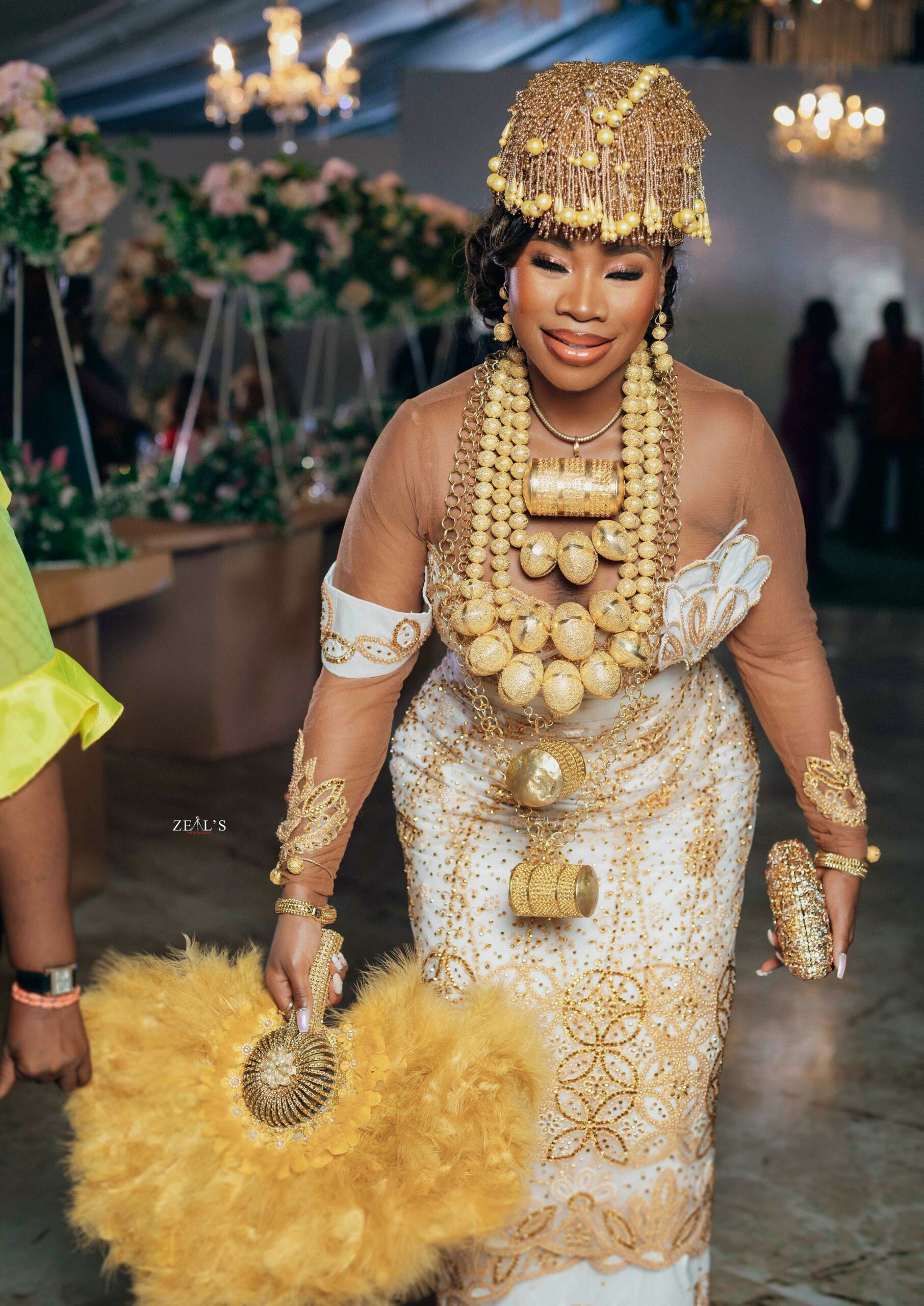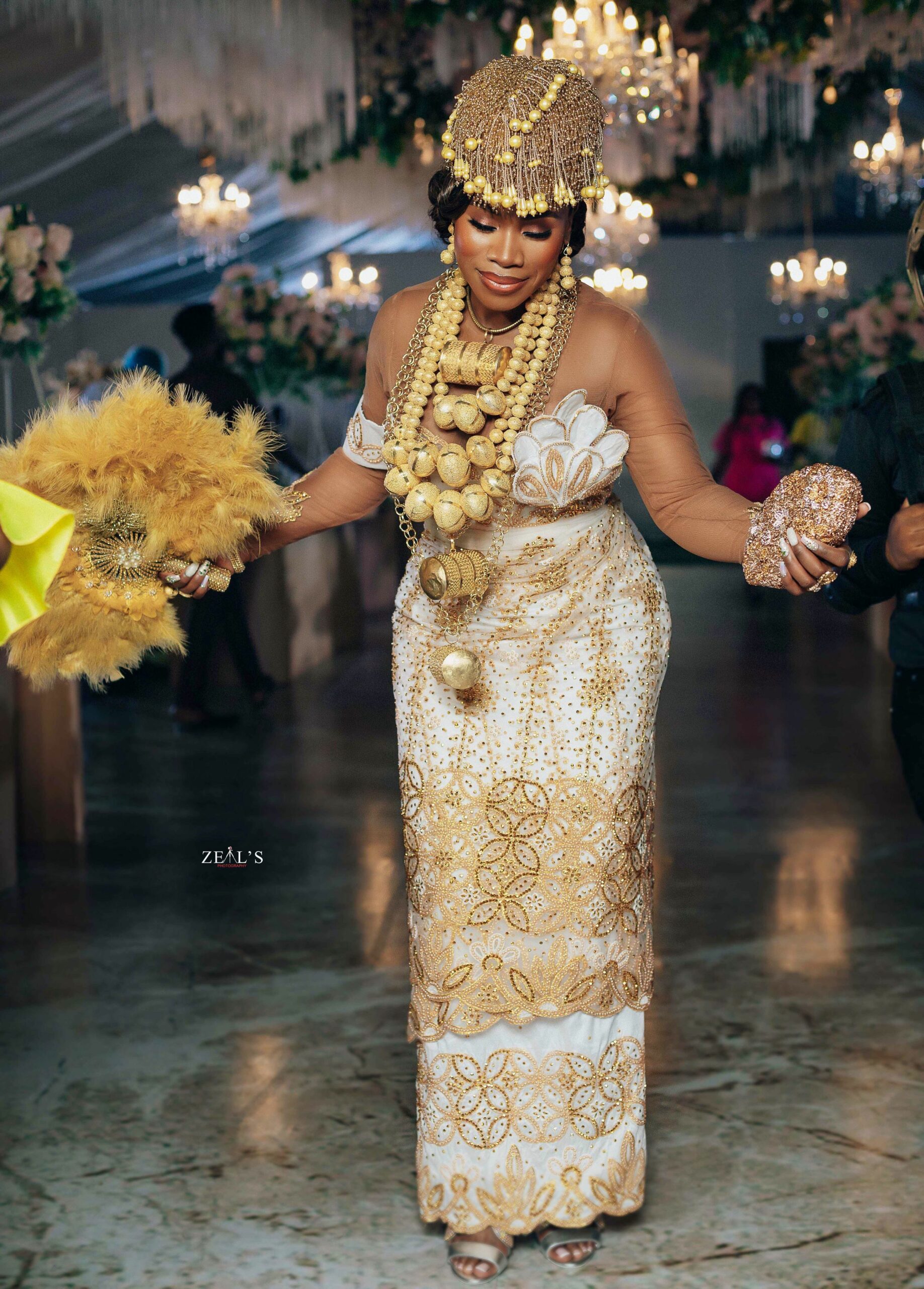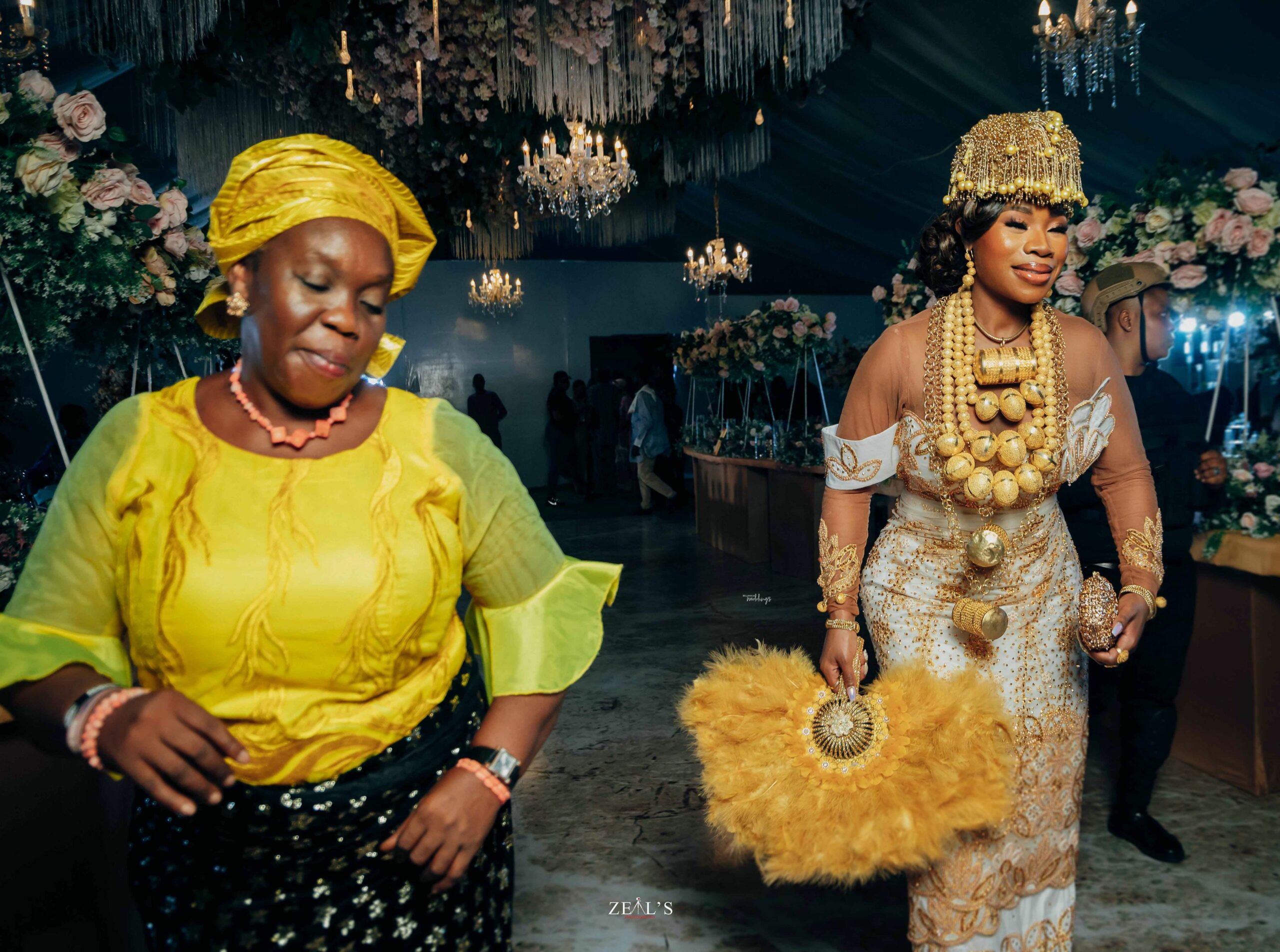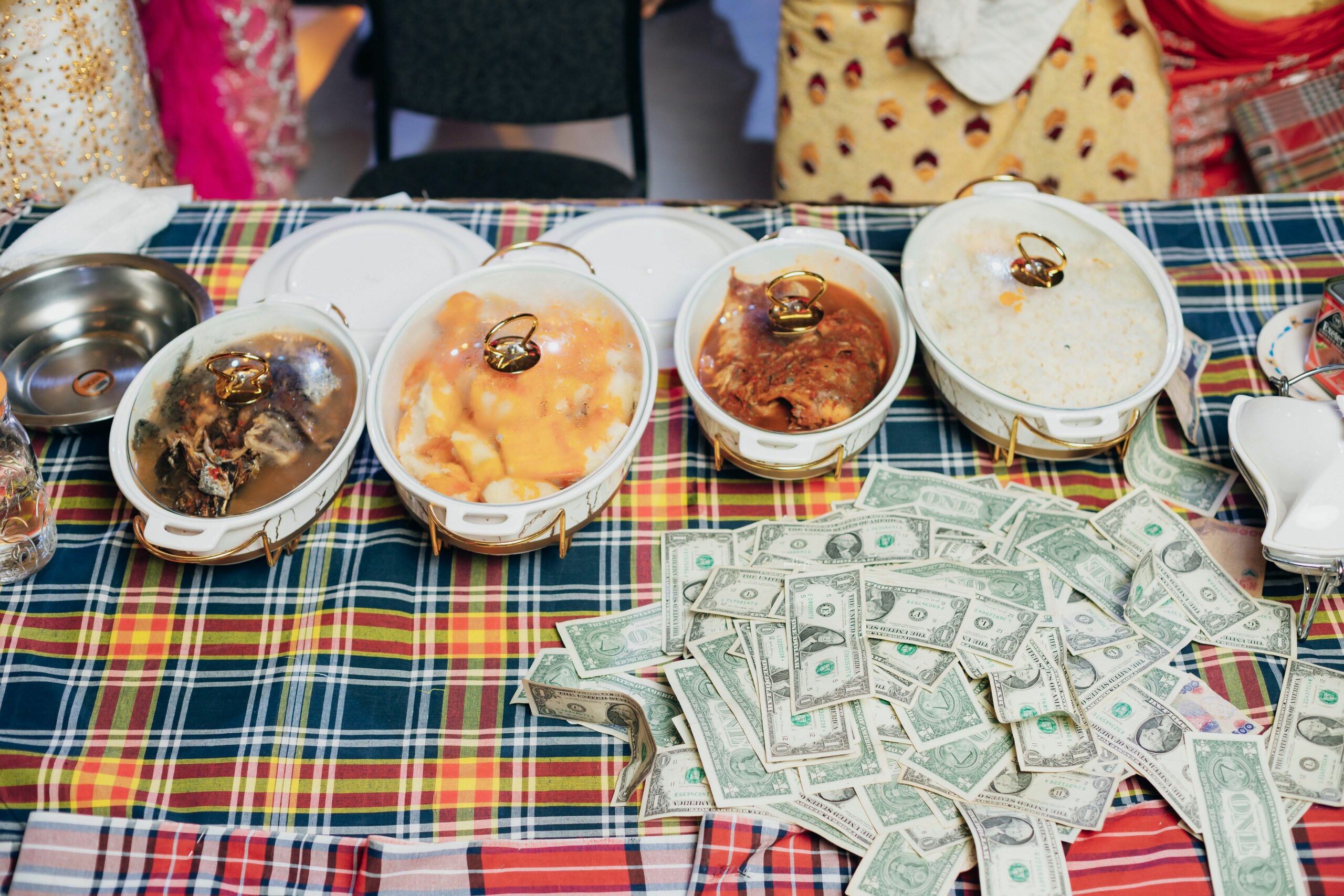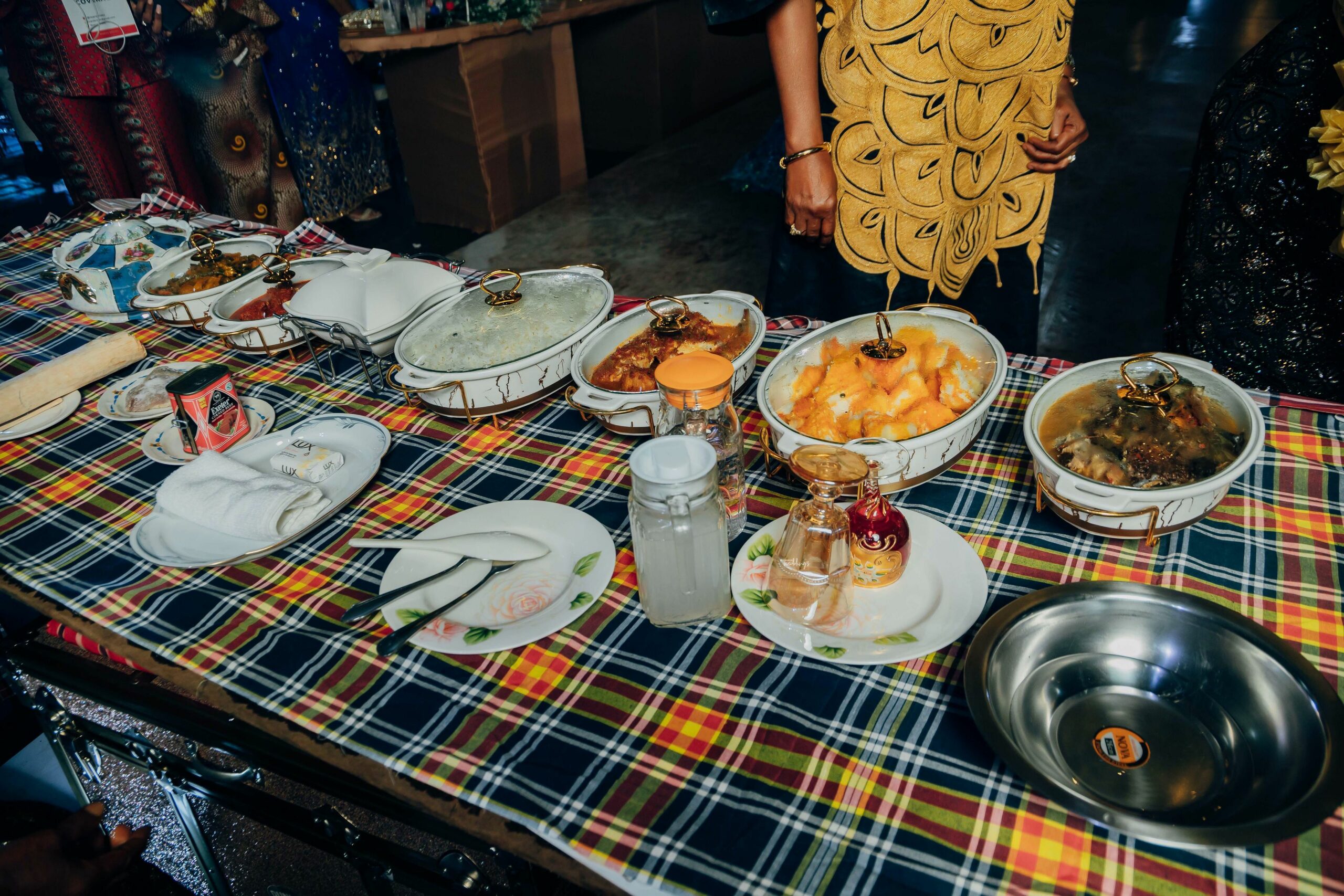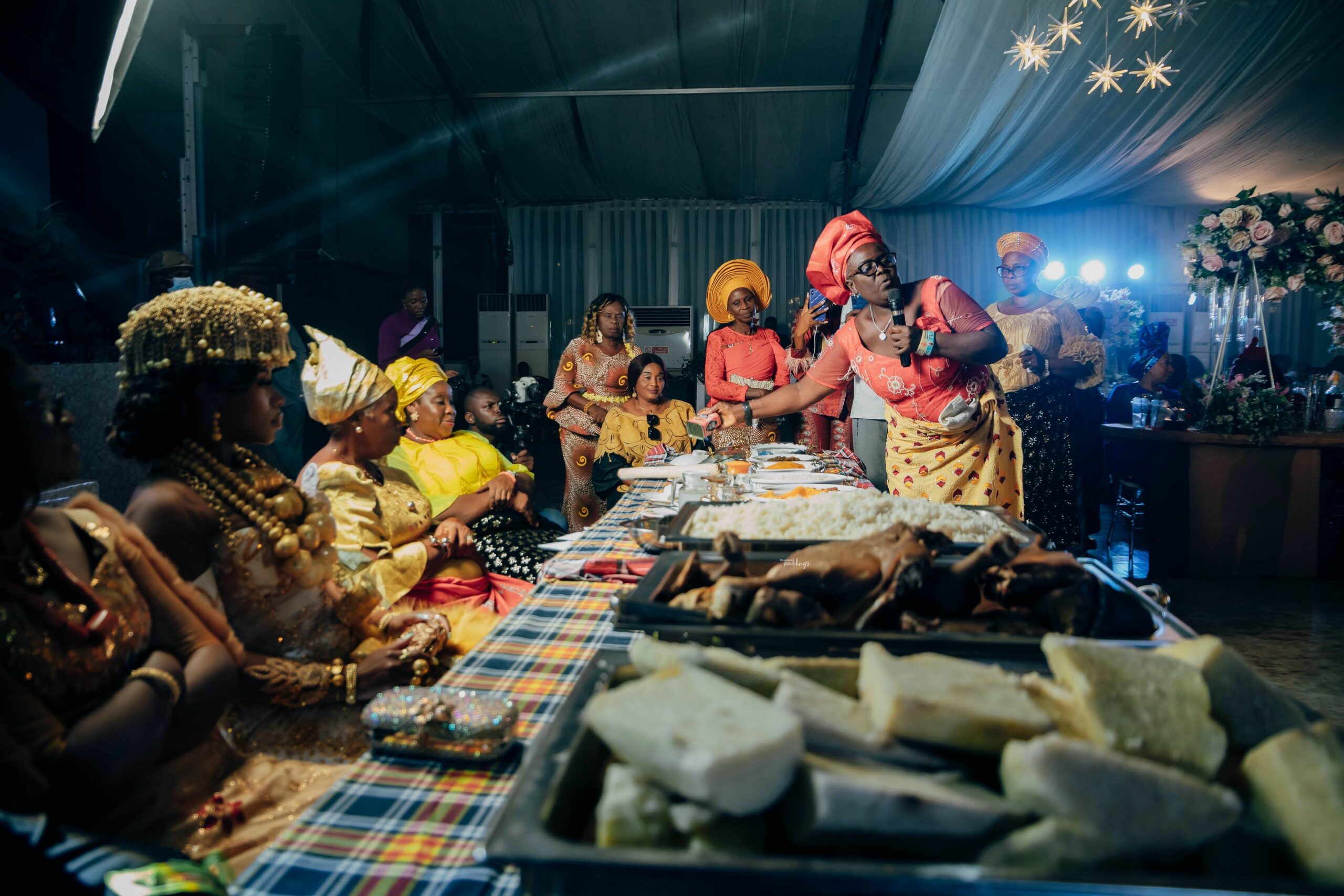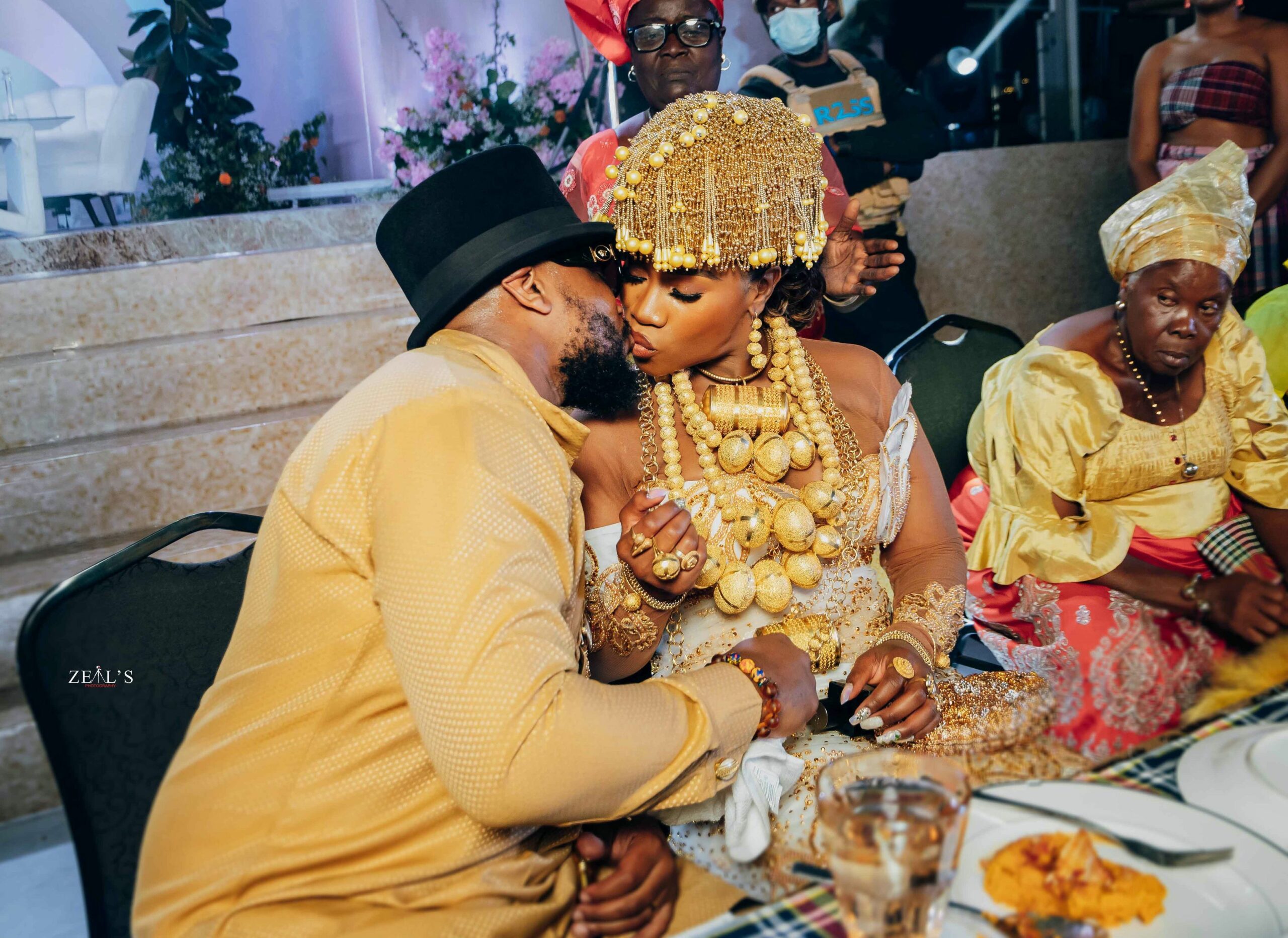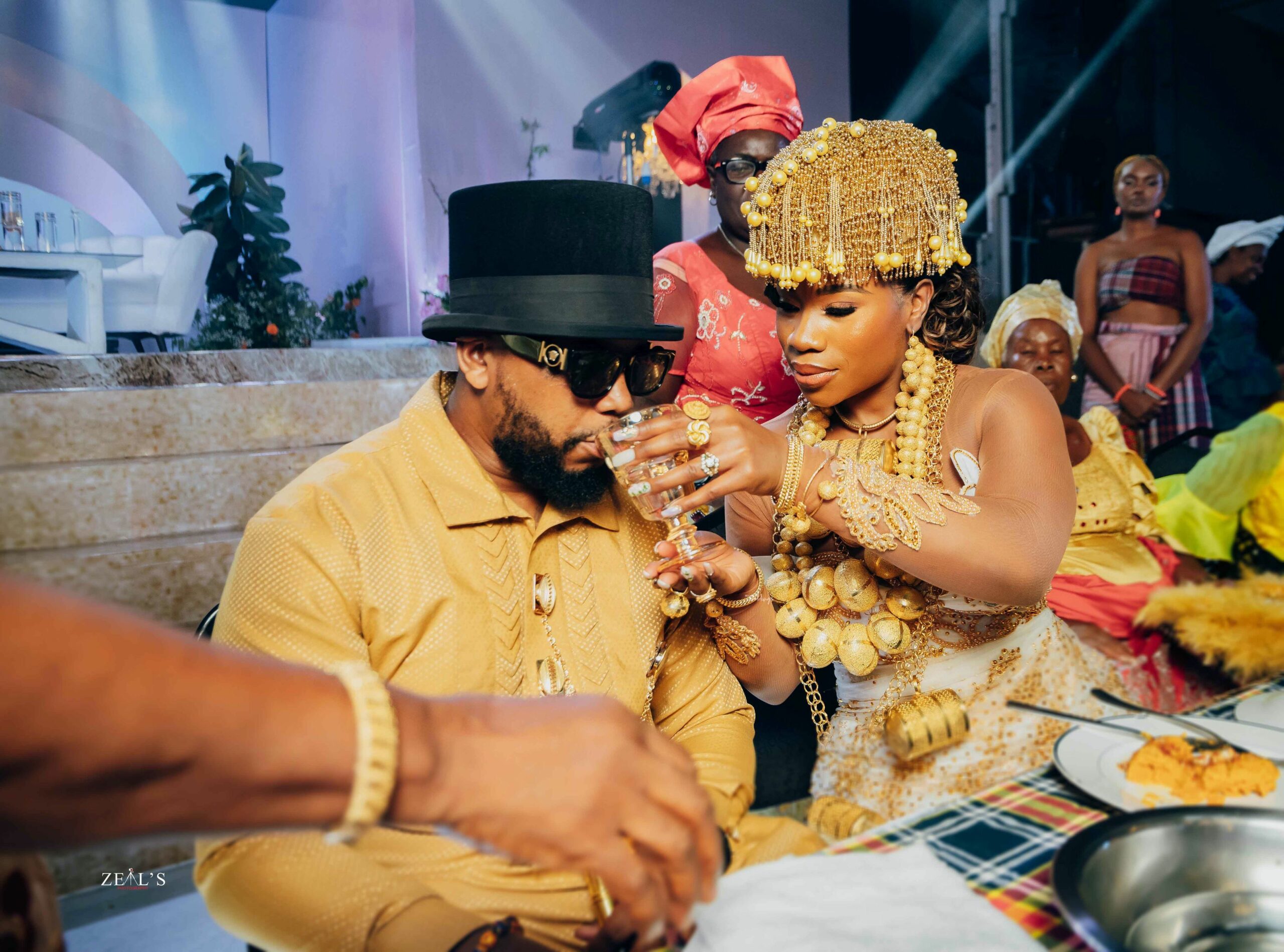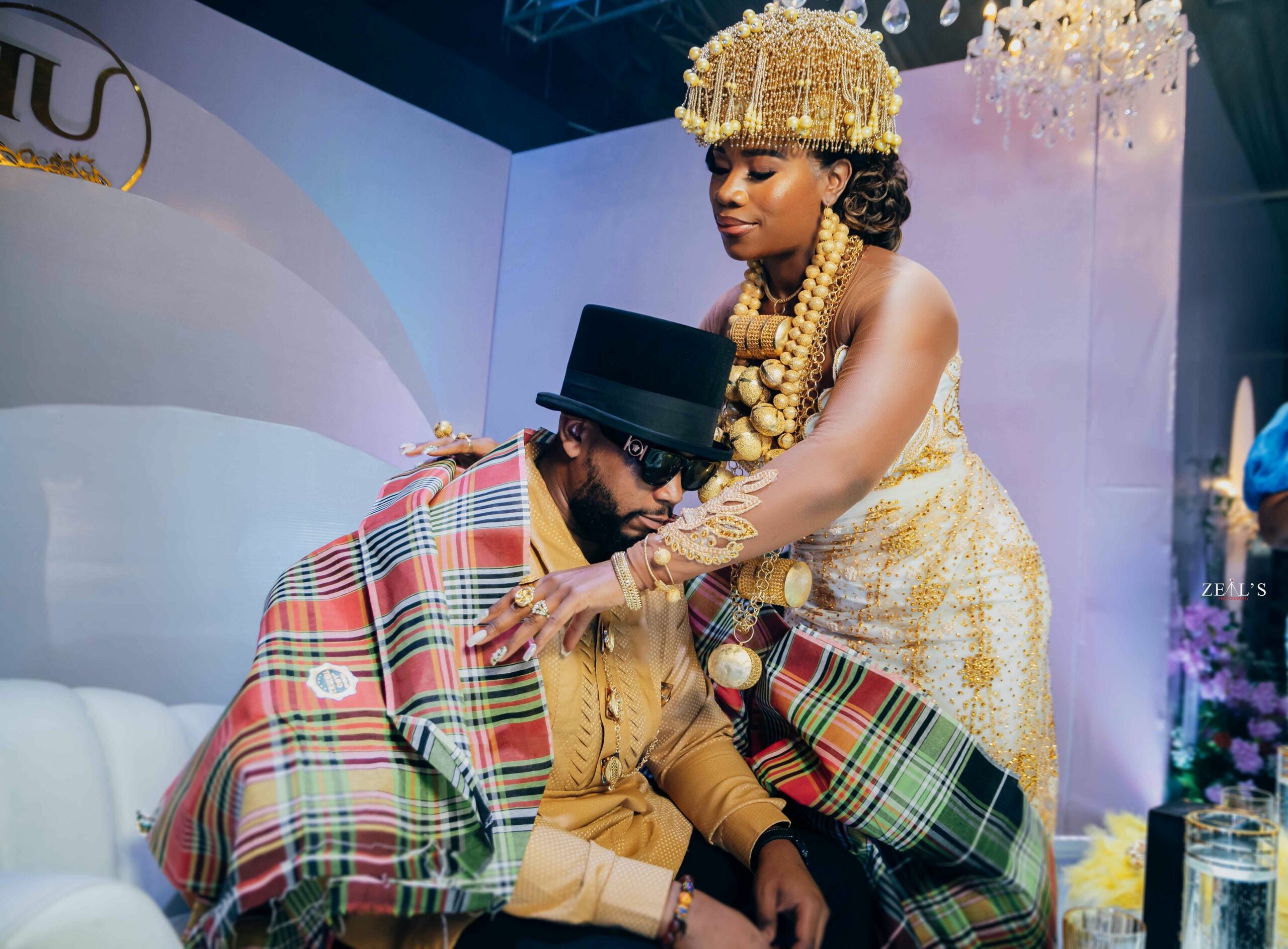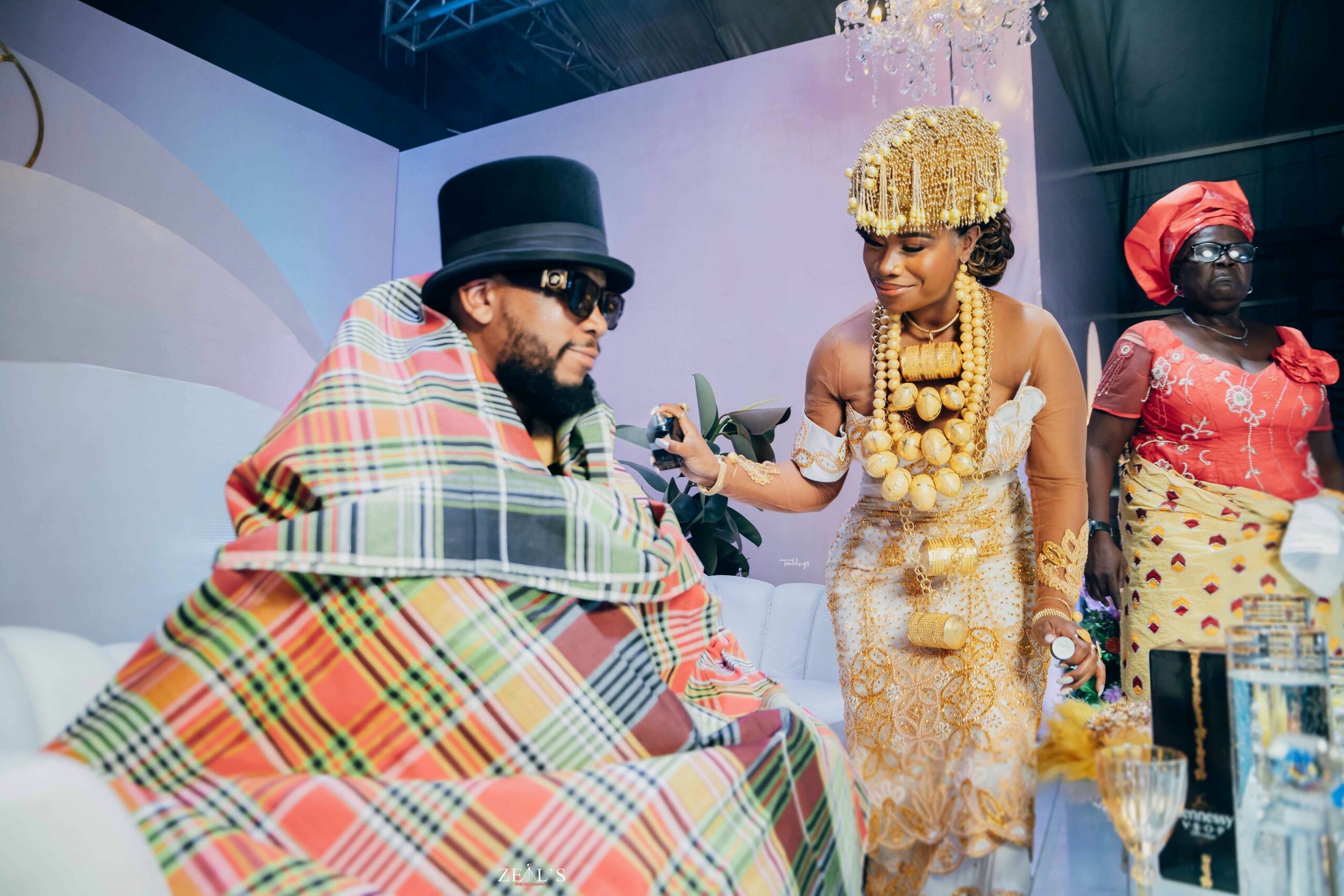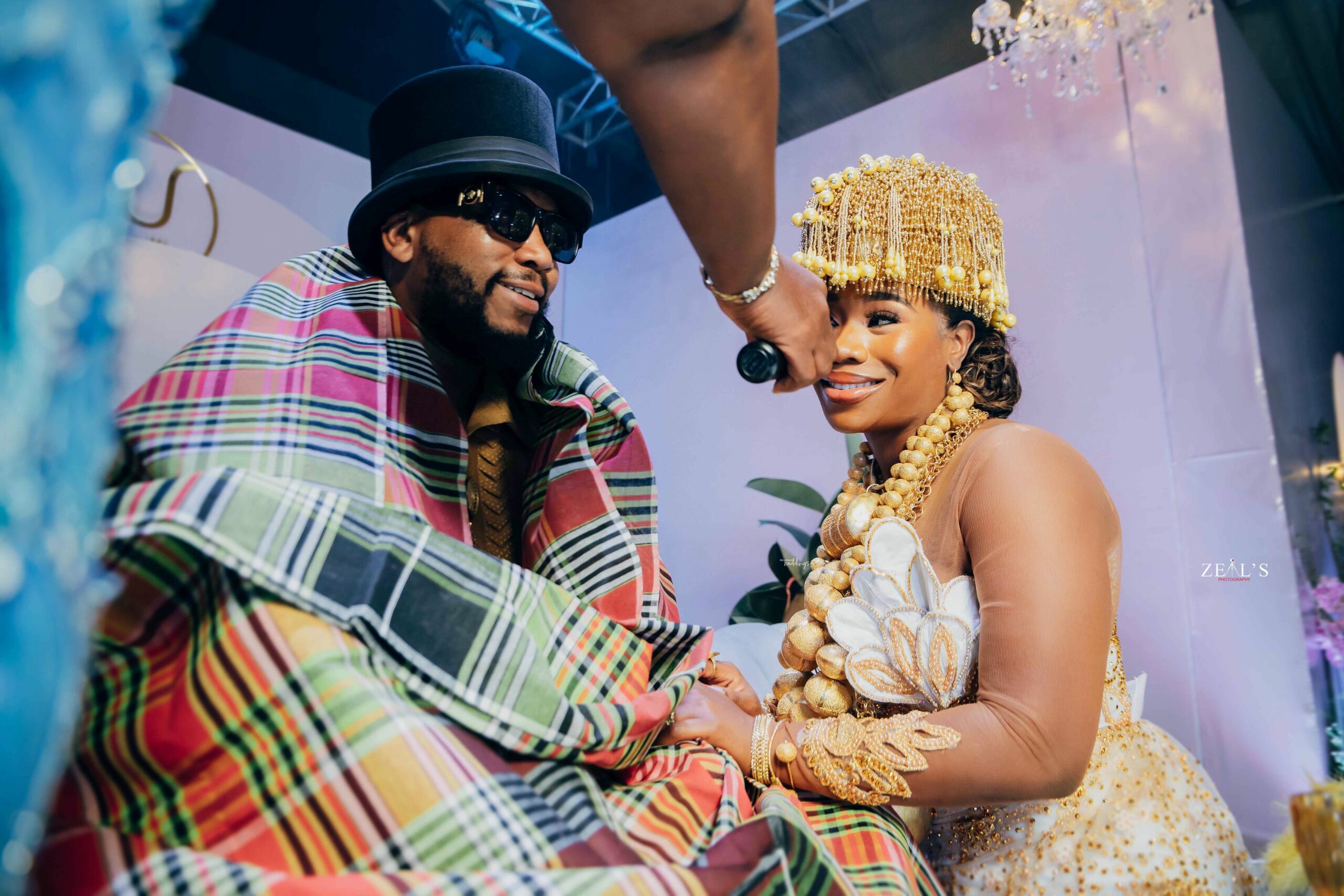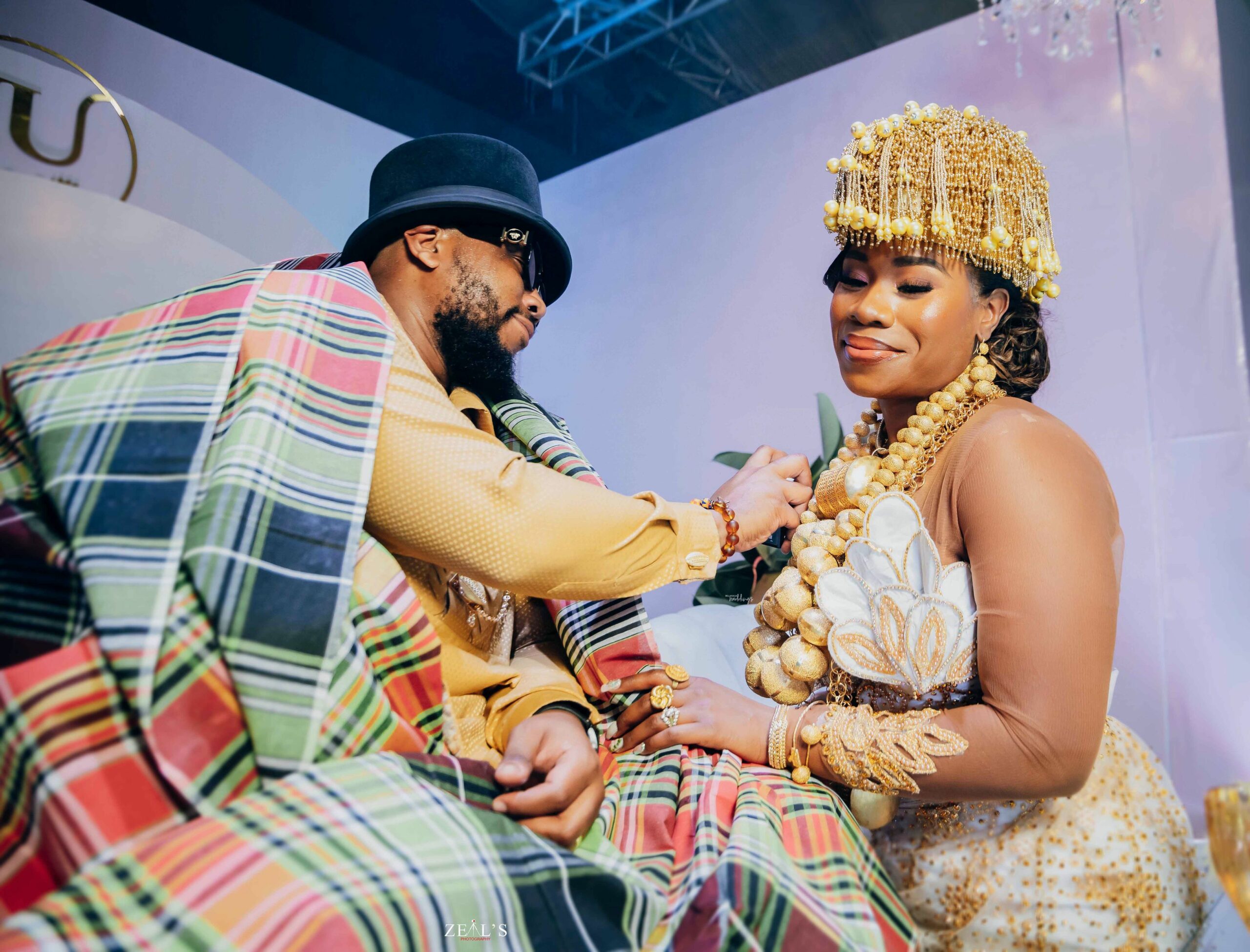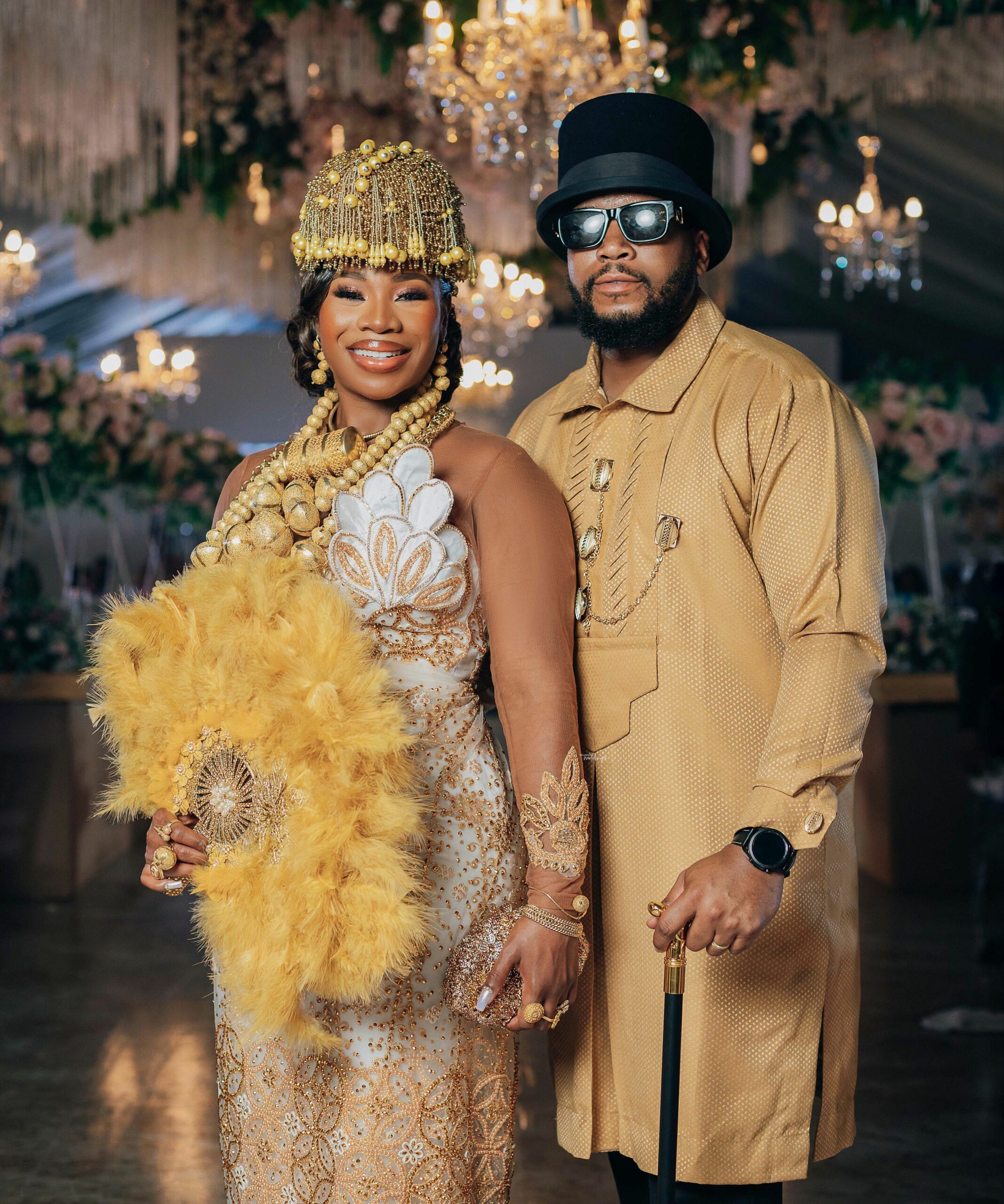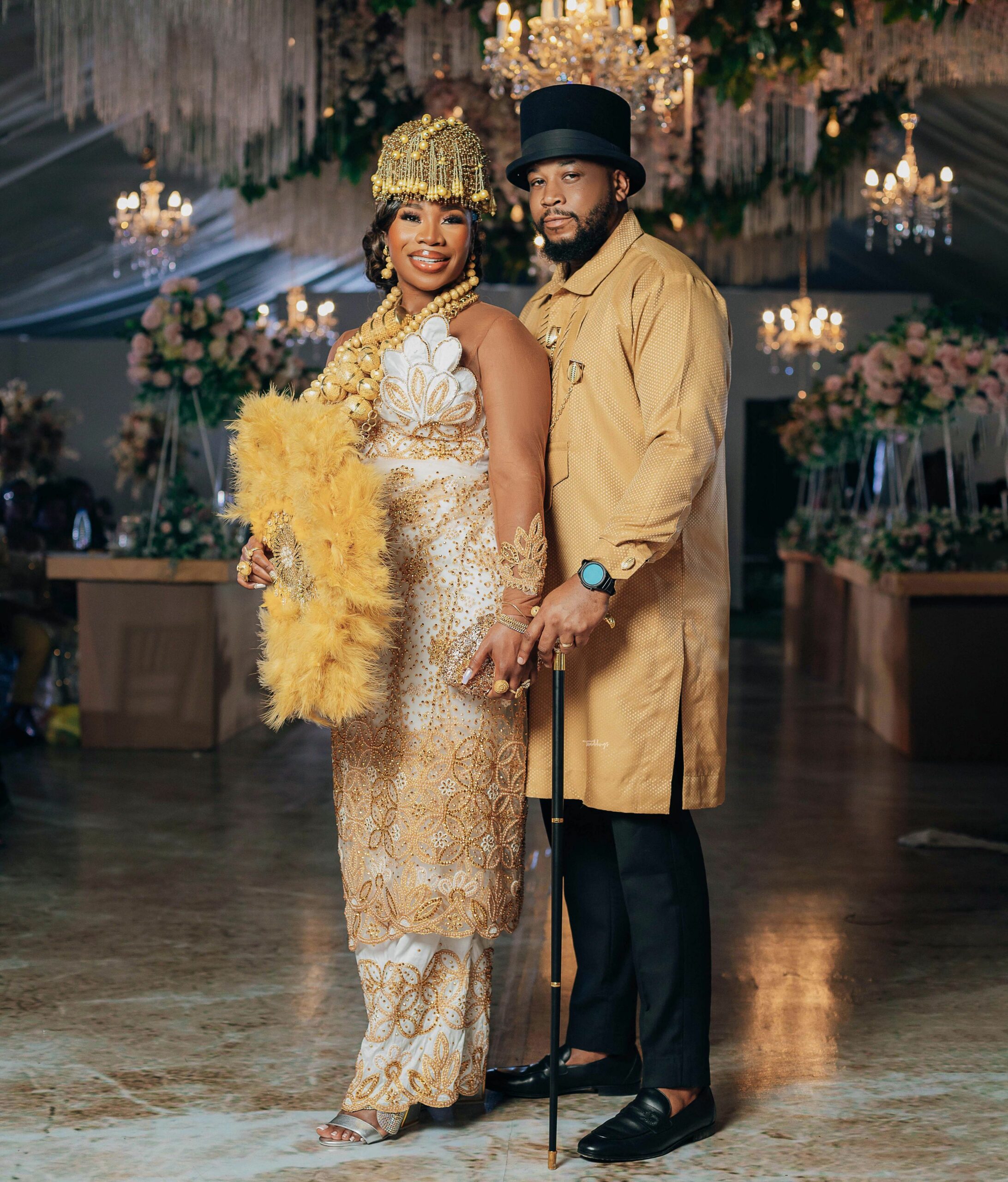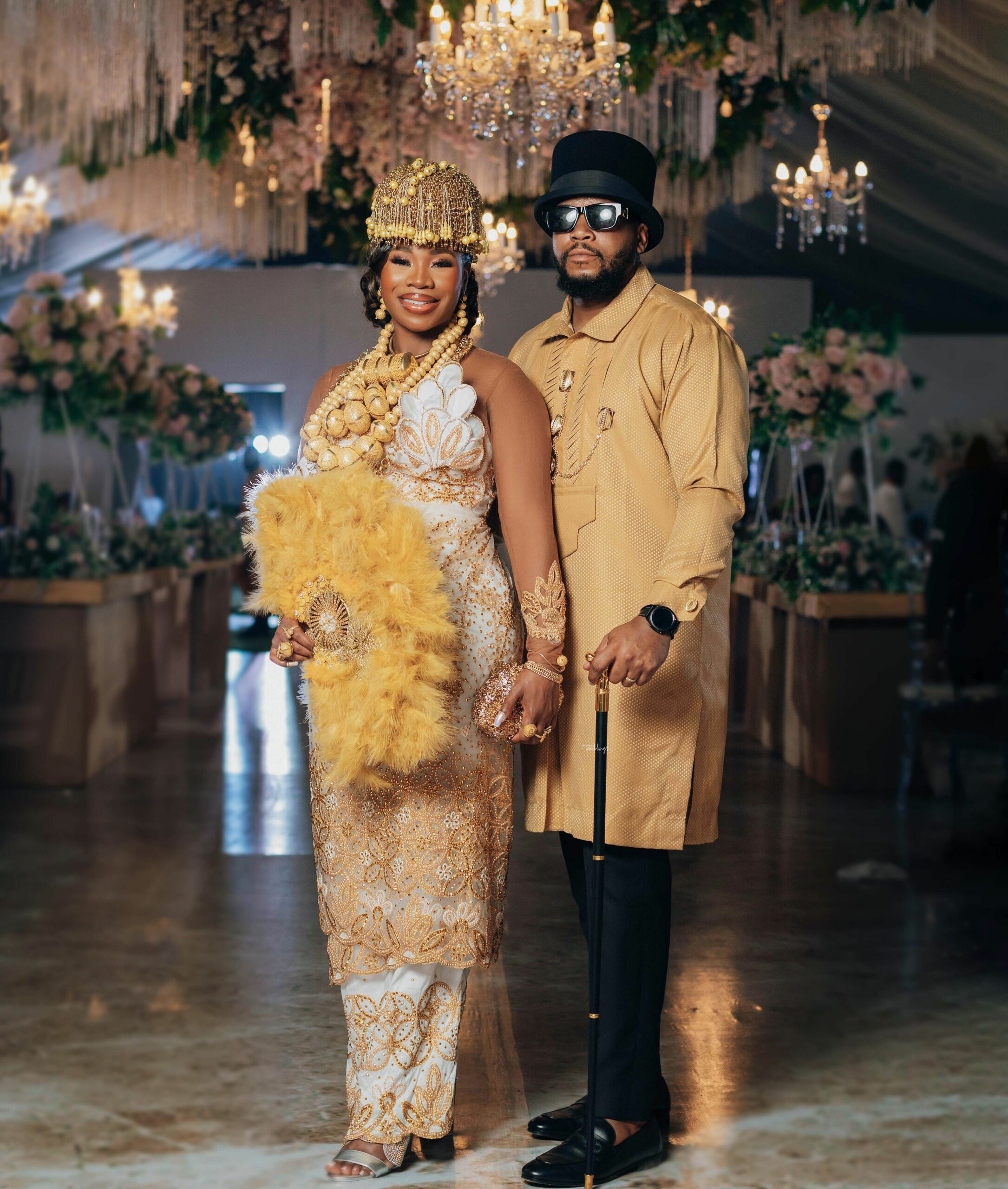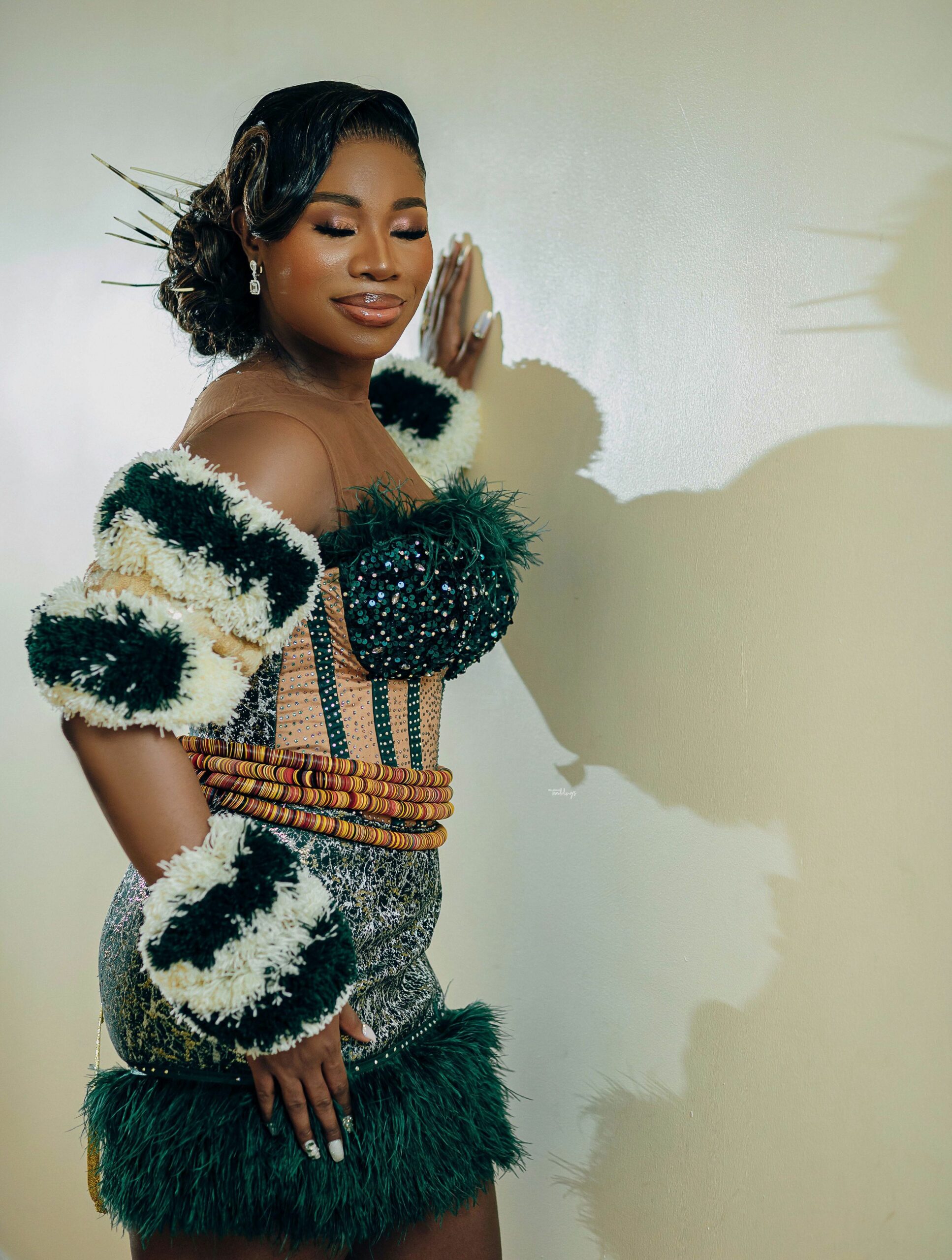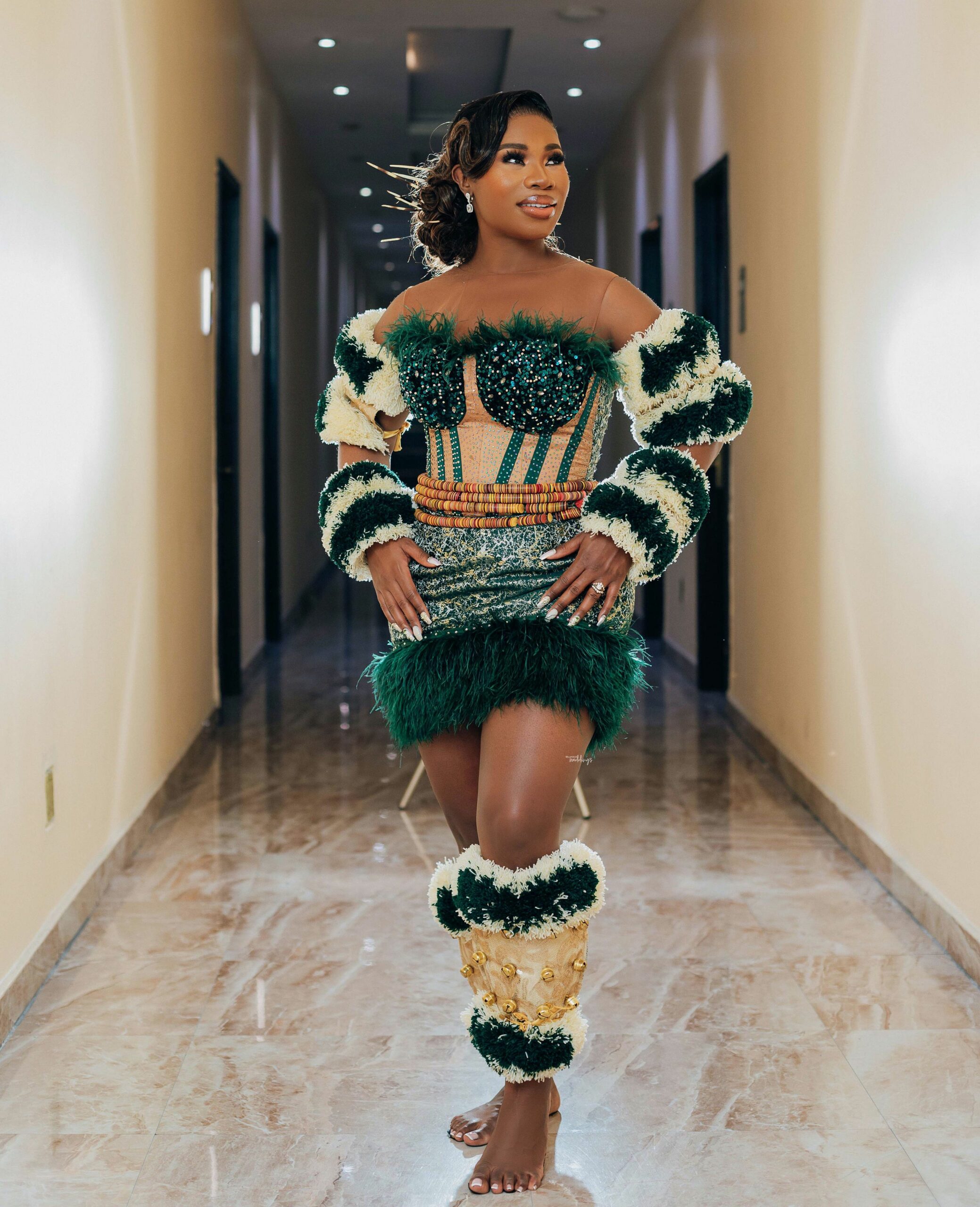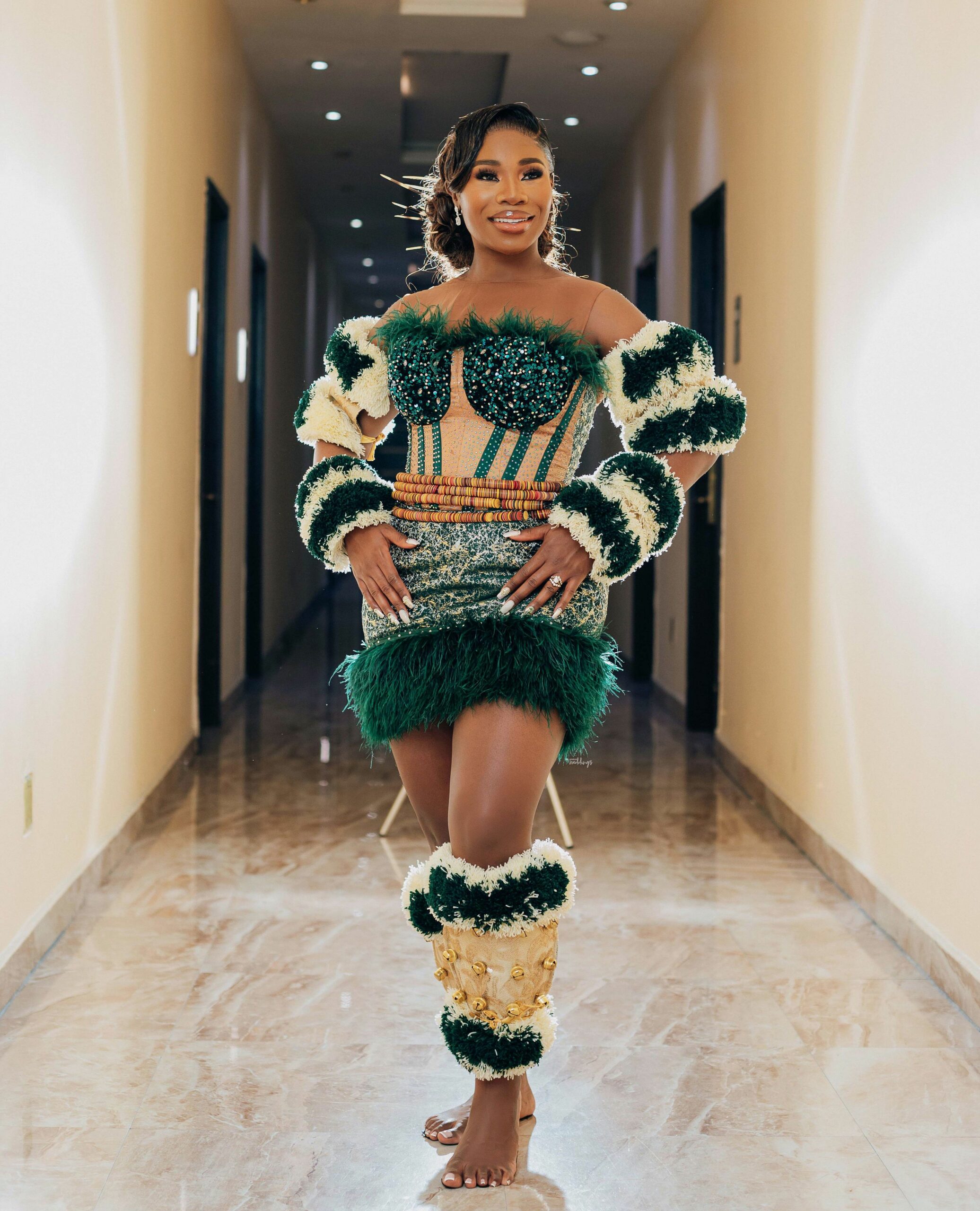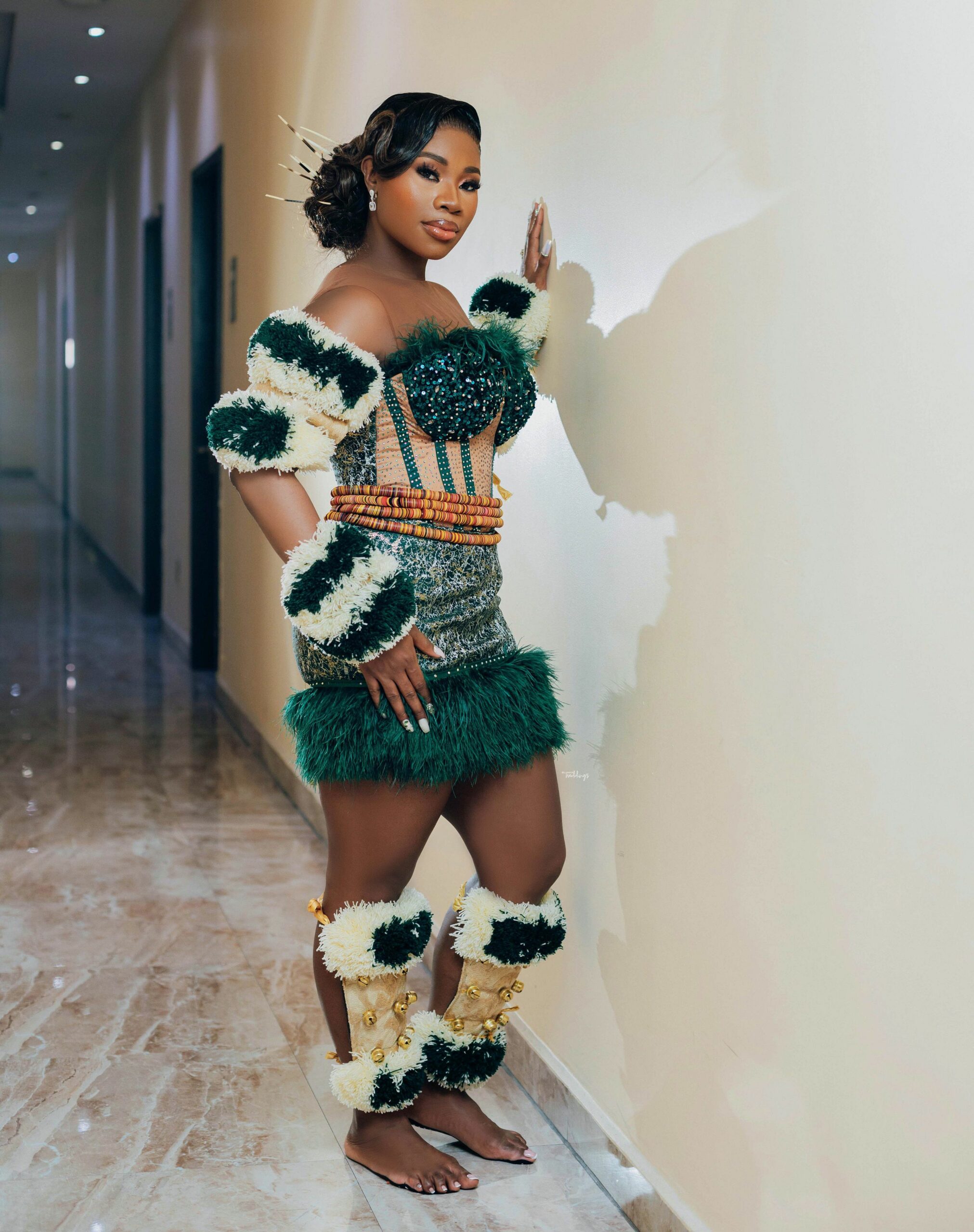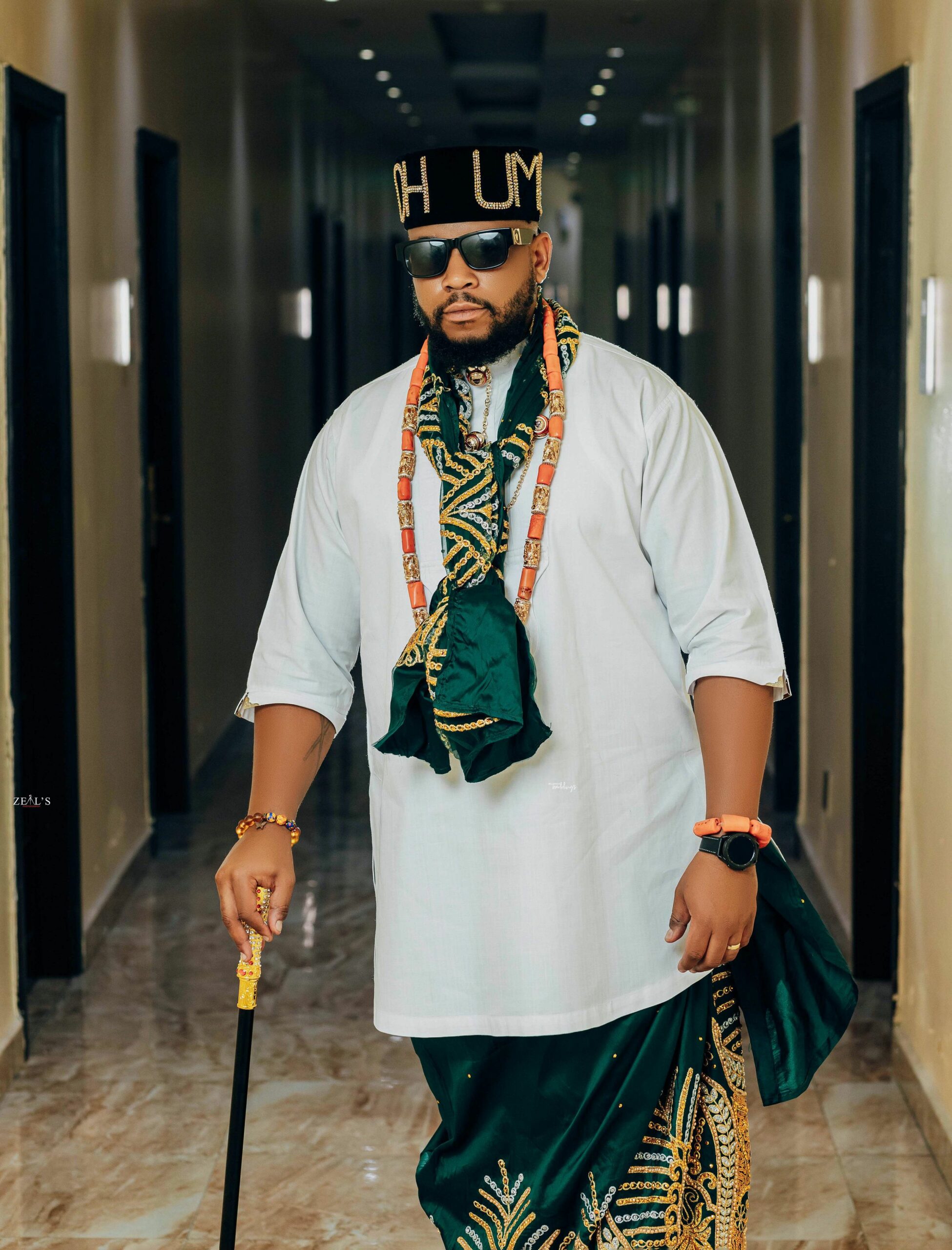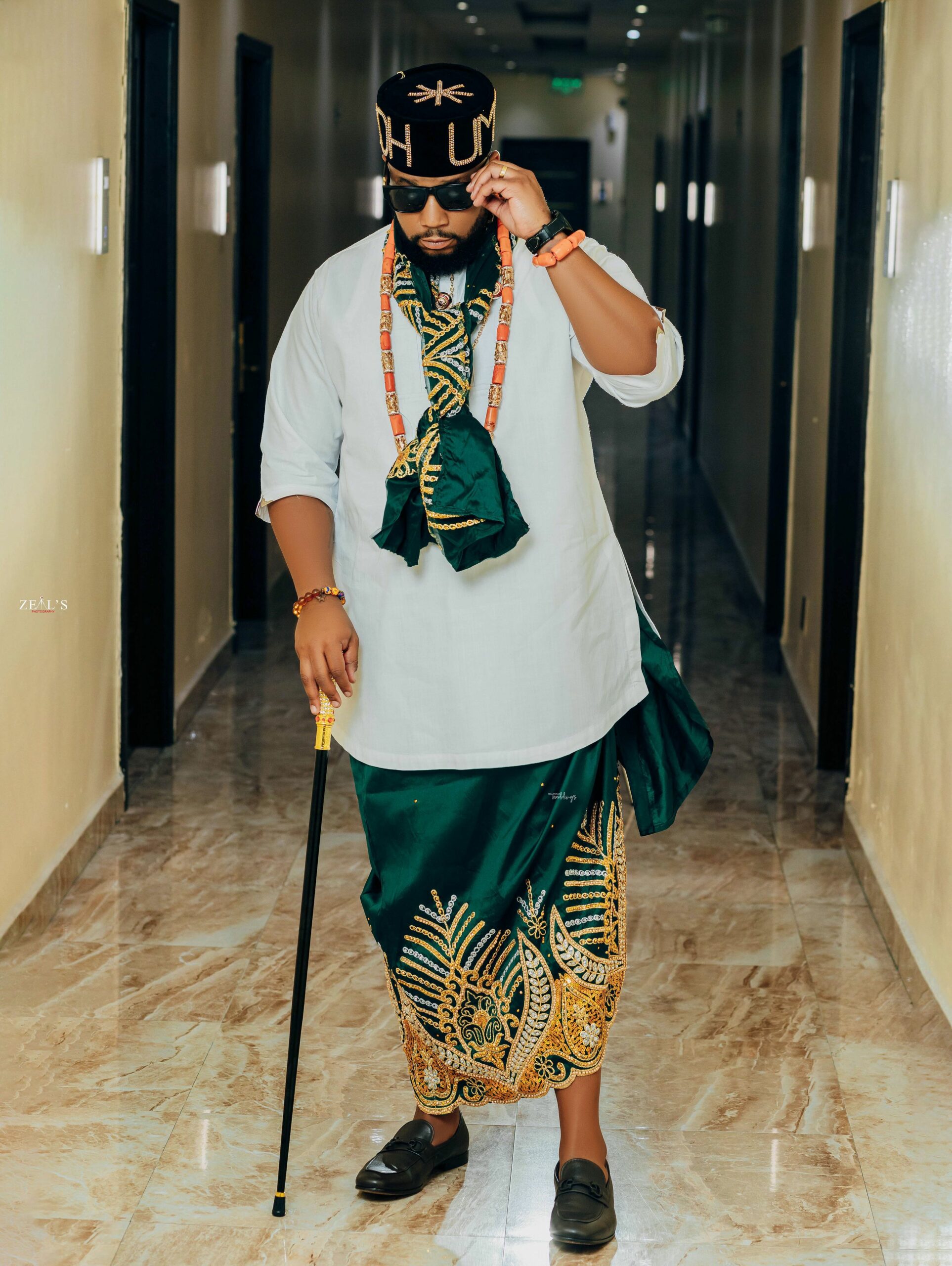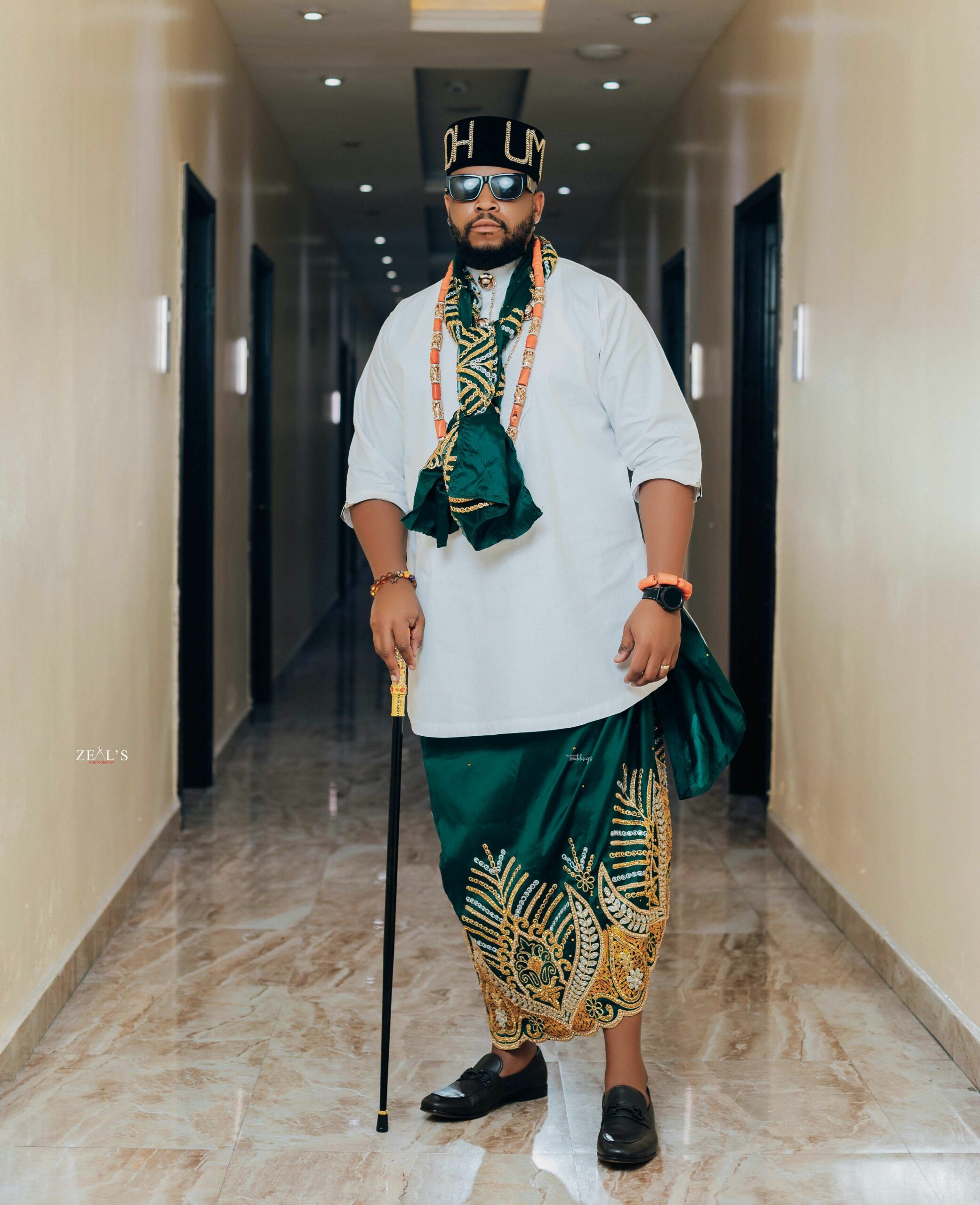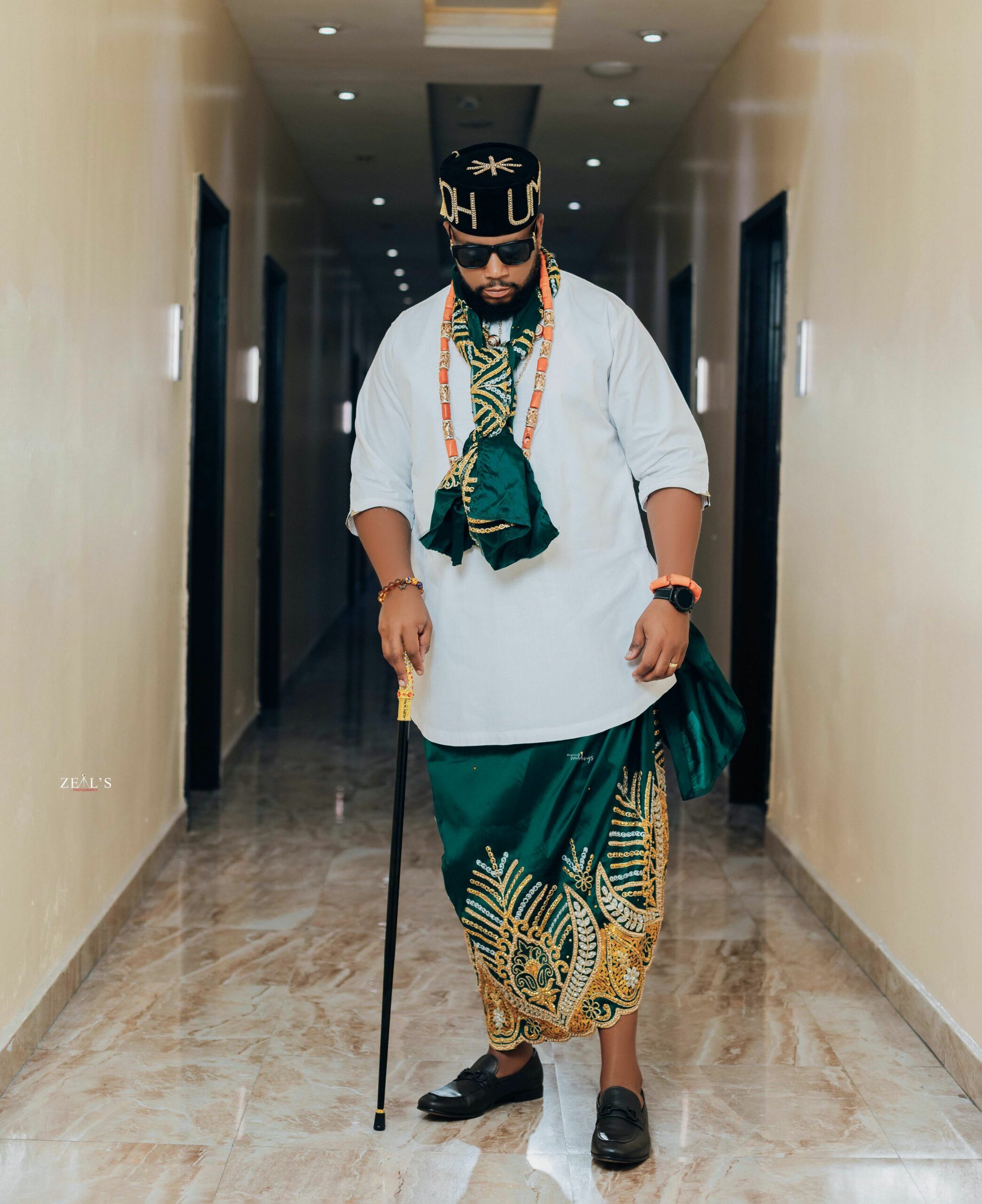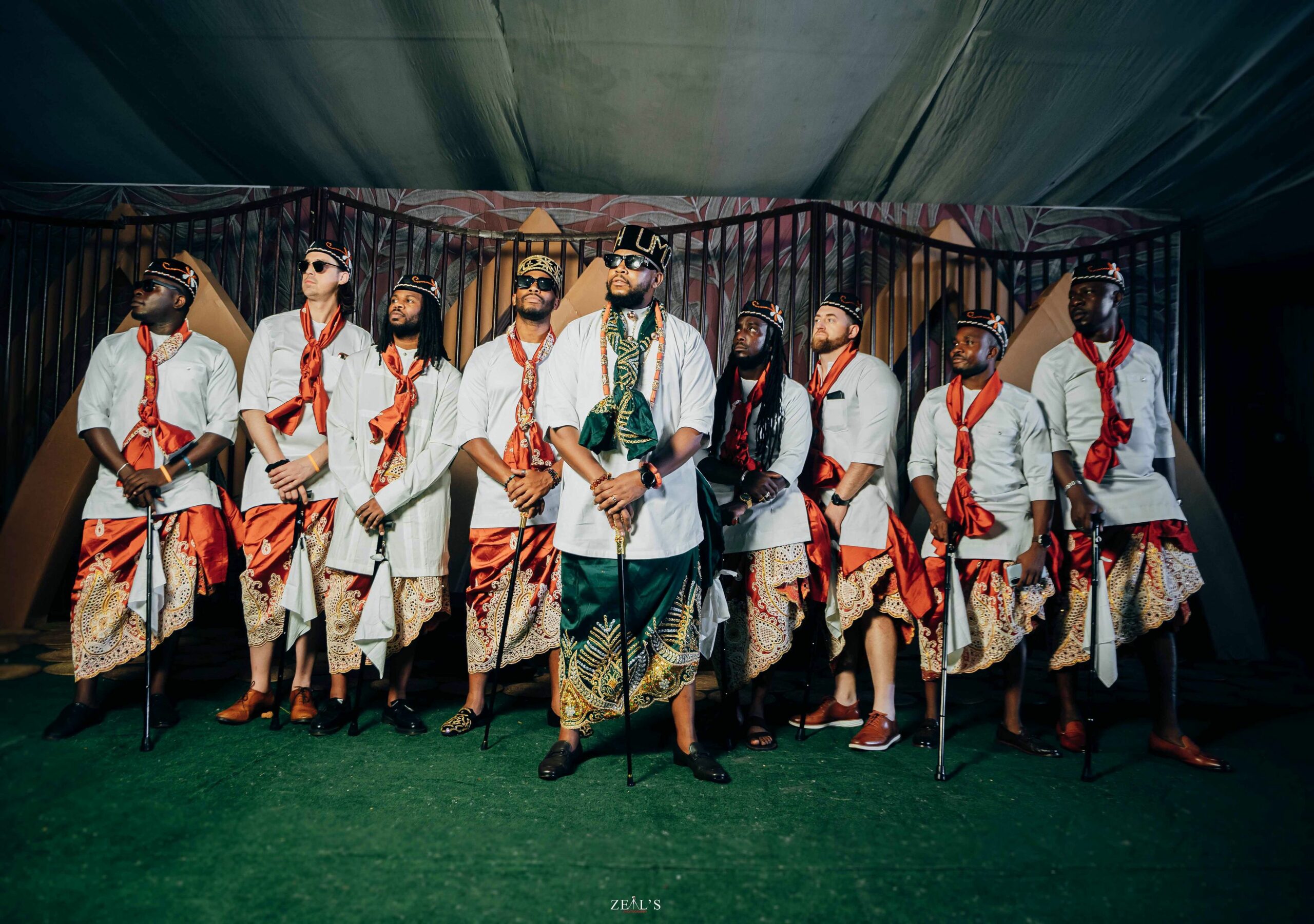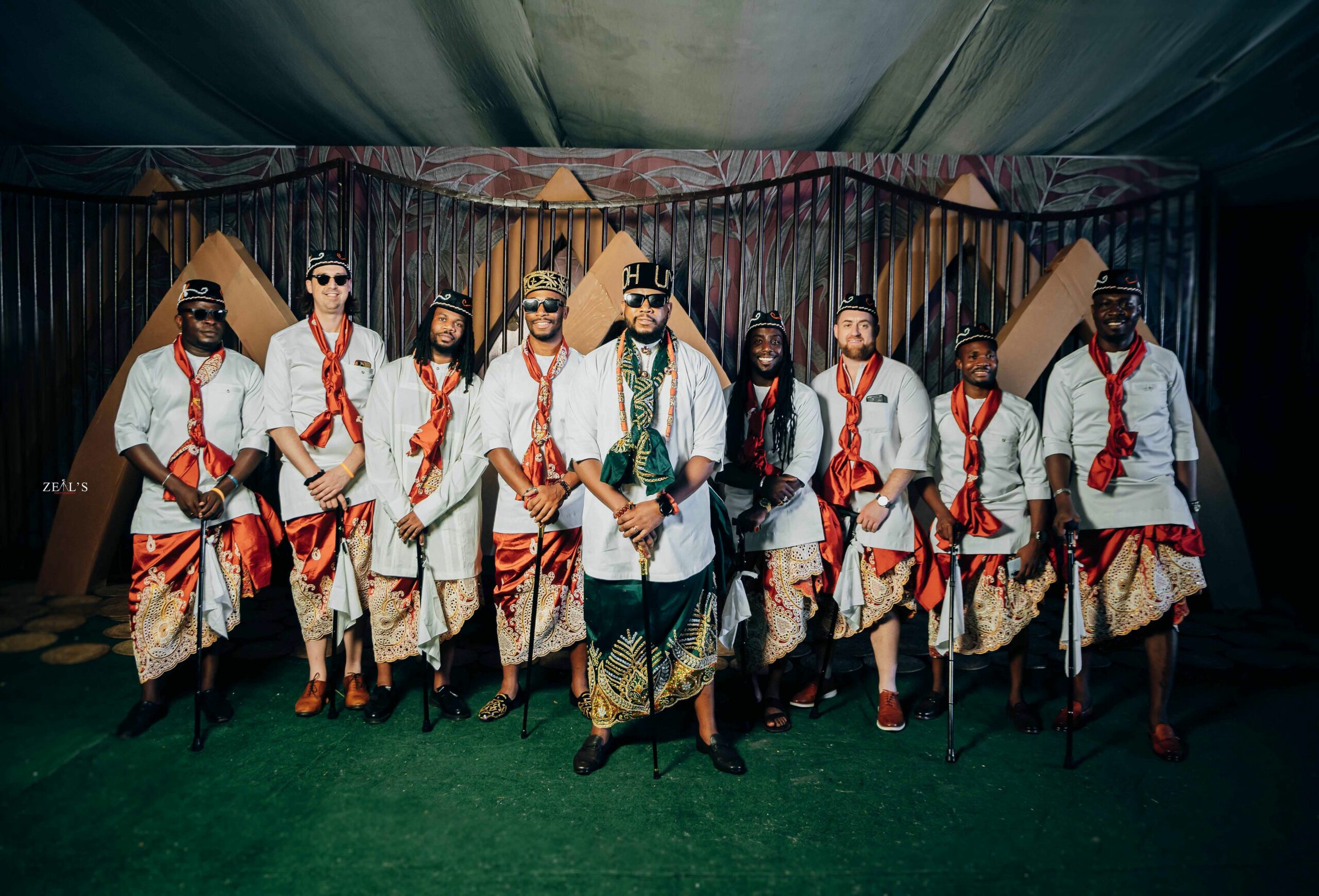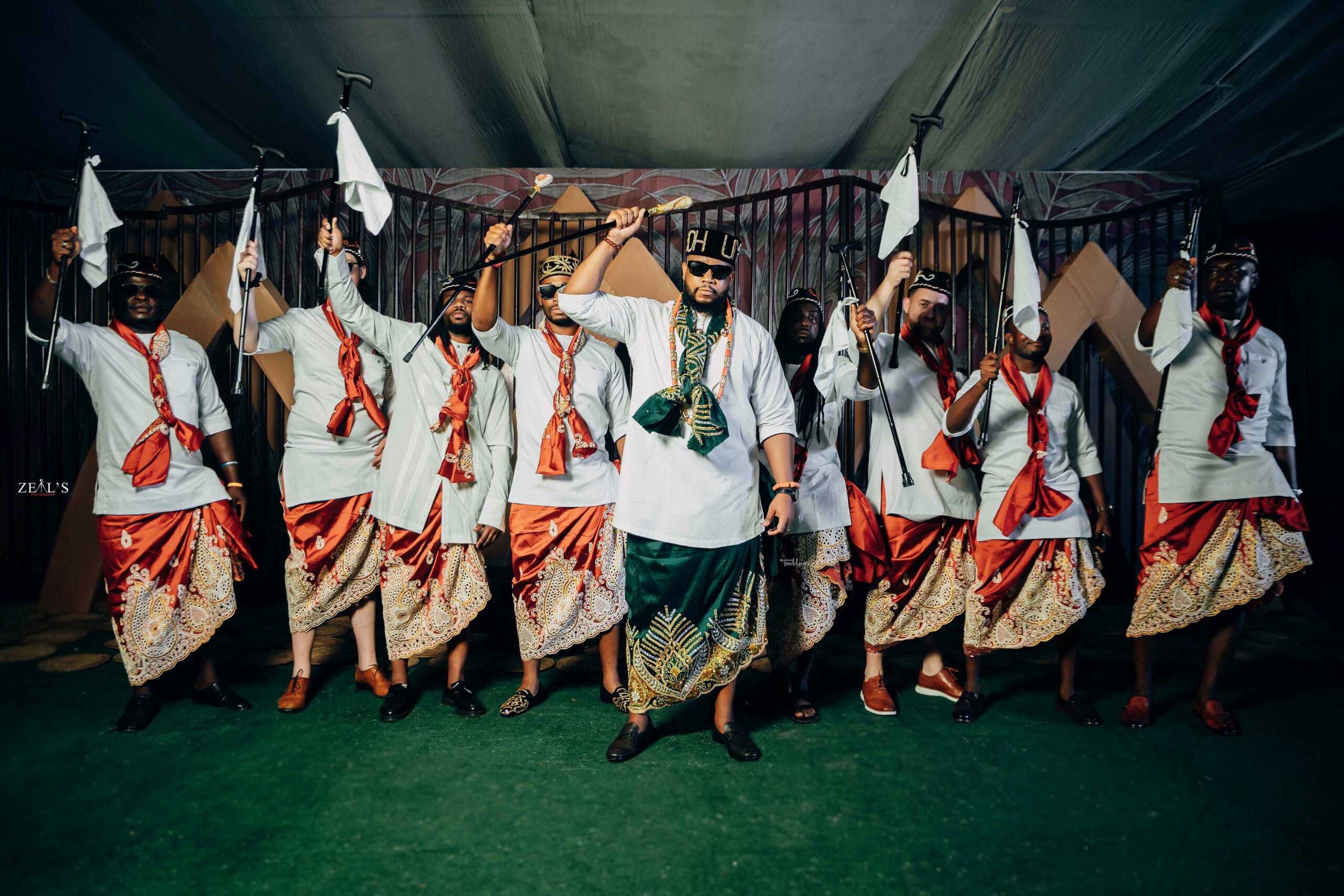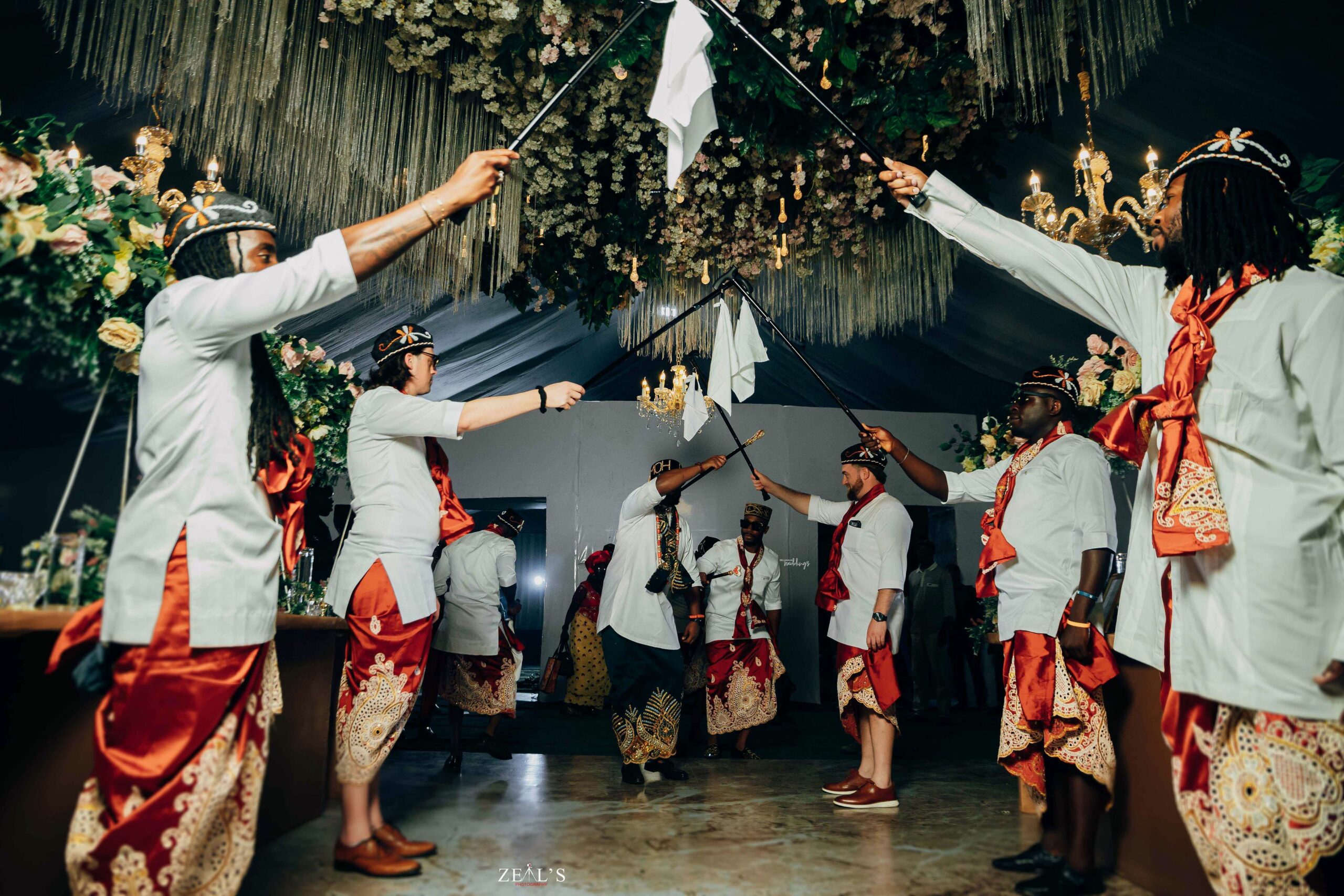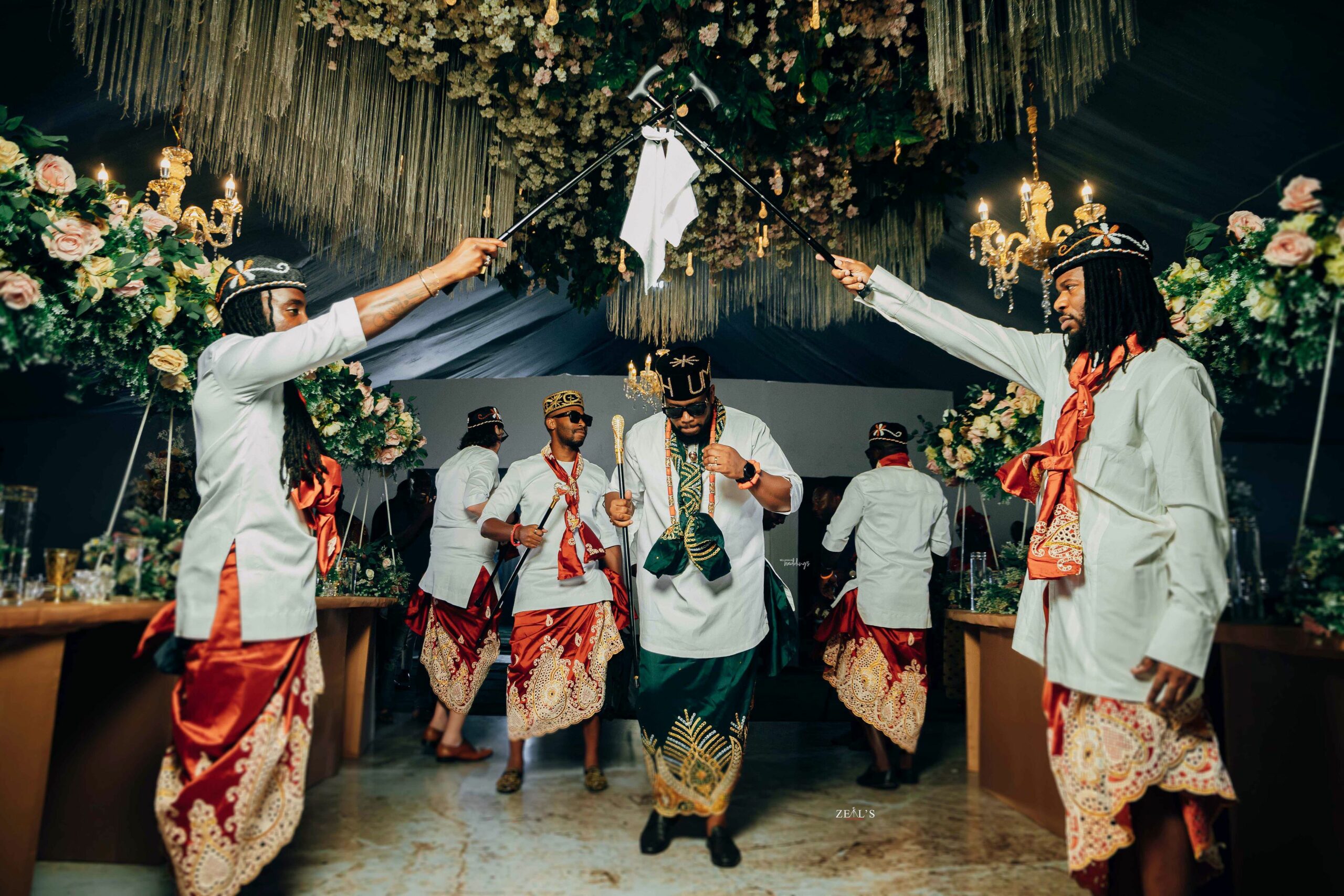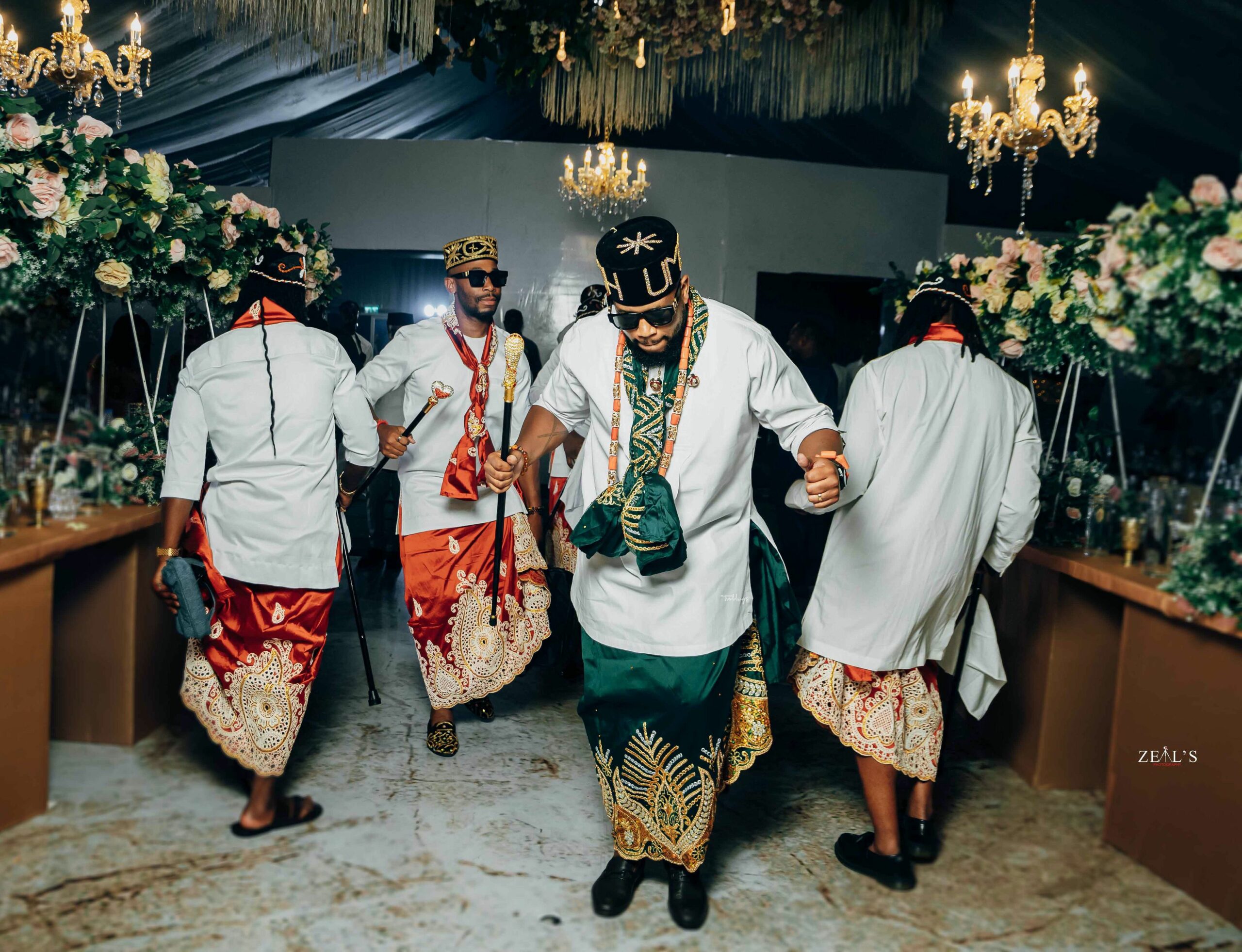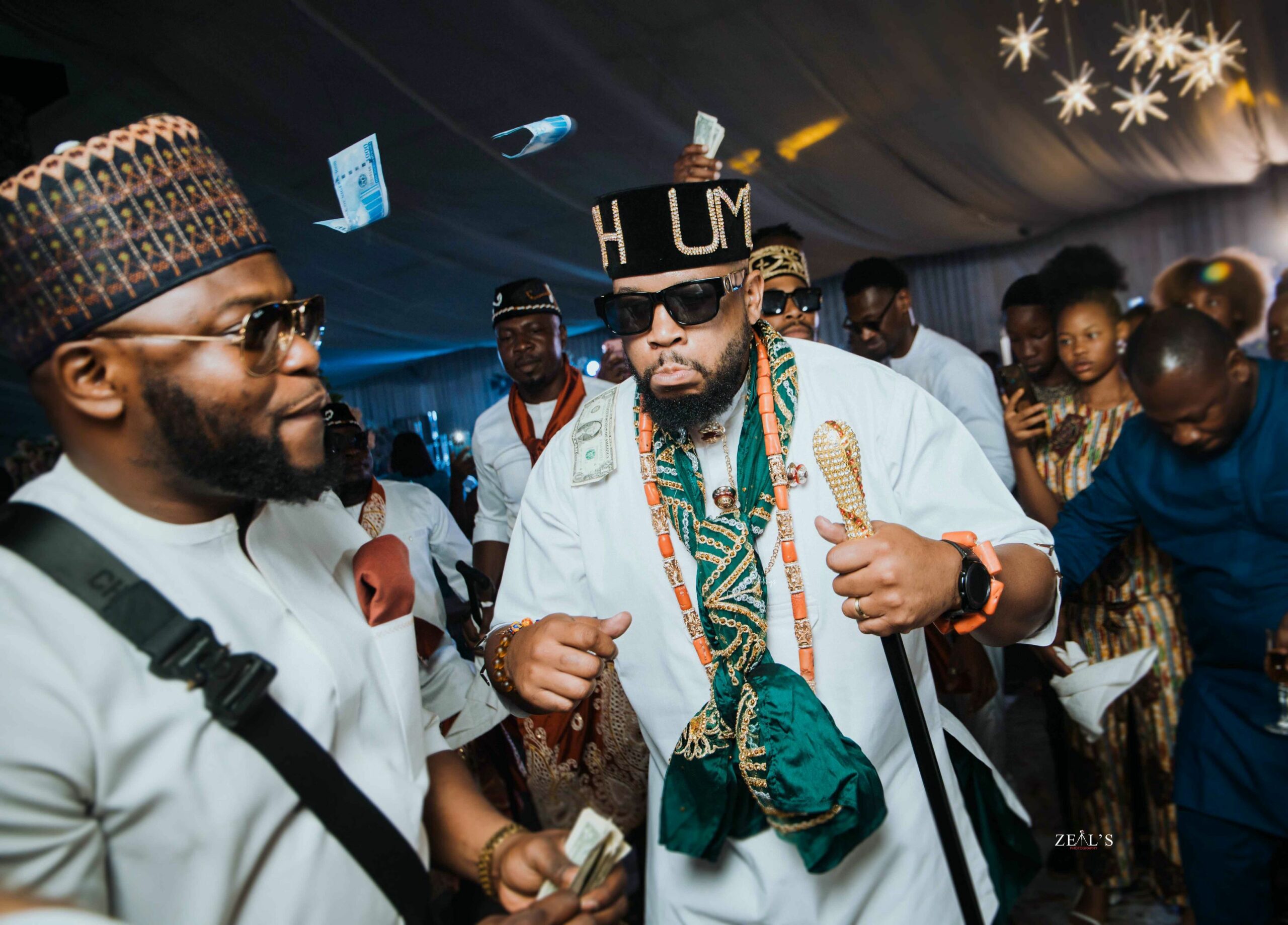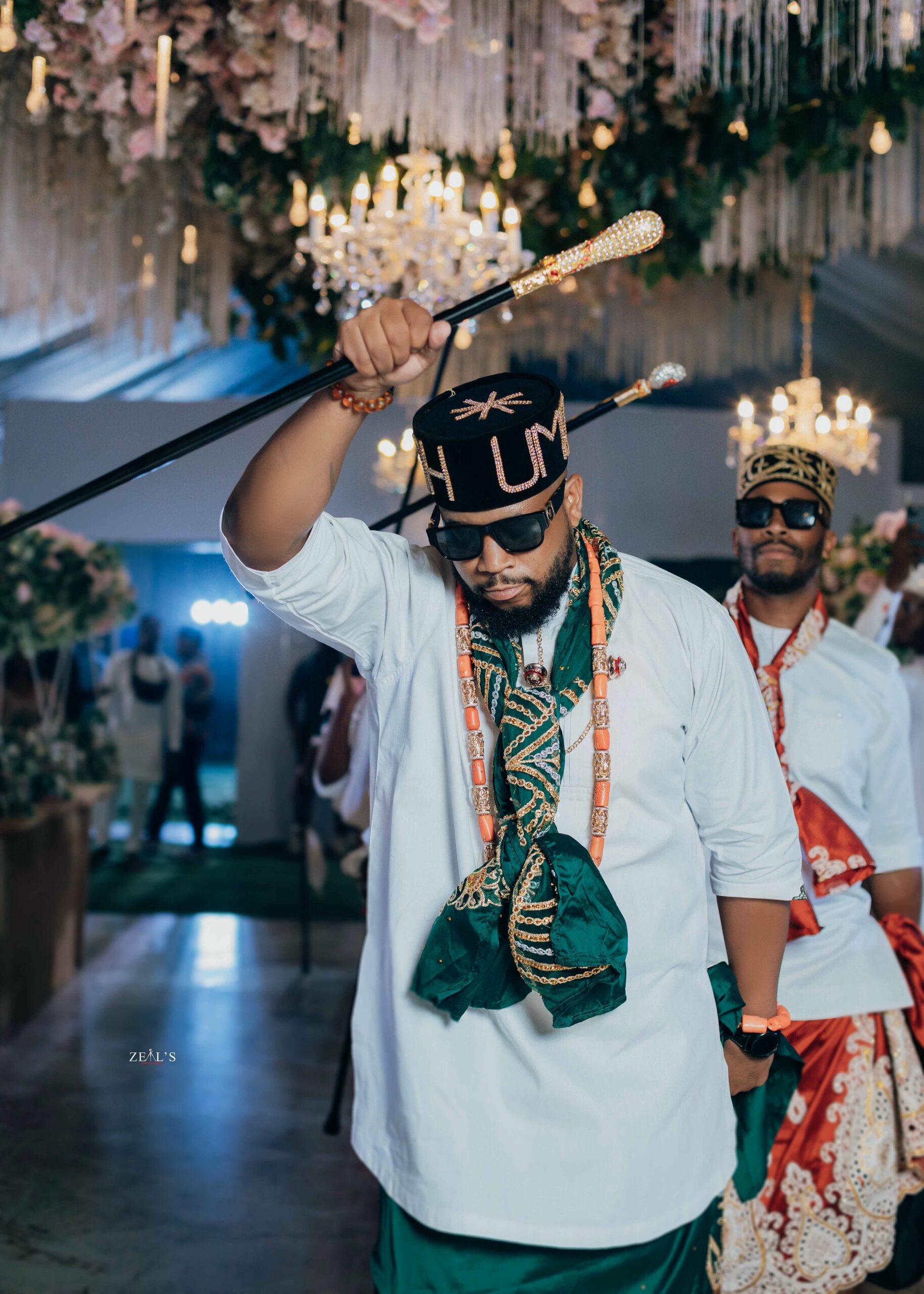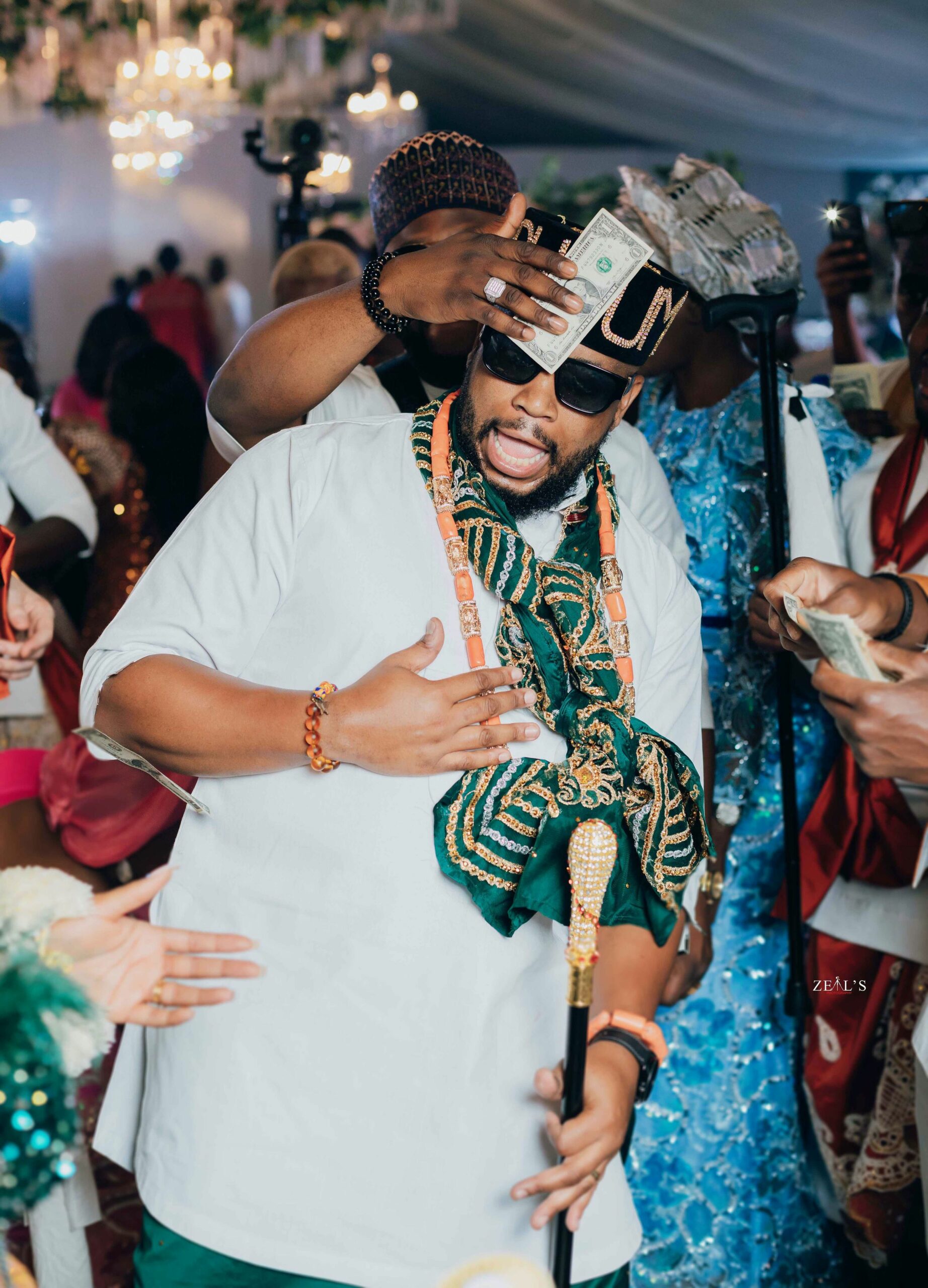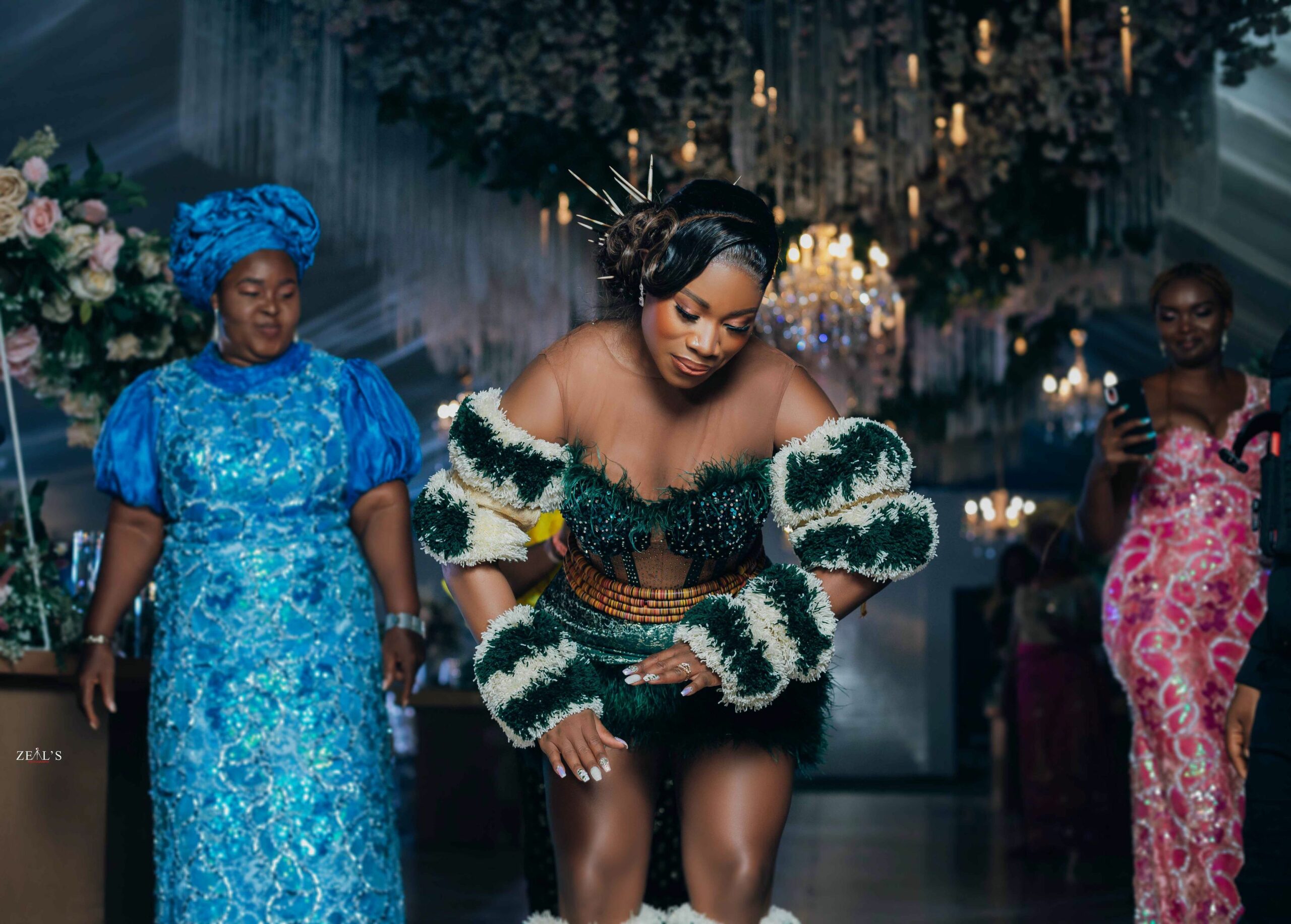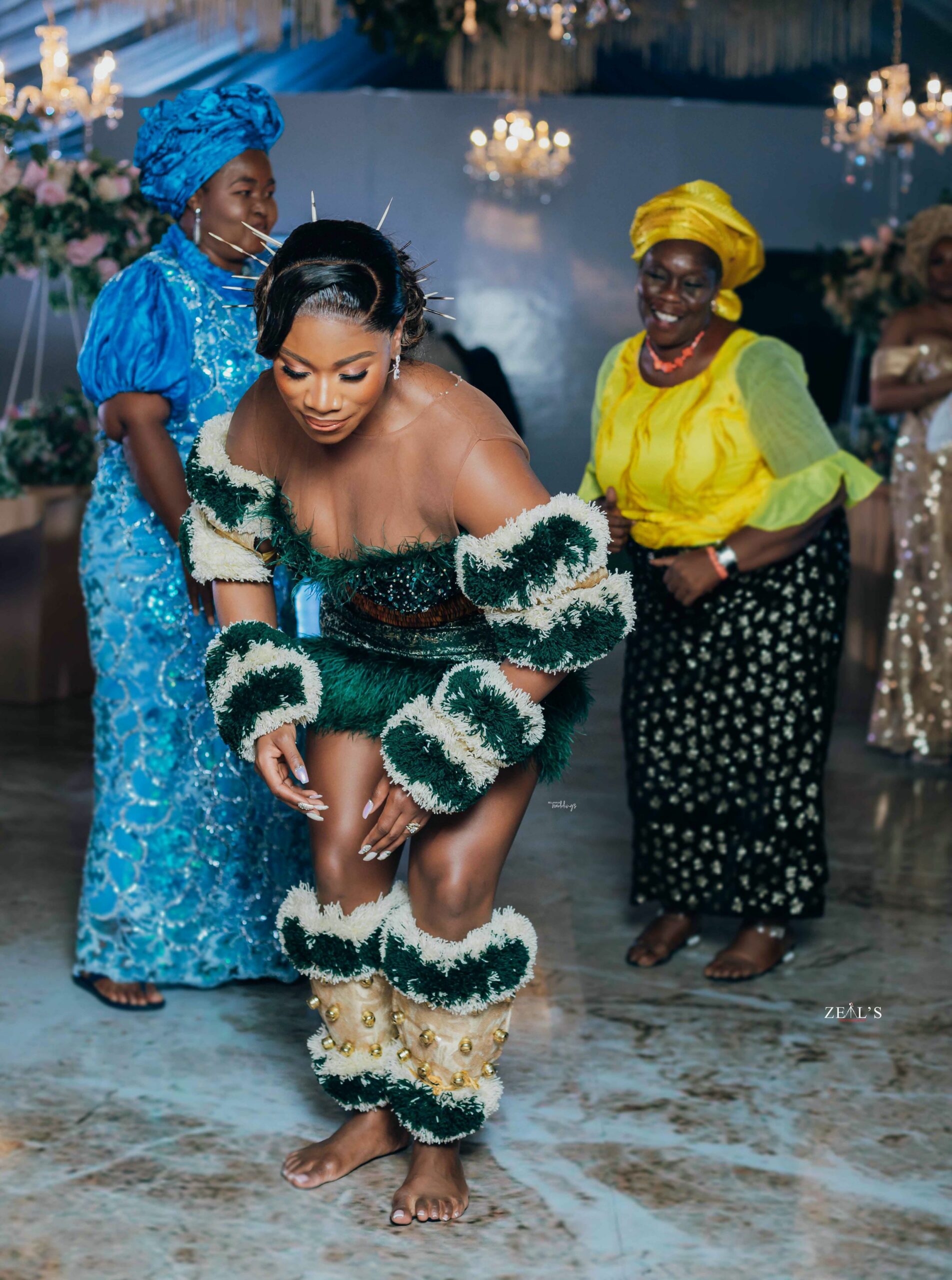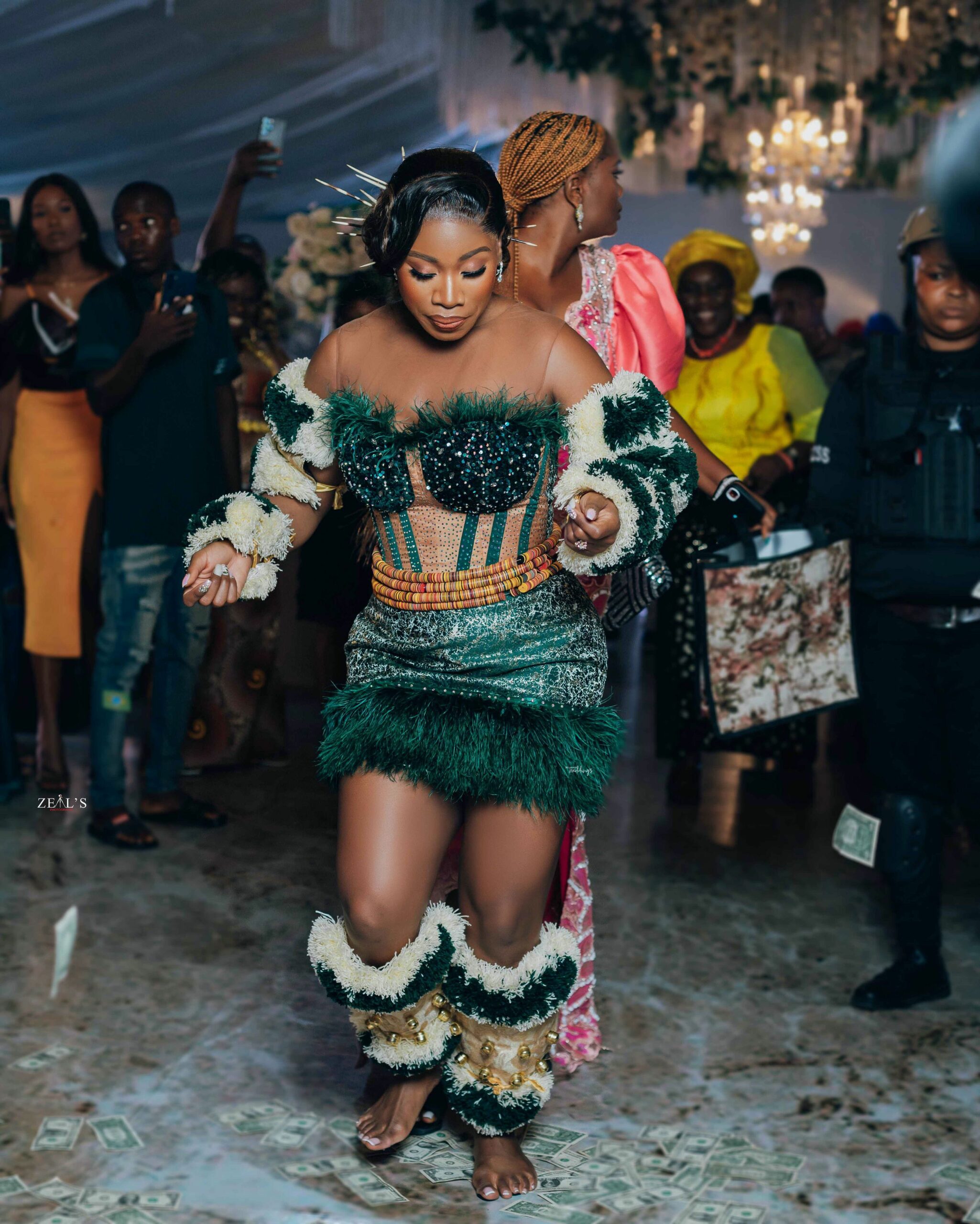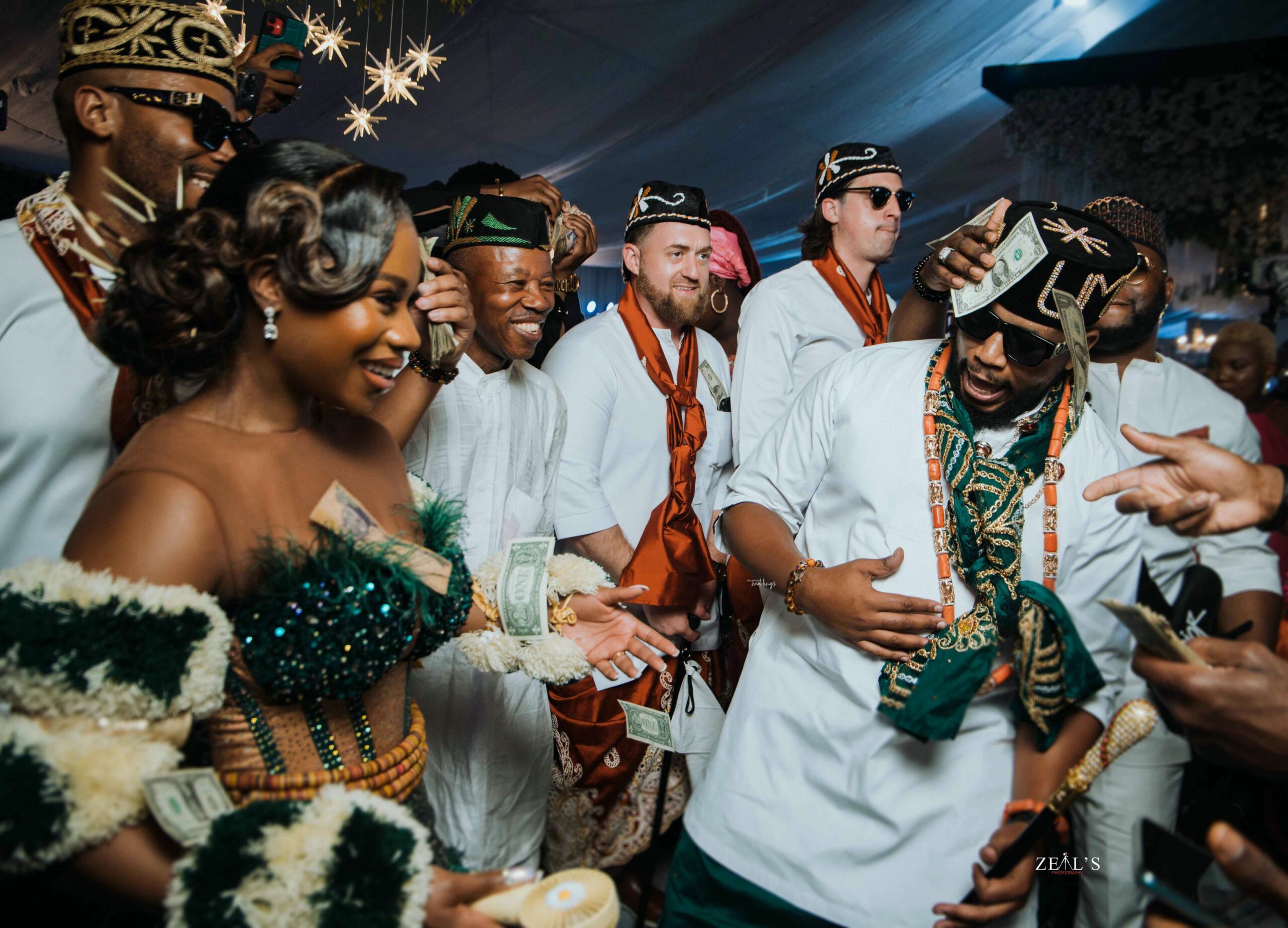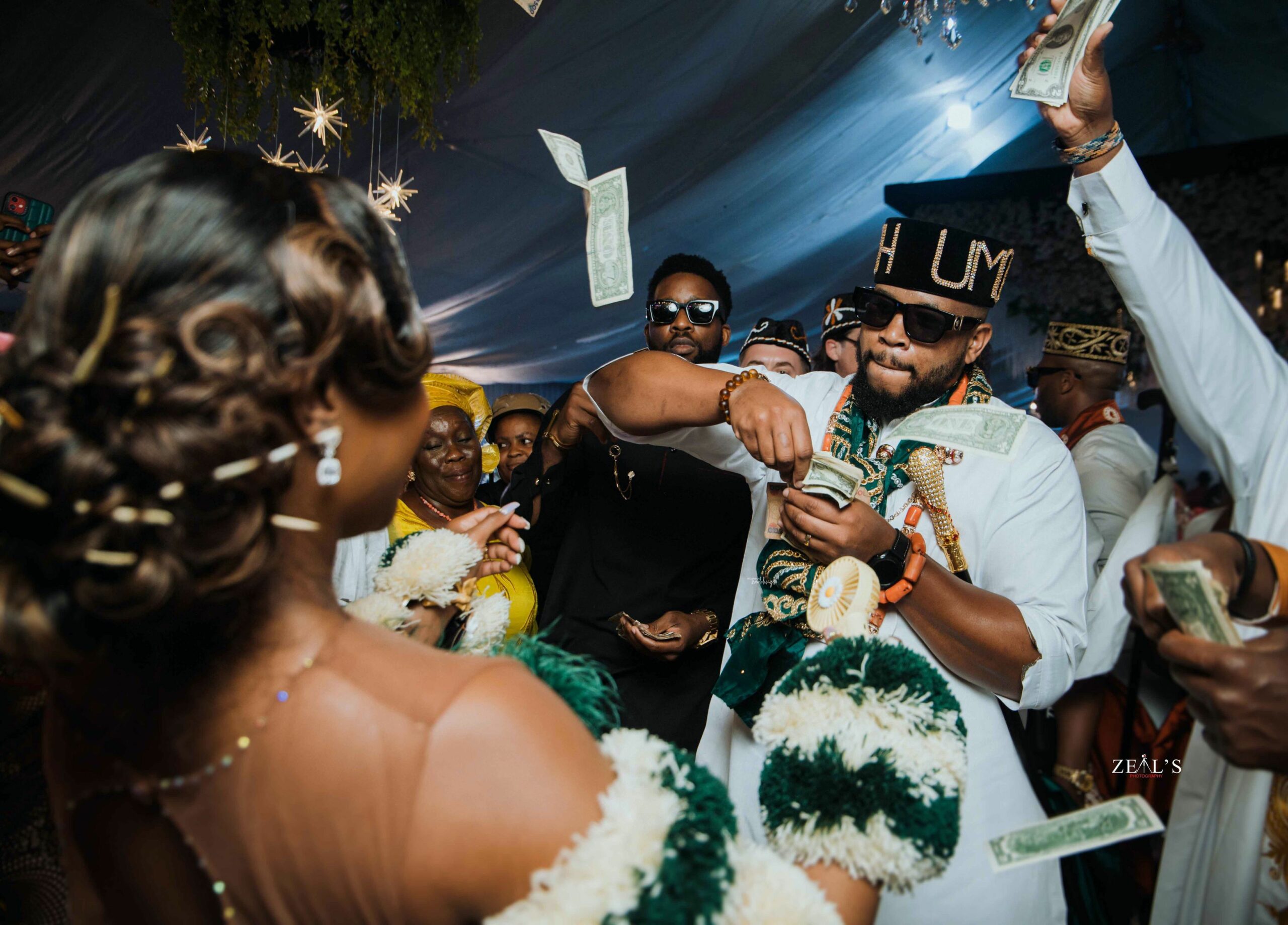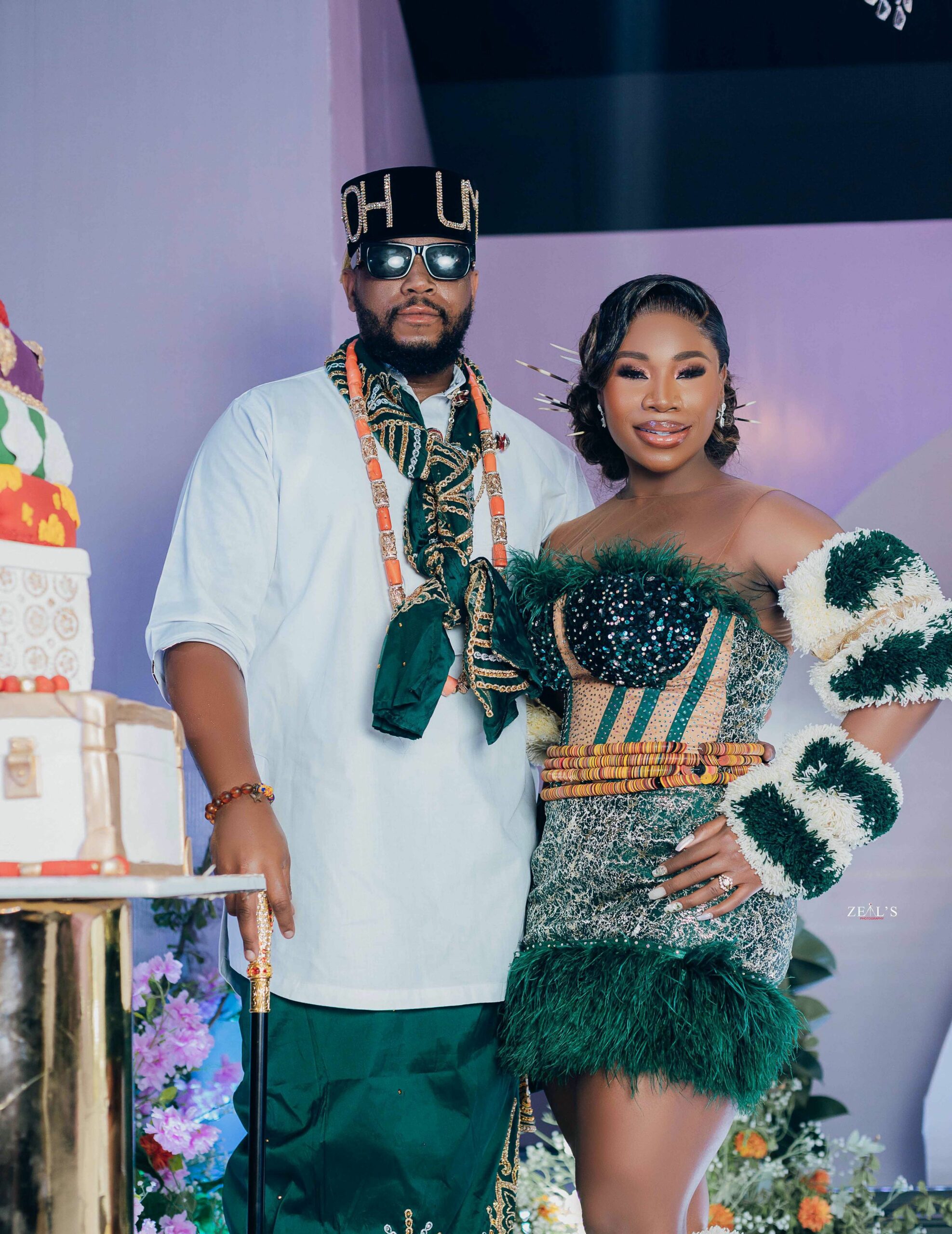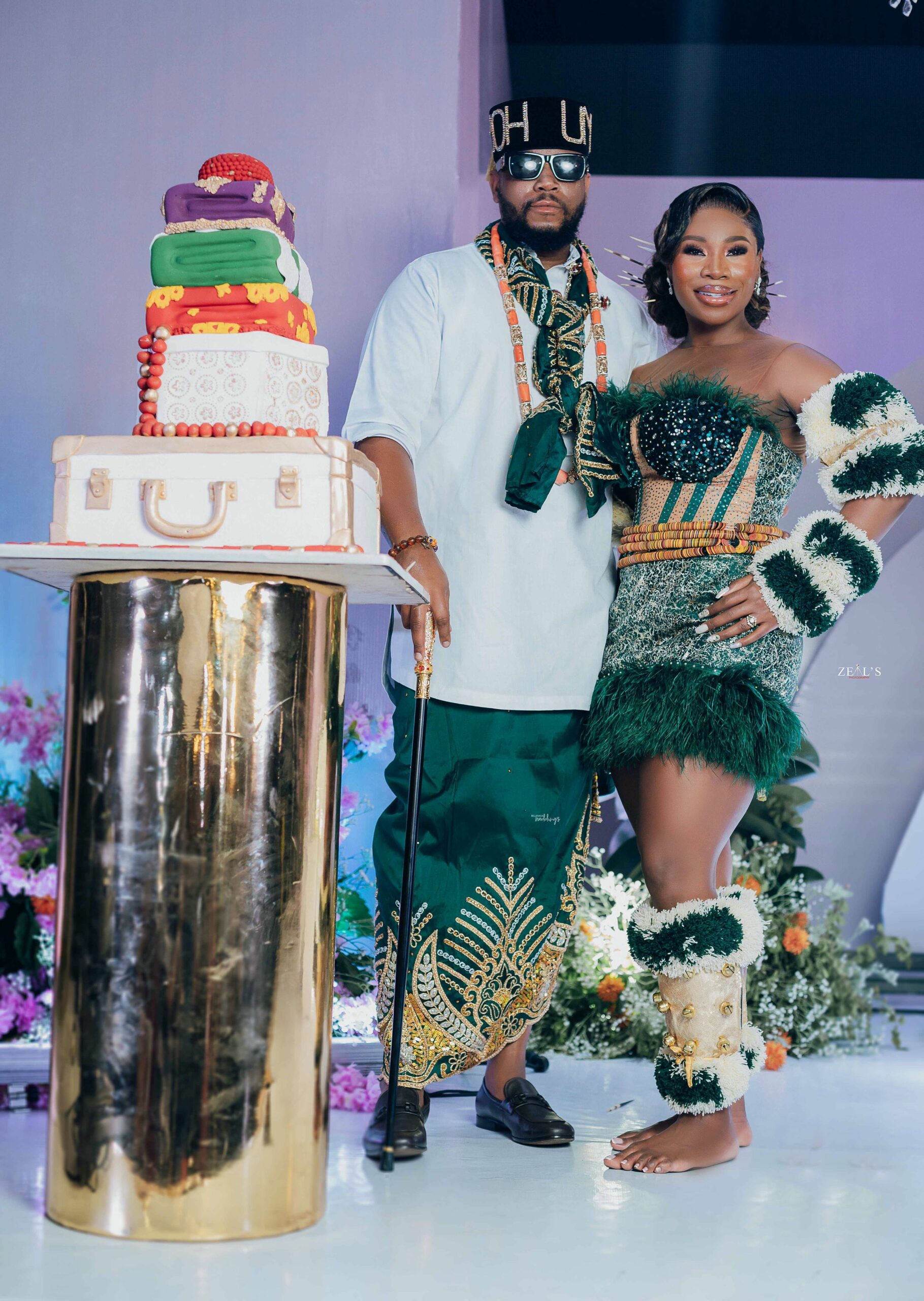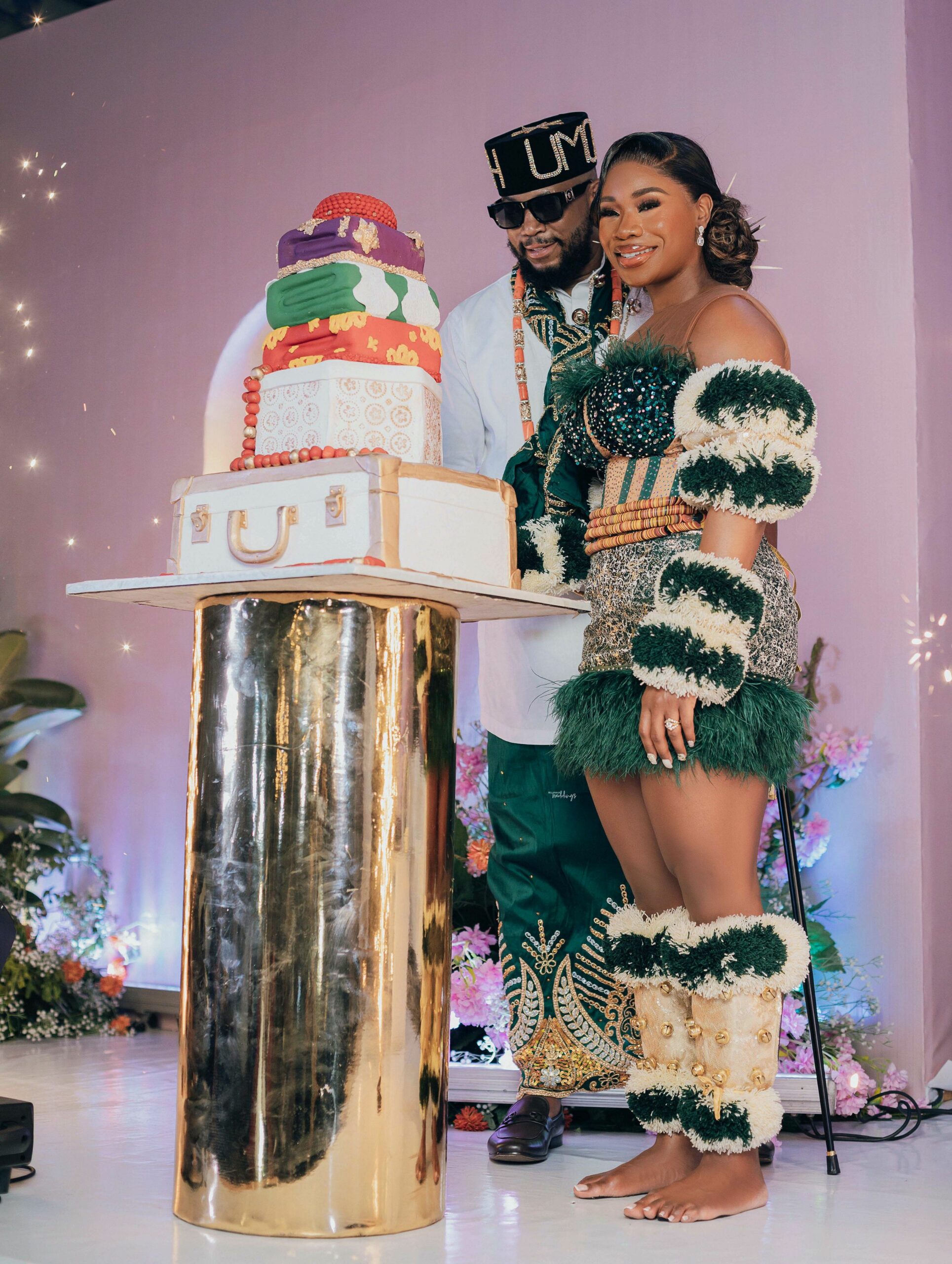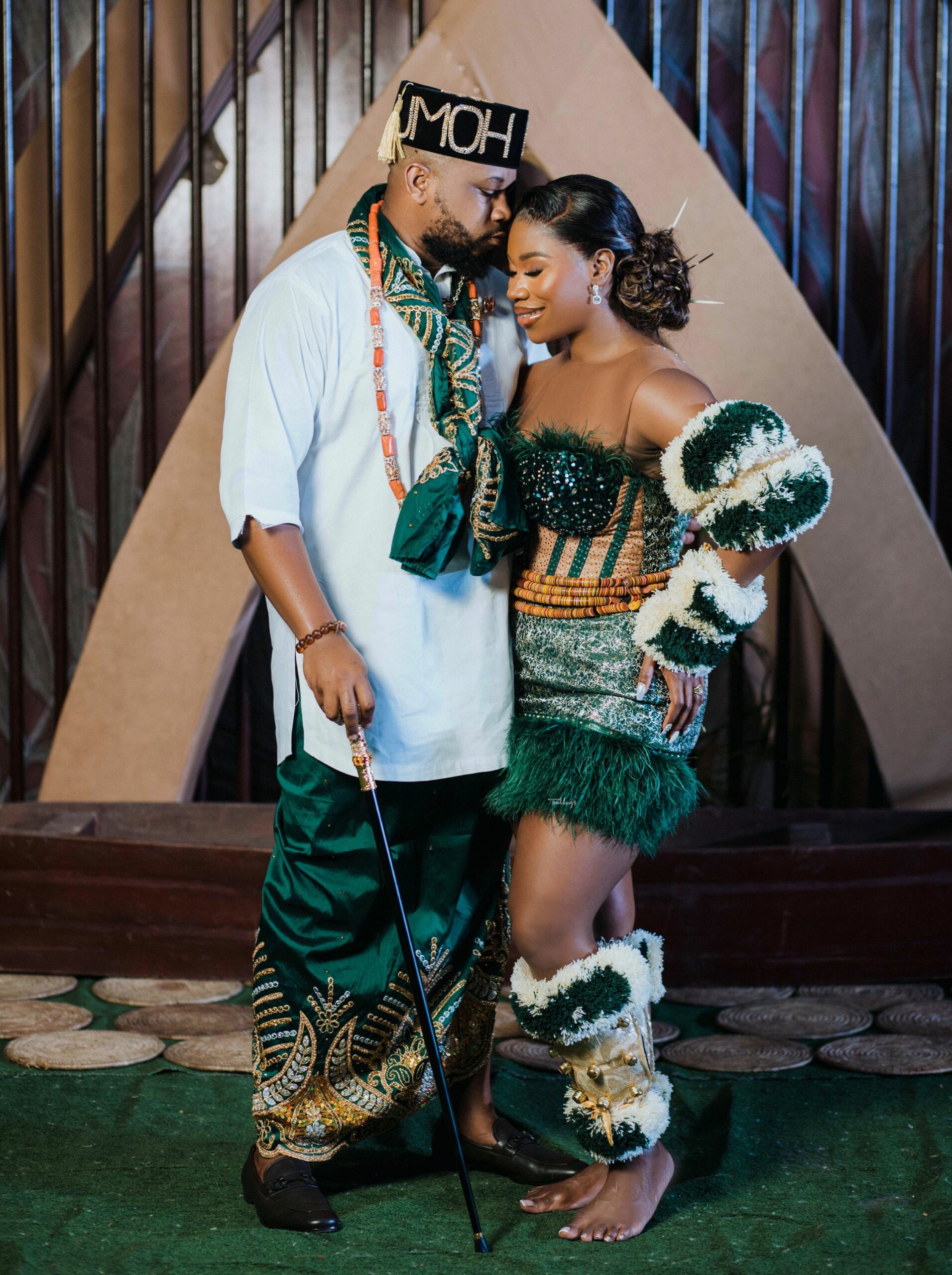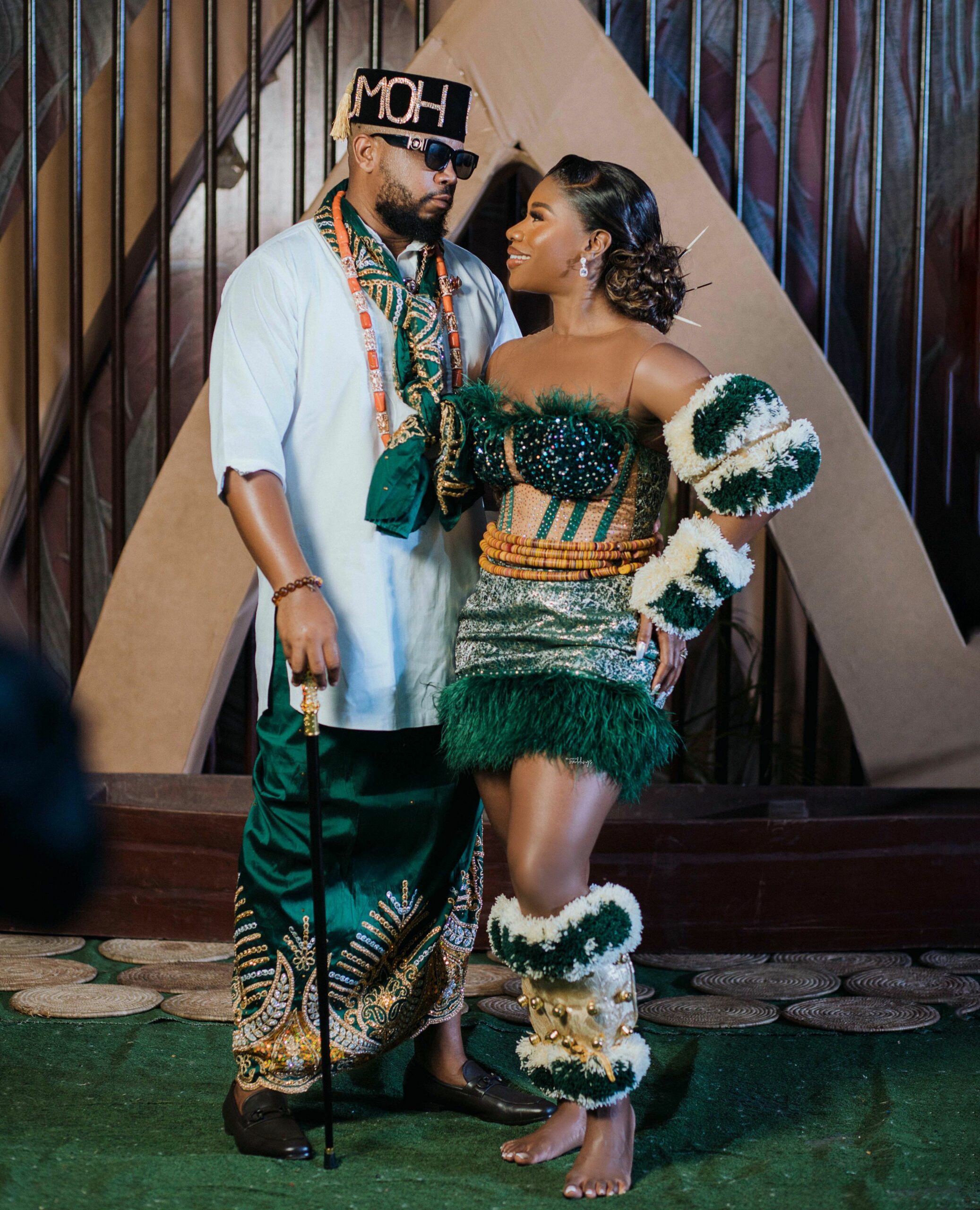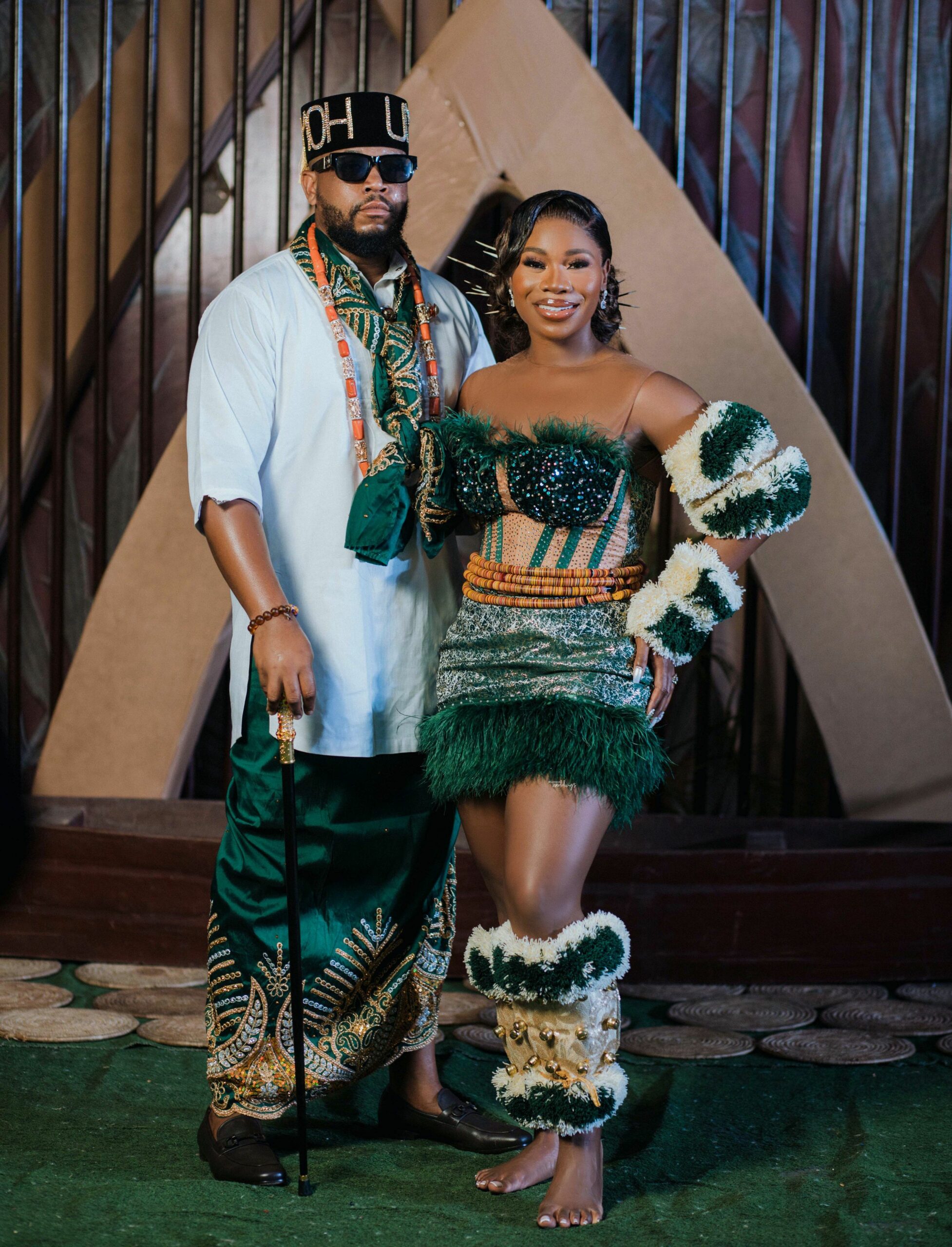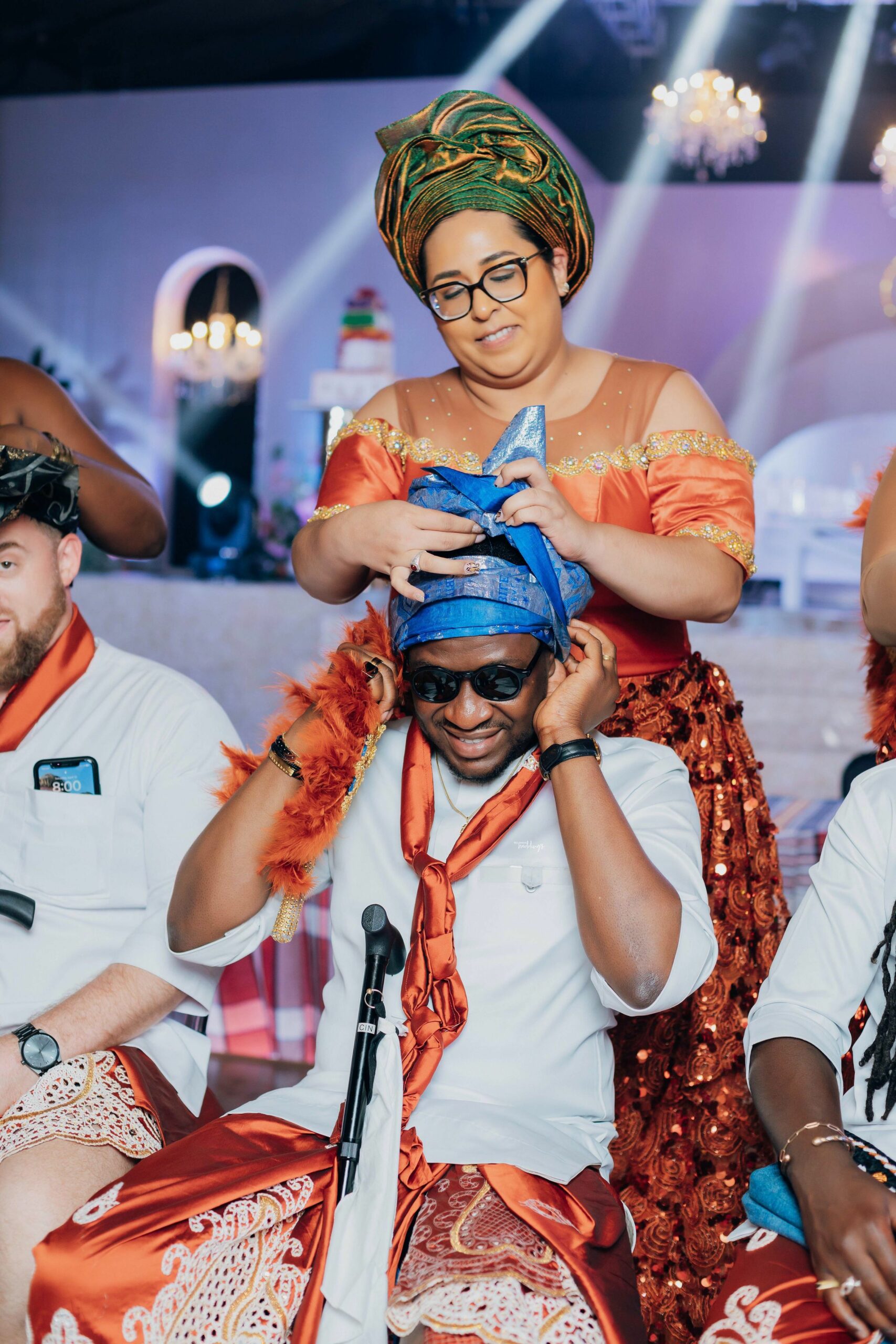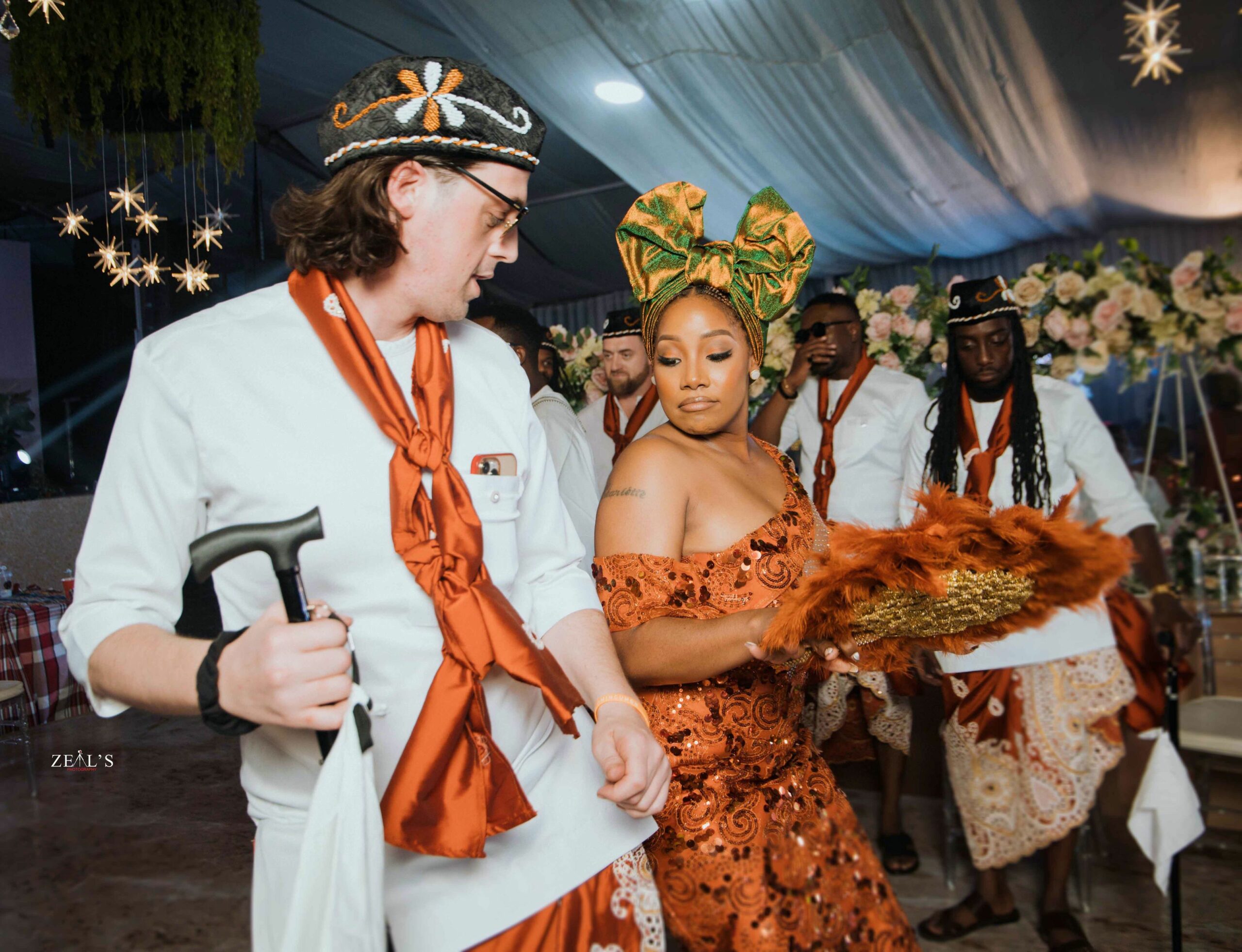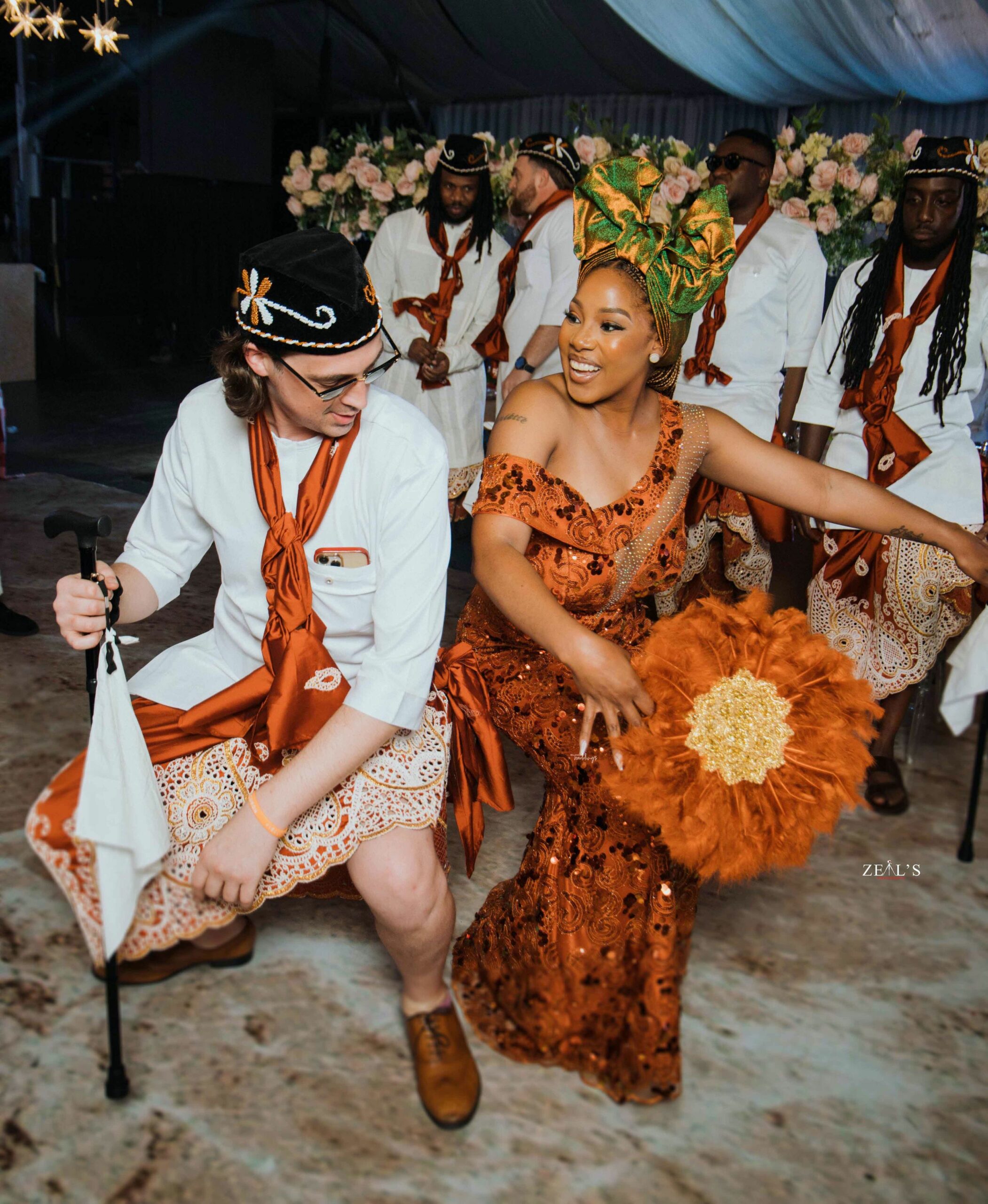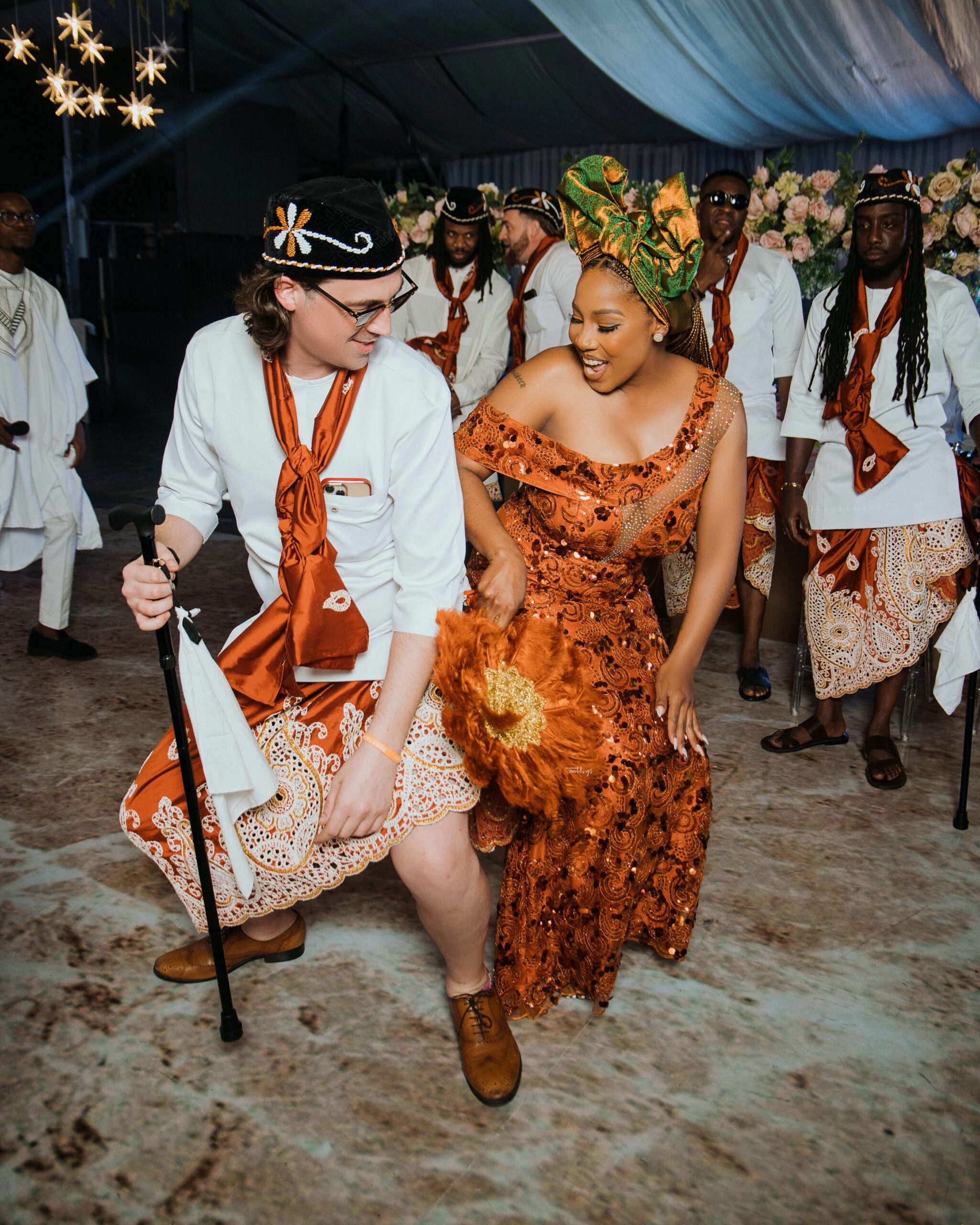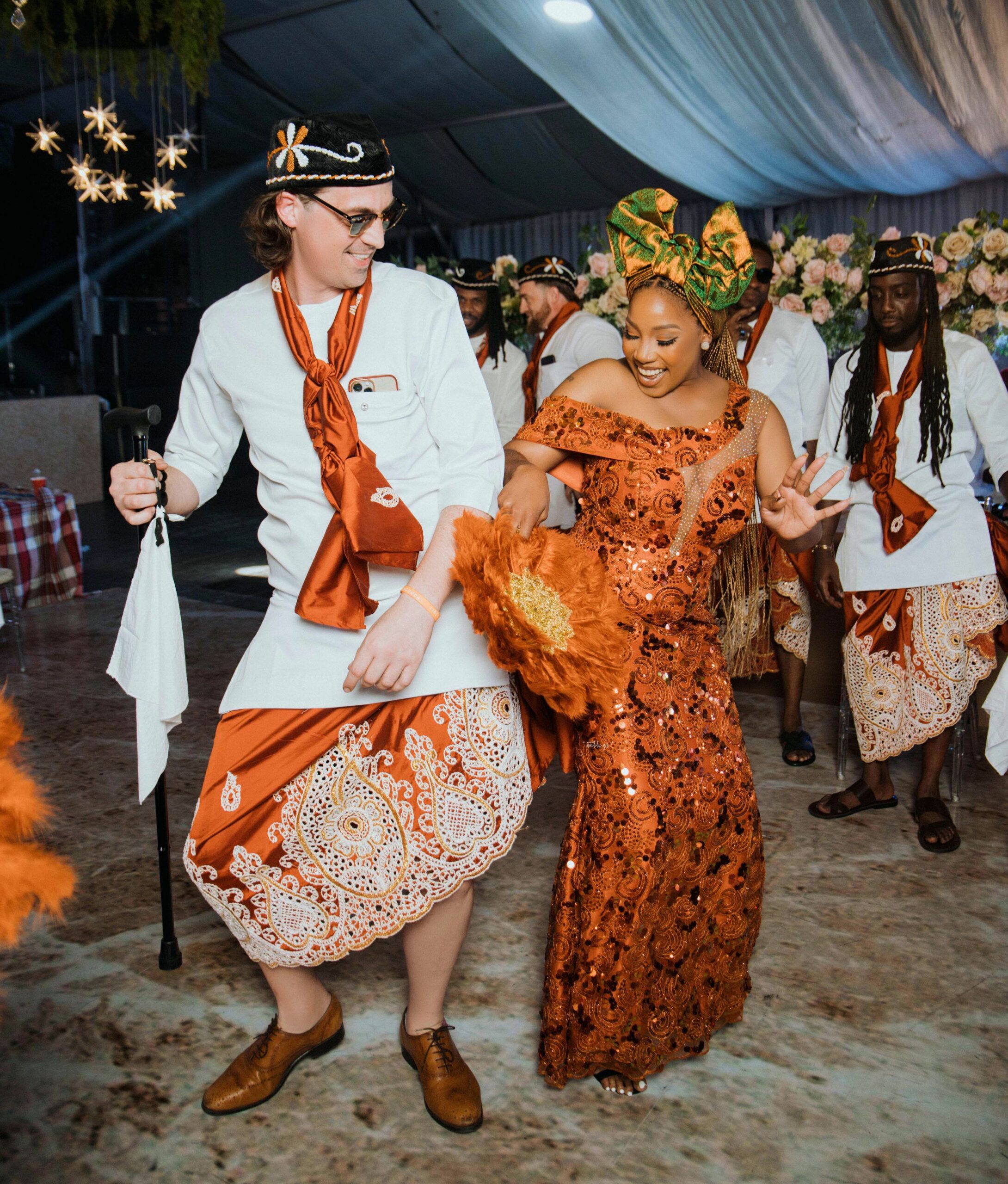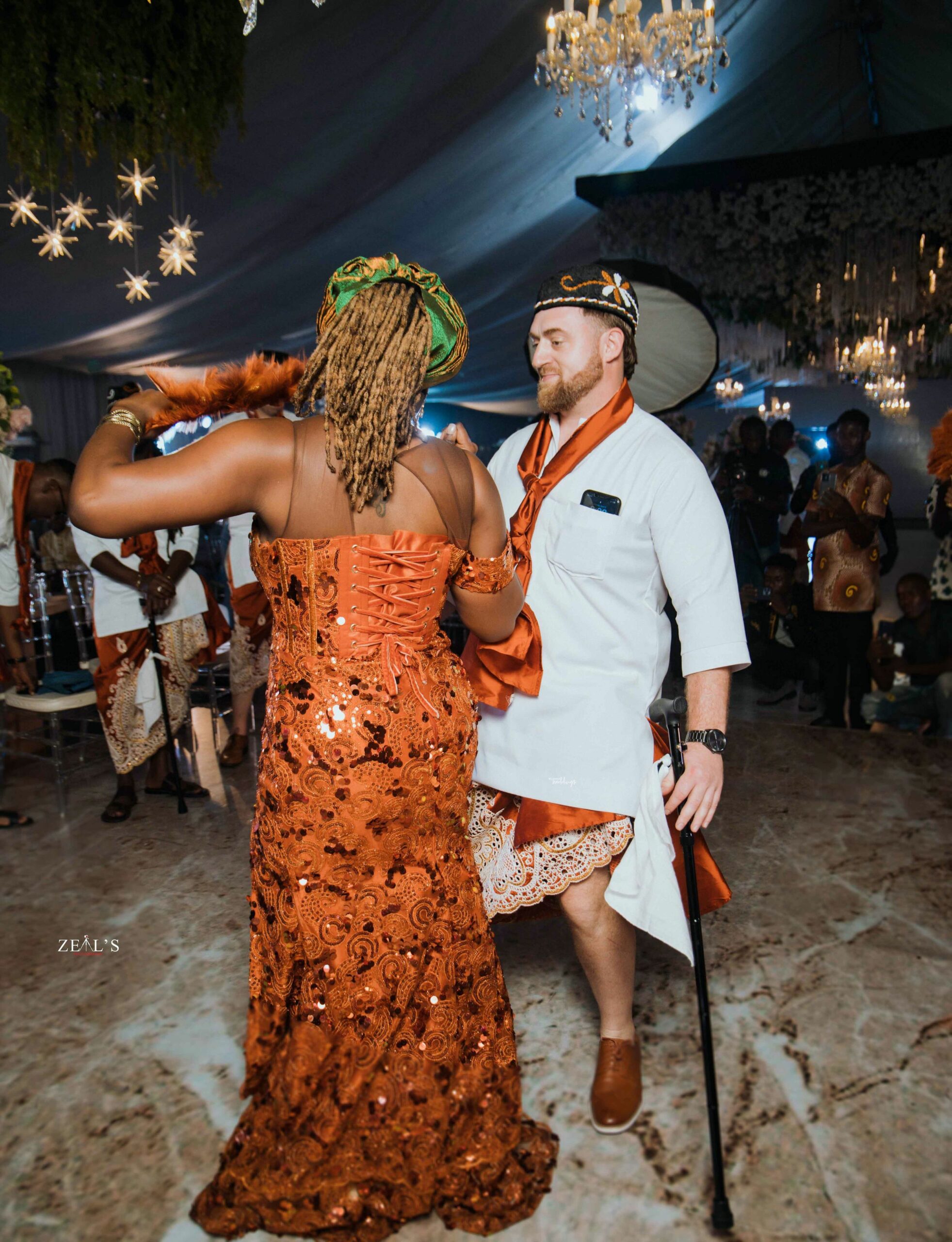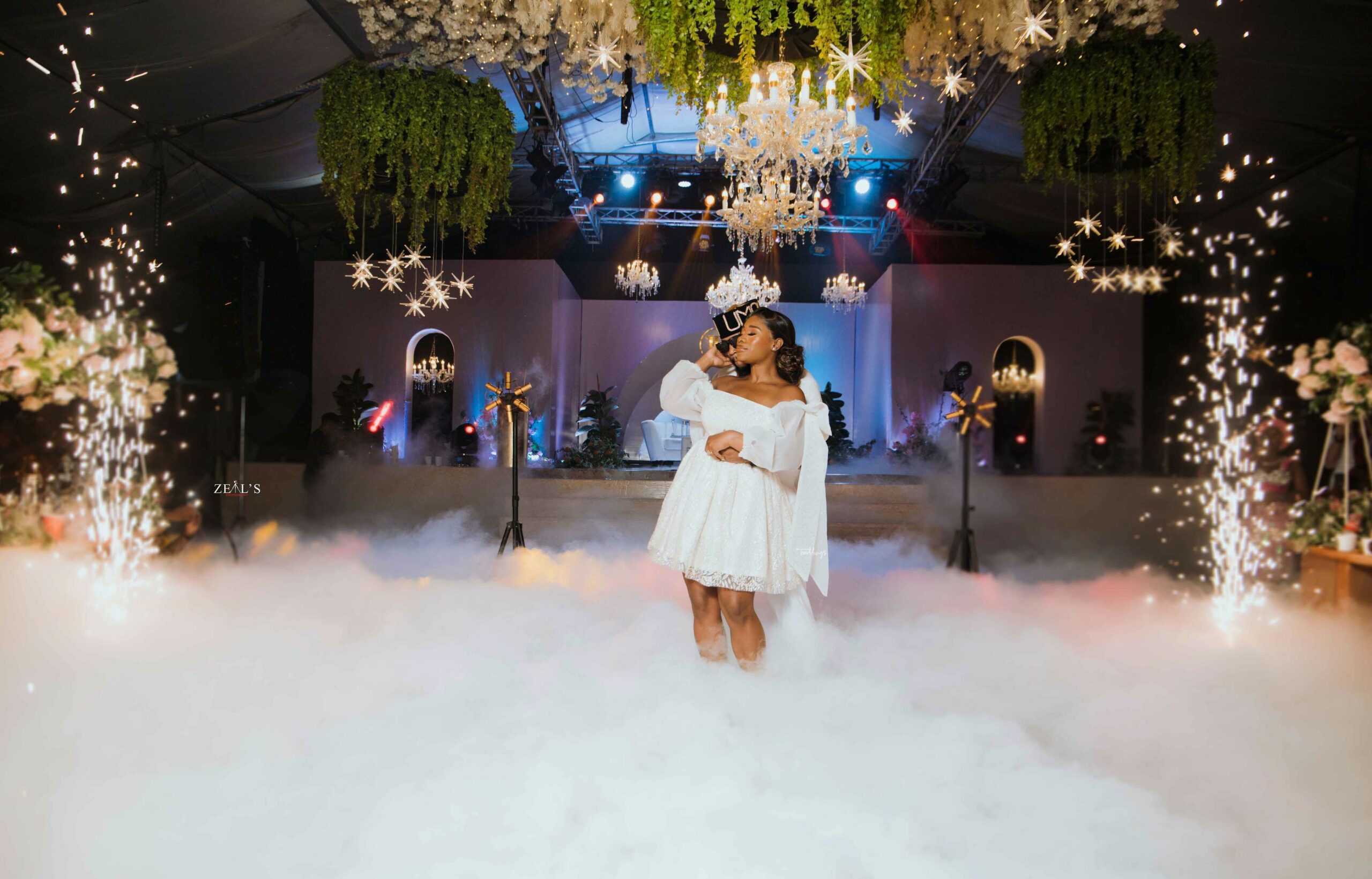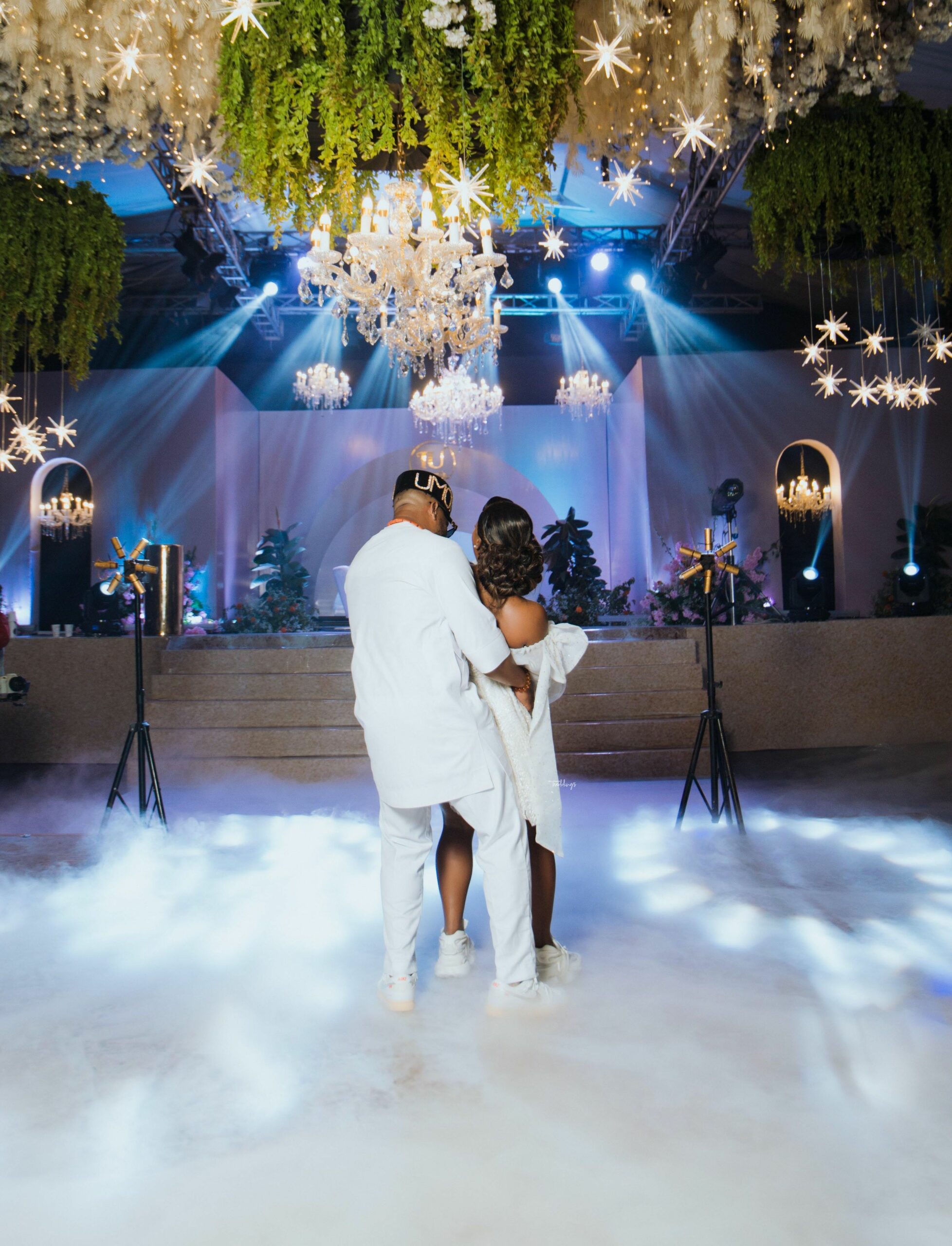 Credits
Bride @ib.flora
Groom @whereiseno
Planner @3003events
Makeup @dumsyglowtouch
Hairstylist @hairbyshayron
Photography @zealsphotography
Videography @cyrilekiyefilm
Live coverage @riversbrides
Robe @deeby_styles
Bouquet @camakabespokepieces
1st Outfit @veekeejames_official
2nd Outfit @deeby_styles
3rd Outfit @deeby_styles
4th Outfit @deeby_styles
5th Outfit @deeby_styles
Gele @juliagele
Cake @patsybakesncatering
Decor @stmaceventz
Venue @aztecharcum
Location @echelonheightshotel
Special effects @dadimeffects
Lighting @beelitelimited
Ushers and servers @reign_ushers
Bouncers @r2security
DJ @djemmyllion
Champagne service @thelotusbistro
Cocktails/ After-party props @Nikkybellng
Catering @dishes_bymavi