Renowned figure in Nollywood, the veteran actor Nkem Owoh, has shared his thoughts for the first time since the heartbreaking loss of his daughter, Kosisochukwu.
In a sorrowful turn of events, Kosi, who was just 24 years old, passed away after a challenging battle with liver cancer on June 28, 2023. Her final resting place was on Thursday, August 18. Following the sudden departure of his beloved daughter, the actor, fondly known as Osoufia, took a hiatus from social media as a period of mourning. However, on Monday, August 28, he took to his Instagram account to release an official statement, expressing profound gratitude for the overwhelming love and support extended to his family during their time of mourning.
The actor, aged 65, expressed the immense void he feels due to the unexpected loss of his daughter. Coping with this change was not something he was emotionally or mentally prepared for. Nevertheless, he holds onto the belief that he will eventually find a way to navigate through this heartrending tragedy. Osoufia penned his thoughts as follows: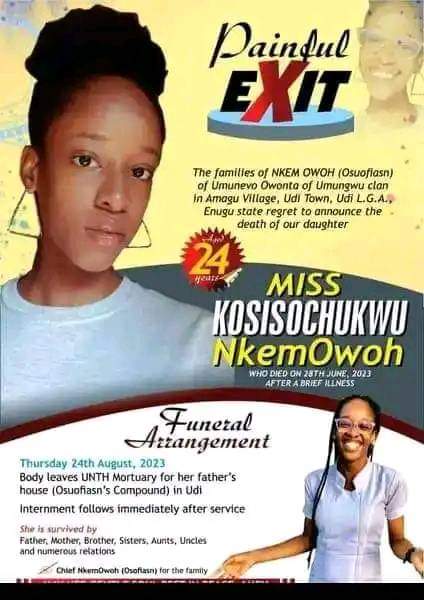 "Allow me to extend my sincere gratitude to each and every one of you for the unwavering support and affection that you've showered upon me and my family.
In the face of sorrow and adversity, there is nothing more comforting than realizing you're not standing alone in the storm. I received your messages and heard your voices of compassion, and for that, I'm deeply thankful. Life has taught us various lessons, unveiling transformations over time. However, the loss of my daughter is a change that I never saw coming, leaving me with an intense feeling of emptiness. But your encouragement has instilled in me the strength to confront this sorrow. I'm profoundly grateful for the force that your kindness has lent me as I journey through this period of grief."
The heartfelt post can be seen below.
View this post on Instagram